LG Watch Style and Watch Sport hands-on
Kaloyan, 24 February 2017
LG announced a duo of Android Wear 2.0 smartwatches a couple of weeks ago - the LG Watch Style and LG Watch Sport. They both feature circular displays and are the first watches to come with the new Wear 2.0 OS.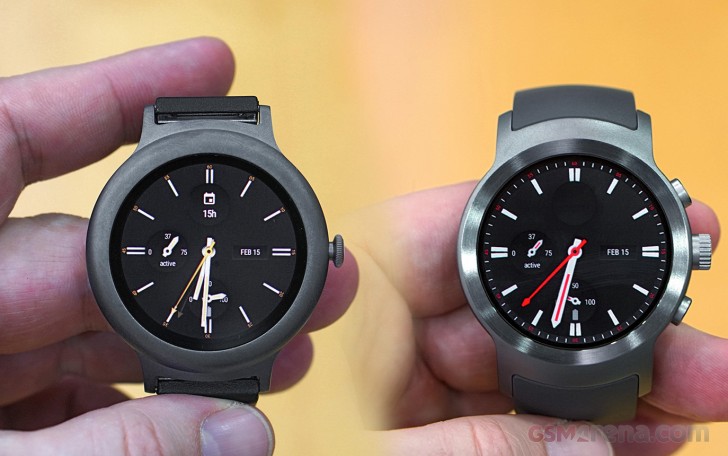 We spent some quality time the Style and Sport, and we are ready to share with you some first impressions.
LG Watch Style
LG Watch Style is the smaller and cheaper model of the duo. It has a 1.2" P-OLED screen, 360px in diameter. The watch case is 10.8mm thick, which is fine for a smartwatch nowadays. The case diameter is 42mm.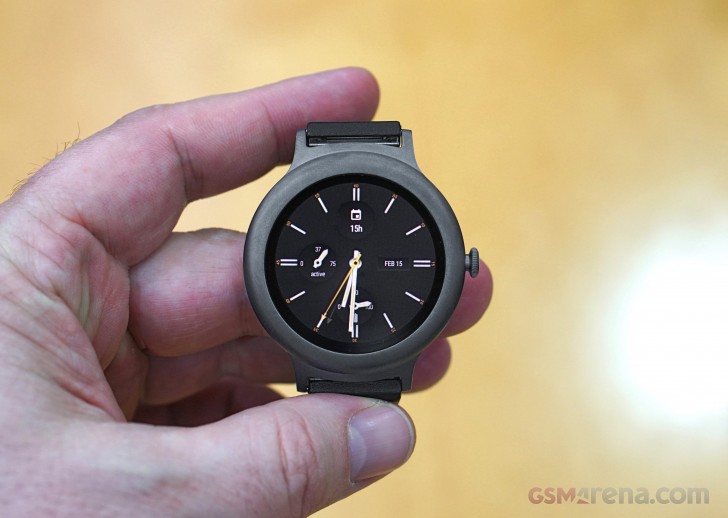 The Watch Style doesn't come with cellular network connectivity, and there is no GPS support.
LG says the watch is made of Stainless Steel 316L, which may give you an impression of an all-metal watch. This is not the case, though. The Watch Style is mostly a plastic device, with the only steel element being the matte frame around the screen. Everything else is plastic.
The bottom cap is where the plastic is most evident, and some may consider it cheap on touch, but at least this is a pretty invisible part of the whole thing. The rest of the LG Watch Style is stylish, as the name suggests, with clean design and excellent build. The leather strap is great, too.
We liked the screen - the watch faces looked as striking as an OLED could deliver. We aren't sure about the battery life of its 240mAh battery, but without network connectivity, the Style should last at least a day.
LG Watch Sport
The LG Watch Sport is the bigger smartwatch of the two with a 45.4mm case diameter and a 1.38" P-OLED display with a diameter of 480px. It comes with full-blown network suite and a nano-SIM slot. It has more RAM (758MB vs 512MB), GPS, a heart-rate sensor, and a bigger 430mAh battery.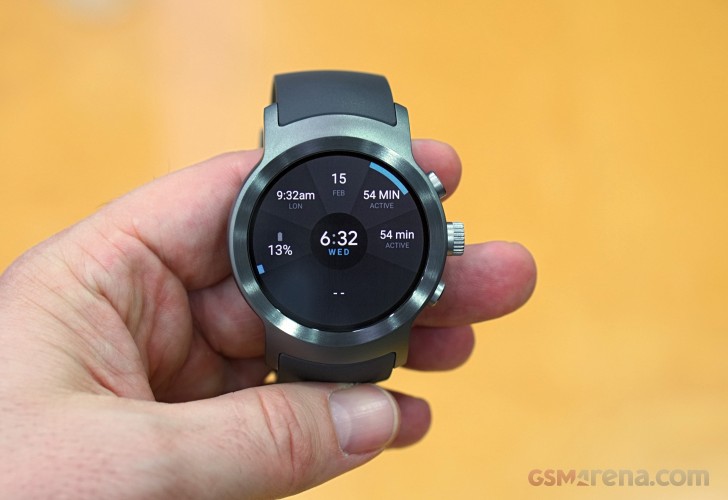 With all those improvements over the Style model, the Sport one is thicker at 14.2mm.
This watch has more metal than the Sport, and it has a brushed finish. The bottom cap is made of much nicer on touch matte plastic.
The rubber straps are fine and suit the Sport model better. It has better water protection (IP68 vs. IP67) and is ready to accompany swimmers in the pool.
The LG Watch Sport might have a bigger battery, but if you are going to use its network options, it won't last more than a day or two.
The LG Watch Sport looks as pretty as the Style, and we liked it a lot.
LG's new smartwatches look cool, and with the expanding market, it's always good to have multiple choices. We can't wait to see what the upcoming MWC will bring to the scene as well.
Related
Has it recieved any software upgrade so as to better the battery backup
It's the best i ever seen look nice and its features are good
it makes sense as the smaller one has fewer features and doesnt have LTE ability
Popular articles
Popular devices