Deal Alert: LG Watch Style drops to a much more palatable $139.99
Vlad, 27 July 2017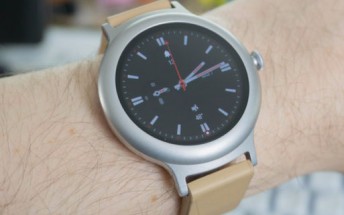 Back in February LG launched two smartwatches in partnership with Google. The Watch Sport and Watch Style were the first devices to ship with Android Wear 2.0. While the Watch Sport has an 'everything plus the kitchen sink' approach to specs (and size), the Watch Style lacks a lot of features - NFC, a heart rate monitor, and a decently sized battery for example.
With that in mind, its recommended retail price of $249 has always seemed a bit ludicrous, especially considering the fact that it's not even that stylish despite the name. Now though, an LG Watch Style can be yours for just $139.99 in a new deal from an eBay seller with 97.4% positive feedback. And that price is much more palatable. In fact, we'd even call the Watch Style a good buy at this price, provided the fact that you need an inexpensive Android Wear watch that's sure to have software support for a while longer.
The only color combo on offer is silver for the watch casing with a tan Mode band. If you don't like the latter, remember that the Watch Style can take any standard 18mm watch strap. There's a limited quantity of wearables available at the aforementioned price, so grab yours while you still can.
Related
Who's "they"? Sounds mysterious. Tell us more.
dont buy android wear... they dont support them.