Live images of an alleged Microsoft Lumia 650 XL raise all sorts of questions
George, 06 February, 2016
Okay, we're officially confused. The Lumia 650 was supposed to be the absolute midranger, while the Lumia 850 was meant to sit higher up the Microsoft smartphone lineup, and rock a front-facing flash, and the general consesus was that both will be 5-inchers.
These latest live images that have just surfaced, coming out of China, seem to paint a different picture. The source states that the smartphone in the photos is the Microsoft Lumia 650 XL, with a 5.4-inch 720p display. Judging by the side-by-side shot with a Lumia 1520, the alleged 650 does indeed look like a 5.4-inch device.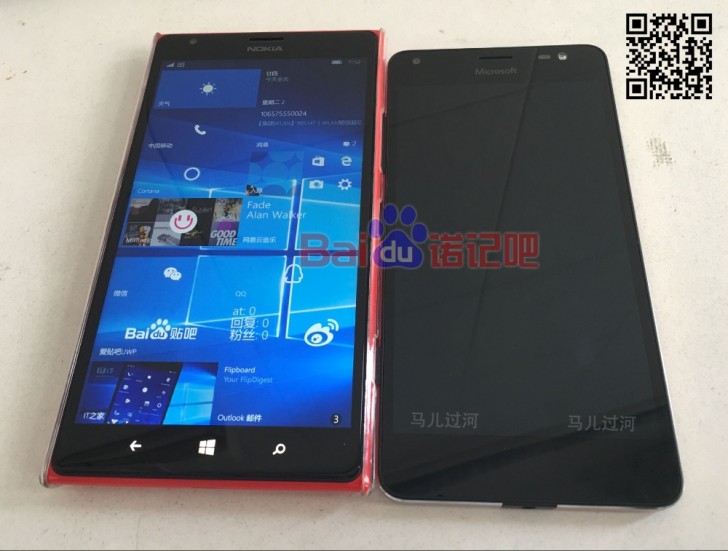 There's nothing inherently wrong about that, the previous generation Lumia 600-series had the 640 and 640 XL at 5" and 5.7", respectively, so even if one diagonal is smaller, two differently-sized versions are sort of the norm with Microsoft (you're not forgetting the Lumia 950 and 950 XL either, are you).
Scrolling down the Baidu post, we see that the 650 XL is powered by the Snapdragon 210/212 (only difference being CPU clock rate, both go by the MSM8909 internal designation at Qualcomm). Rumors so far had settled on this chip for the 650, so it looks entirely plausible that this 650 XL packs the same silicon.
But here's where the puzzle falls apart - this supposed Lumia 650 XL looks just like the Lumia 850 from previous leaks, pretty detailed as of late too. Single speaker cutout towards the top of the front glass panel, instead of the 650's slits at the edges, a metal-looking frame, and most importantly - a front-facing LED flash.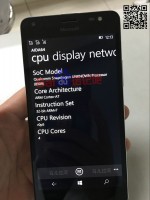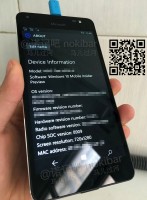 Alleged Lumia 650 XL/Lumia 850?
So it's the 850 XL then, you say, or simply the Lumia 850, and it just comes in a single display size at 5.4 inches, instead of the rumored 5 inches. Well, alright then, by how can the 850 be powered by the lowly Snapdragon 200-series, what's going to happen to Microsoft's upper midrange? After all, there's not much space between the 850 and 950 for yet another device with, say, a Snapdragon 617, which was so far the rumored 850 chipset.
Hopefully, some of these questions will be answered soon, if the Microsoft Lumia 650 does indeed get unveiled later this month.
Related
Android+Apple=Sucks
03 Apr 2016
3ij
vishwajeet .D
30 Mar 2016
uvn
i am egarly waiting for that phone.
the windows resignations make absolutely no sense to me so i quit trying to keep up. the 1520 is an older model and the 950 is better but only if you get the xl and the 650 is better than the 850 yet the 640 is the lowest and is used for a go phone ...
Popular articles
Popular devices
Electric Vehicles