Loads of Sony Ericsson Idou live shots make their way online
23 March, 2009
So what's better than a handful of Sony Ericsson Idou live pics if not dozens of them? Easily the most popular handset in our database recently, Idou has obviously gone through its first post-MWC grand photo shoot. If you just can't get enough of the thing, hop on as browse the shots with scrutiny.
We know you are impatiently waiting for the feature-loaded son-of-a-gun Sony Ericsson Idou to hit the shelves to go and grab yourselves one but until than here is something to warm your geeky souls. You can also enjoy the very first Idou camera samples publicly available.
There is hardly much new information about the Sony Ericsson Idou other than the stylus dongle that we see for the first time.
There's one other thing as well - the Idou seems to be powered by a Li-Po battery with a capacity of 1000 mAh. It doesn't sound quite exciting but we hope it will at least be able to last for a day in the average tech-freak's hands.
Besides these live shots, the guys over at Fony.SK have also published a number of screenshots, demonstrating the Sony Ericsson Idou's OS. While the retail units are to appear with the brand new open source OS based on Symbian that's still being developed by the Symbian Foundation this pre-release Idou unit seems to be running plain S60 5th edition for touch phones (much like Nokia 5800 XpressMusic). Obviously the new OS is still unprepared to appear in public.
We easily spotted a good portion of Sony Ericsson UI tweaking to the interface such as the Media center and the picture gallery - all of which will most probably appear in the final products too.
And now for the camera samples part - the pre-release unit that the Slovaks had for the preview was obviously unable to shoot in its full resolution and only produced 9MP samples. Quite interestingly though the photos have an extraordinary 16:9 widescreen aspect ratio. The current camera samples are hardly inspiring but we know better than passing judgments, based on such an early pre-release unit's performance. You might as well remember those first awful camera samples by the C905 that leaked but luckily the final product turned out quite a shooter.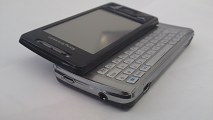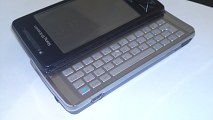 Sony Ericsson Idou camera samples
Related
Anonymous
27 Mar 2009
ijD
your laughable
Anonymous
26 Mar 2009
M3s
really badly wanna know the release date on this phone, work in a phone shop and use this site for intel so please please come up with on lol, changing my phone in roughly 3months time so caught between this i8910 (i have i8510) and (if there is one)...
Your doing the exact same thing you tosser
Popular articles
Popular devices
Electric Vehicles