MacBook Pro 13" upgraded with Touch Bar and new CPU, MacBook  Air gets a discount
Peter, 09 July 2019
After upgrading the premium MacBook Pros a couple of months ago, Apple is preparing for the "back to school" season with a refreshed entry-level Pro and a small upgrade to the Air.
The base 13" MacBook Pro now has a touch bar (originally, it launched with F keys) and Touch ID. The old dual-core CPU is gone, swapped out for an 8th generation quad-core Intel Core i5 (Coffee Lake).
This model starts at $1,300 (128GB SSD), but there's a Core i7 version for $300 more and you can add more RAM (starts at 8GB, 16GB is $200 extra) and more storage too.
Note that this MacBook Pro still uses the flawed butterfly keyboard. Also, the number of USB-C ports remains at a disappointing two.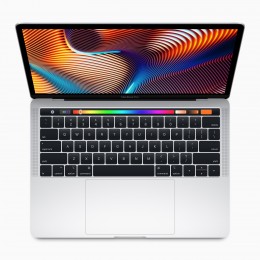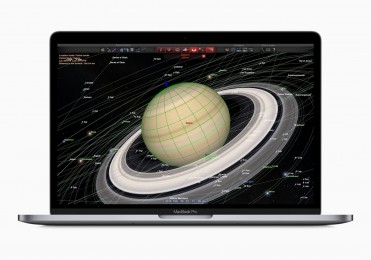 MacBook Pro 13" now with Touch Bar and TouchID
Meanwhile, students can get a $100 discount on MacBook Air, meaning the base model starts at $1,000. Both it and the Pro above got the True Tone feature on their Retina displays (this feature automatically adjusts the color temperature of the screen).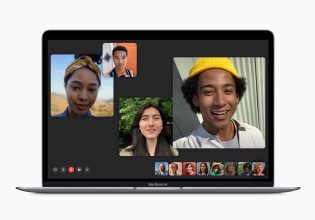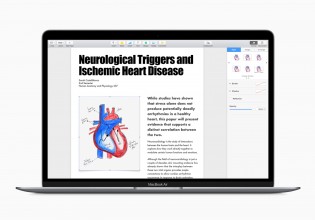 MacBook Air with a TrueTone Retina display
In other Apple laptop news, the 12" MacBook has been discontinued. That model hadn't been upgraded in 2 years, so it's getting replaced by the revamped Air. By the way, despite their names, the 12" MacBook was both thinner and lighter than the Air (but had a wimpy CPU).
Finally, Apple's Back To School promo starts today. You can grab a free pair of Beats Studio 3 Wireless headphones with several Mac and MacBook models (including the two new laptops from today, of course). There's more, you can get 20% off AppleCare+ and more, check here for details.
Apple reminds that the new macOS Catalina is coming this Fall.
Related
Apple pushing the disliked TouchBar on the only Pro MacBook without one. Epic fail!
Touchbar to me is planned obsolescence for Macbooks in general. So if something screws up the touchbar and you are trying to exit any unresponsive programs, you're completely scr**ed. NOTHING beats hardware function keys, period.
honestly, I was expecting apple to release a 12" Macbook no ports at all, just a glass bottom with a wireless charging pad or something like that haha
Popular articles
Popular devices