Mario drifts into Google Maps for a week in celebration of Mario day
Ricky, 09 March 2018
Not everyone may know this, but March 10 is an unofficial day started by gamers to celebrate Nintendo's most beloved character, "MAR10". To celebrate this fine occasion, Google will update the Google Maps app for iOS and Android to feature Super Mario driving a Kart.
Mario will appear as your location arrow while navigating starting tomorrow. The update is already rolling out though we have not received it just yet.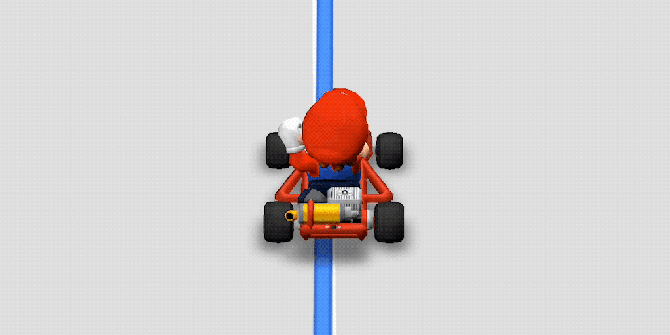 In order to summon Mario, you'll first have to be updated to the latest version of Google Maps. Choose a place or address to navigate to and you'll see a "?" block next to the "Navigate" button. A silly message shows up from the world's favorite cartoon plumber. Oh yeah! Mario time! With a "Let's-A-Go" Navigate button.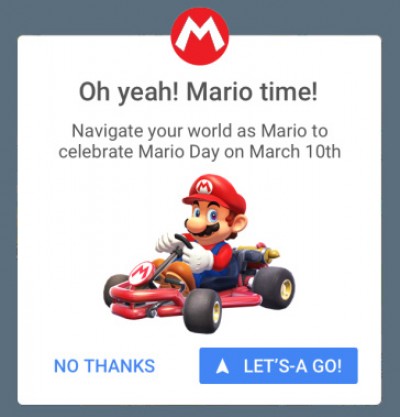 Since it's only Mario day, you can't choose Luigi, Peach, Toad, or any of the other Mario Kart characters. There is an Easter egg though. If you rapidly tap the "?" block 100 times, you'll hear the 1-UP sound effect as you'd hear in other Mario games.
This definitely gets us hyped for the upcoming Mario Kart Tour game set to release for iOS and Android. Sadly, we've still got another year to wait before March 2019.
Related
Glad to see these types of things..
Poor Luigi will never get his own day.
Woo-pie do my life is now complete. :S
Popular articles
Popular devices
Electric Vehicles