Mate 20 Pro breaks Huawei's pre-order record in Western Europe
Vlad, 31 October 2018
Today Huawei has proudly announced that the Mate 20 Pro is shaping up to be its best selling smartphone ever in Western Europe. That is, at least, if we go by pre-order numbers.
During the first ten days of pre-orders, the Mate 20 Pro managed to log 40% more of those than the P20 Pro did earlier in the year. The Mate 20 Pro is now Huawei's most pre-ordered smartphone of all time in Western Europe.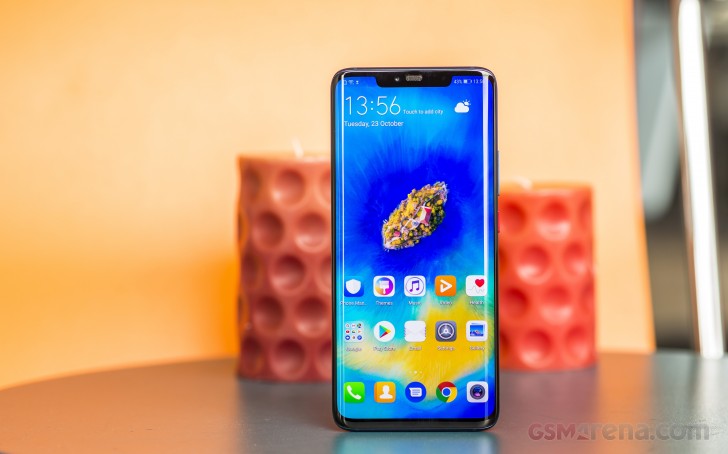 Walter Ji, President of Huawei Western Europe's Consumer Business Group, said "the winning combination of innovative technologies on the Mate 20 Pro has proved impossible to resist and people all over Europe are now choosing Huawei technology to empower their lives" to mark the occasion. "Complemented by the award winning reviews from publications across Europe, we know those who have chosen to put their trust in Huawei will be delighted with the innovation they will soon hold in their hands", Ji went on to say.
If you're interested in making the Mate 20 Pro a part of your life, don't miss our full review of the Chinese company's latest flagship.
Related
Son had the Pixel and then the Pixel 2 XL. Just purchased the Mate 20 Pro and said its a fantastic phone. No issue with the screen as yet but there is a two year warranty so the phone can be replaced. In heavy use the battery easily gets him through ...
Say again. Most folks haven't even held any of these devices, nonetheless use them. But for some reason, they know everything about Huawei phones. Interesting huh 😂
Yup ill take your word over the many of people on xda and other sites complaining about lack of software updates on their Huawei phones. And the many who try to get assistance from Huawei who fob them off. This is a company who says the Green Scre...
Popular articles
Popular devices