Meizu again rumoured to partner with Nokia on MX4 Supreme
17 March, 2015

A couple of months ago, there were rumors that Meizu will partner with Nokia on a new smartphone codenamed the MX4 Supreme. Although those rumors were quickly put to rest by Meizu's Vice President of Science and Technology Li Nan, they have resurfaced, and this time in the form of a poster (shown below) which was published on a Weibo account called Ubuntu Team.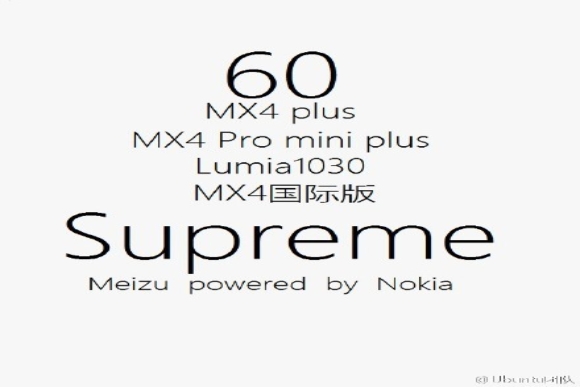 While it's difficult to understand what it all means, especially the mention of the Nokia Lumia 1030, it's quite clear that the Supreme will be powered by Nokia, which will be responsible for the hardware and software of the smartphone.
It's worth mentioning that because of the Microsoft deal, the Finnish company cannot manufacturer or sell devices carrying the Nokia branding until 2016.
Source
|
Via
Related