Microsoft adds new features to Windows 365 Cloud PC, tabs to File Explorer
Peter, 06 April 2022
Microsoft announced several new features for Windows 11 and its suite of apps to improve "hybrid work" modes – allowing employees to use their own computers to securely access company services whether they are at the office or working from home.
Windows 365 is a big part of that, it is a cloud-based virtual PC set up for work from home or remote work. Now there are several ways to access it – you can run it as an app or treat it as a virtual desktop. There is even a way to make a PC boot straight into Windows 365 if you're going to use it long-term.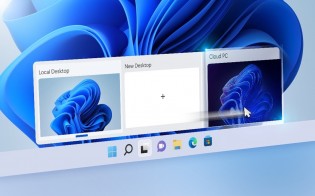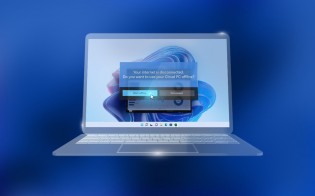 Windows 365 is a cloud-based virtual PC that can work offline too
While Windows 365 is primarily cloud-based, it can work offline too. The next time you connect to the Internet, the system will sync any changes you've made. 365 allows you to pick up your work where you left off, regardless of whether you're at the office, at home or traveling for work.
By the looks of it, video conferences will continue even in the post-COVID era. Microsoft enhanced Teams for Windows 11 with a few neat features. These improve the experience by blurring the background behind you and keeping you centered in the frame. Background noise reduction is coming as well.
The Eye contact feature adjusts where your eyes are looking at for a more natural conversation, a necessary kludge until under display cameras become more common. All of this will arrive on Qualcomm-powered devices first and they will leverage the Snapdragon NPU to do the processing.
Microsoft is also working on Live Captions, which will help the deaf and hard of hearing, as well as those still learning a new language. Live Captions will be available for all apps on Windows, not just Teams, so you can use it with other conference and streaming services.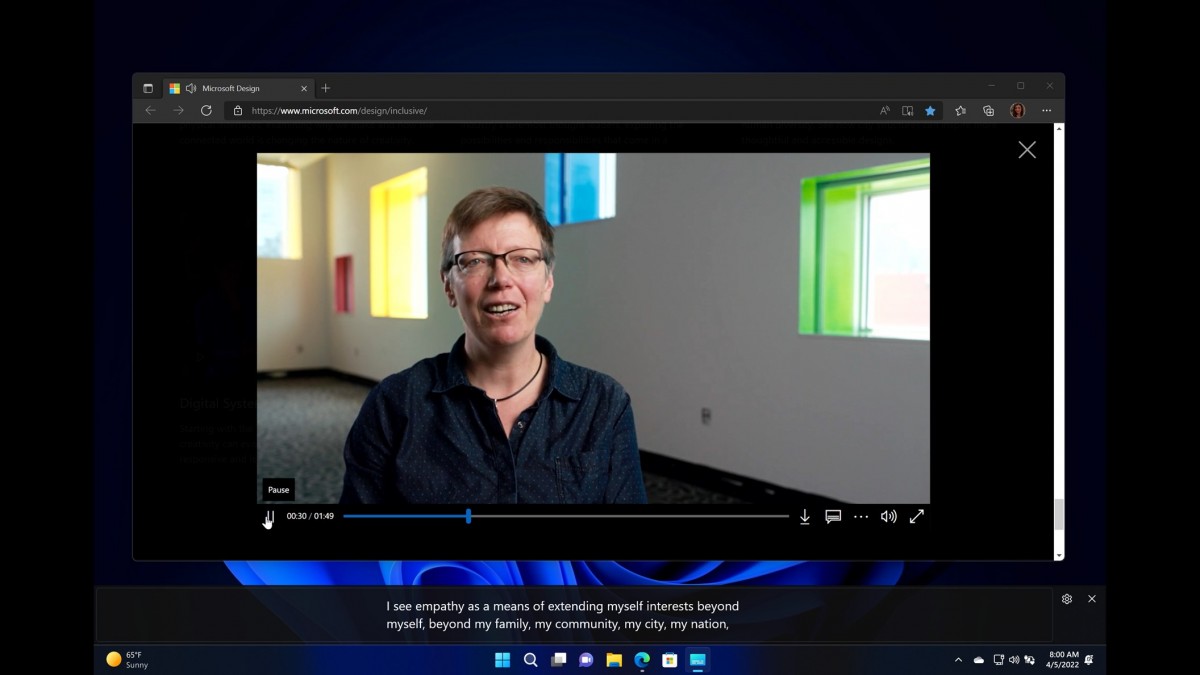 The File Explorer is finally getting a much-awaited productivity booster – tabs. This feature was originally planned for Windows 10, but was eventually canceled. Tabs help you organize your Explorer windows, the file manager will also offer context-sensitive suggestions by surfacing relevant content (local files and ones from the cloud).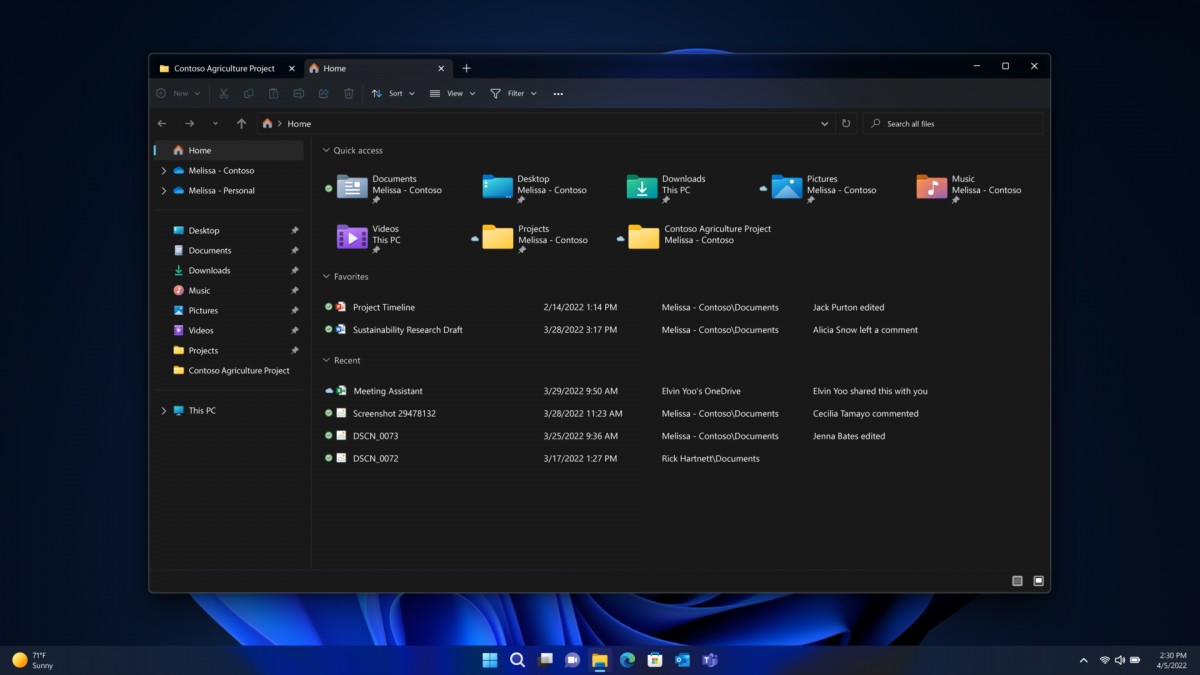 The Windows 11 File Explorer is getting tabs
Another new organizational tool for File Explorer is Favorites – marking a file or folder as "favorite" will pin it to Explorer's start screen. This joins the existing Quick Access and Recent documents features already in Explorer.
There are many other new features that will improve the experience for individuals and companies alike. Below is a short video that runs through the highlights, you can also read more here and here.
Related
Anonymous
07 Apr 2022
M}3
You can't do anything. You can't ungroup apps, you can't make taskbar buttons larger, you can't drag documents to taskbar, nothing we had in Windows 10.
Youp, you cannot expend names in task bar. But i do not find one to have something to do with the other. Tabs in explorer makes a lot of sense for people that work with a lot of files, i see though no use of them in an non-work enviroment. I just ho...
Popular articles
Popular devices
Electric Vehicles