Surface Duo coming to Canada and Europe next week, discounted to $1,000 in the US
Peter, 11 February 2021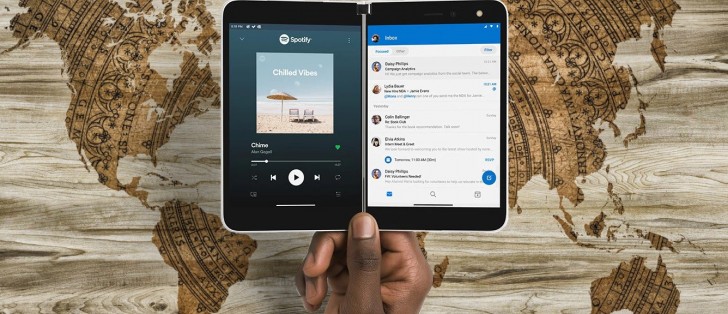 The Microsoft Surface Duo became available in the US on September 10 and before October was over it was already discounted by $200. Microsoft has slashed the price again and the two-screen Android smartphone now starts at $1,000 (with 128GB storage).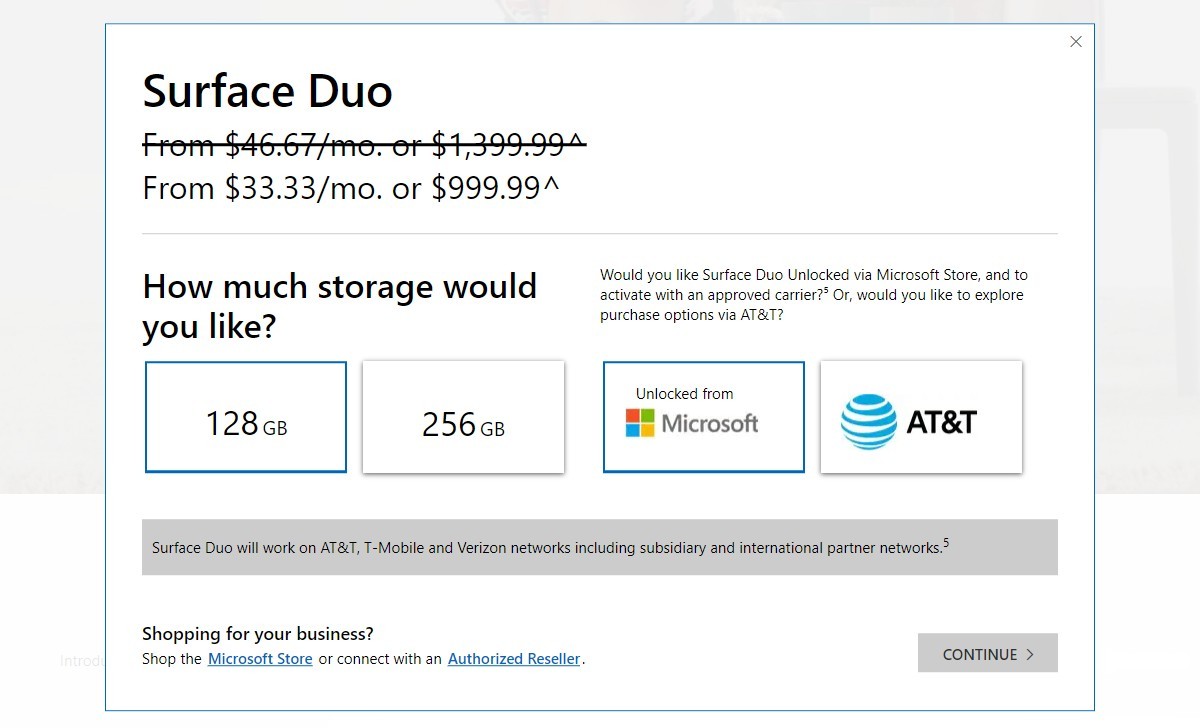 You can get double the storage for an extra $100 (and no, there's no microSD slot). If you don't have the cash up front, you can get an unlocked Duo for $33.33 a month paid over 30 months (it's $36.66/mo for the 256 GB version).
Microsoft will expand the availability of its kooky smartphone next week – the Surface Duo will launch in Canada, the UK, Germany and France. However, just because US buyers are getting a $400 discount on the original retail price, that doesn't mean their fellows to the north or across the Atlantic are getting any price cuts.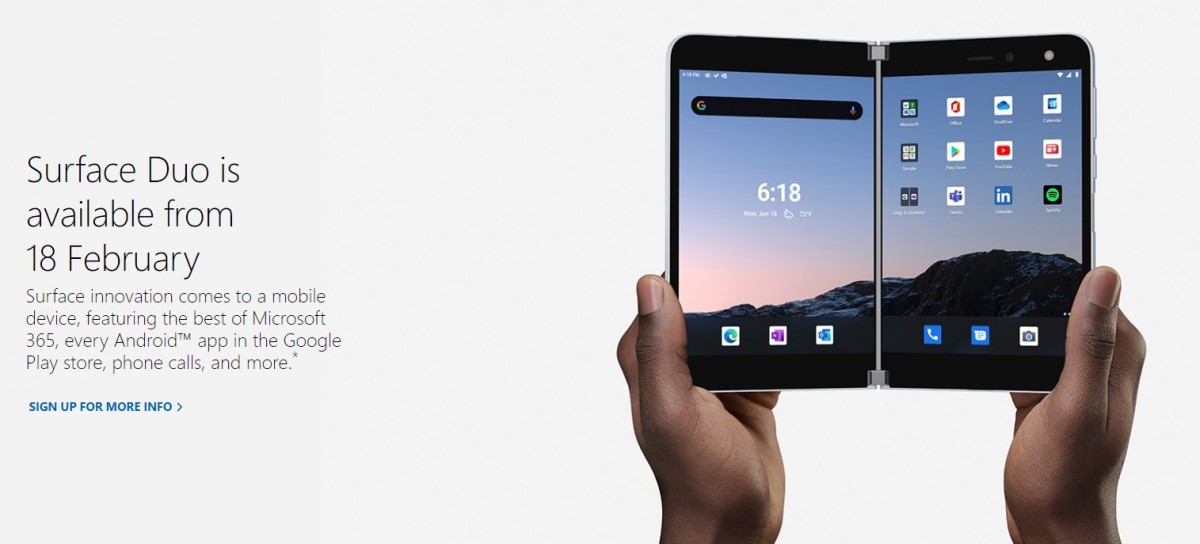 The Duo will cost a wallet-punching £1,350 in the UK (available through the Microsoft Store and Currys PC World). Germans will see a €1,550 price tag. We haven't seen the French price yet, but it should be about the same, give or take a few euro.
We wouldn't rush to buy the Duo in Canada or Europe on day 1, even though it's one of the more unique devices out there. Considering how much lower the US price is (and how old the Snapdragon 855 has gotten), we'd wait for a promo deal.
Related
Even with taxes, for a 1000 USD, in Belgium, it would cost ... 1300 USD tops. Which means 1070 EUR more or less. Sooooo ...
Import duty and VAT applied. Remember that tax is not shown in US prices. Doesn't make this a well priced device though - it's still a rip off.
Popular articles
Popular devices