Microsoft gives Xbox One S £30 price cut in UK, freebies included as well
06 January 2017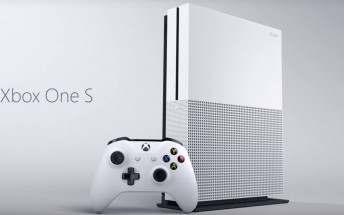 The Xbox One S gaming console has received a price cut in the UK. A quick look at Microsoft's UK online store reveals that both 500GB and 1TB variants are being sold at discounted rates - the former for £219.99 and the latter for £269.99 (£30 price cut in both cases).
Not only this, a couple of freebies are included as well: Forza Horizon 3 game + battery hatch with 500GB model, and Gears of War 4 + battery hatch with 1TB variant. Finally, those purchasing any Xbox One model will also get 40% off Xbox LIVE Gold 3-month membership.
The promo runs through January 15. Head to the Source links below for more details.
Related