Microsoft Lumia 950 goes official with PureView camera, liquid cooling
Peter, 06 October, 2015
Owners of a flagship Windows Phone have had their patience stretched thin, but those that held off have been rewarded. The Microsoft Lumia 950 improves on just about every feature of the Lumia 930. About time too, the 930 is a year and a half old.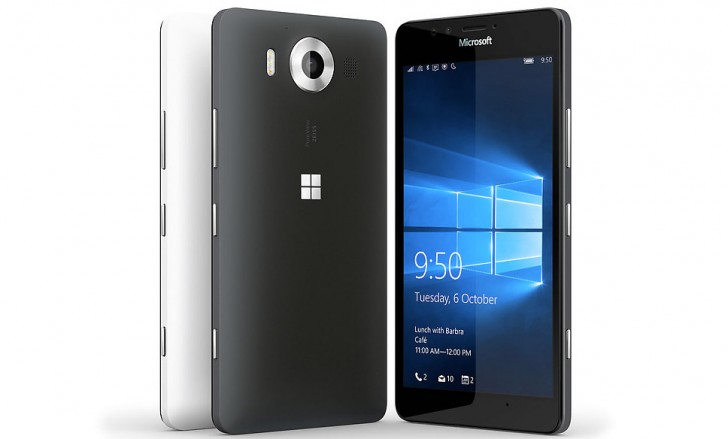 The Windows 10 Mobile device comes with a 5.2" QHD screen – the sharpest on a Lumia yet. Like the XL screen, this one is an AMOLED with Glance screen and ClearBlack, except in a more compact footprint this time.
The camera is basically the same – a 20MP PureView sensor (1/2.4") with 5th gen optical stabilization and Carl Zeiss optics (f/1.9). It can record 2160p video natively with Lumia's traditional Hi-Fi audio recording. There's a 5MP/1080p selfie camera too, but without the LED flash.
The Lumia 950 is powered by Snapdragon 808 with liquid cooling and 3GB of RAM. Gaming performance will take a hit if devs want to use the screen's full QHD resolution, but for general app usage Windows was never picky about the chipset.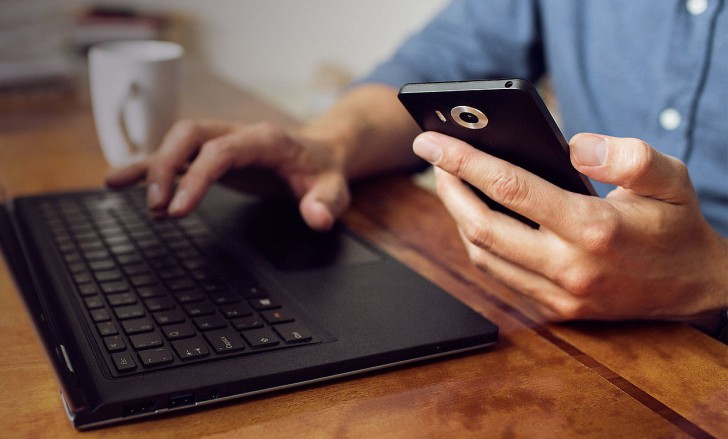 The phone comes with USB Type-C and wireless charging, plus a relatively big 3,000mAh battery. Using the Type-C connector you can hook up the Display Dock, which gives you HDMI and DisplayPort video out plus three USBs.
The Microsoft Lumia 950 will cost $550, available in November. There's a dual-SIM version too.
Related
It looks like Microsoft for the first time has entered the mainstream mobile business.Lumia 950 & 950XL will definitely boost and those who wont be buying will be missing a lot.And with the ability to port Android & IOS apps it's definitely a...
hi,i didn't see my post, anyway ill do it again.... manage to read all comments on this and i sometimes laugh and overall its a positive response to this device even me i didn't lose hope to Microsoft that one day they will come up something innovati...