Microsoft Outlook for Android and iOS gets redesigned conversations and navigation
Vlad, 12 July 2017
Microsoft is announcing a new update for its Outlook app for Android and iOS today. Once you grab the new version, Outlook will have redesigned conversations and better navigation. Furthermore, a new, intelligent search function is coming soon. This will help you find things easier and quicker.
Conversation view now shows you more text from each email at a glance, and it also has clearer separation between individual messages. Then when you tap on a conversation you'll be taken to the first unread message, so you can pick up exactly where you left off.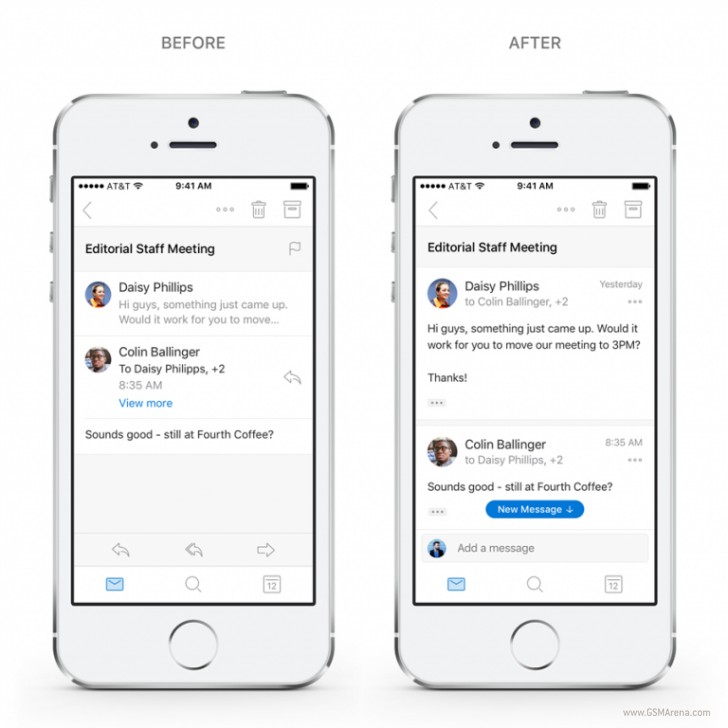 The quick reply box lets you easily write up a reaction to an email, and it allows you to see the rest of the conversation while you reply. If you tap the recipients list you can edit them, and if you want more options you can use the menu hidden behind the ellipsis.
The account and folder list has been revamped in order to provide much faster switching between your different accounts as well as the most important folders. The new sidebar now houses big icons for each account, and towards the bottom you can find the the Help and Settings buttons.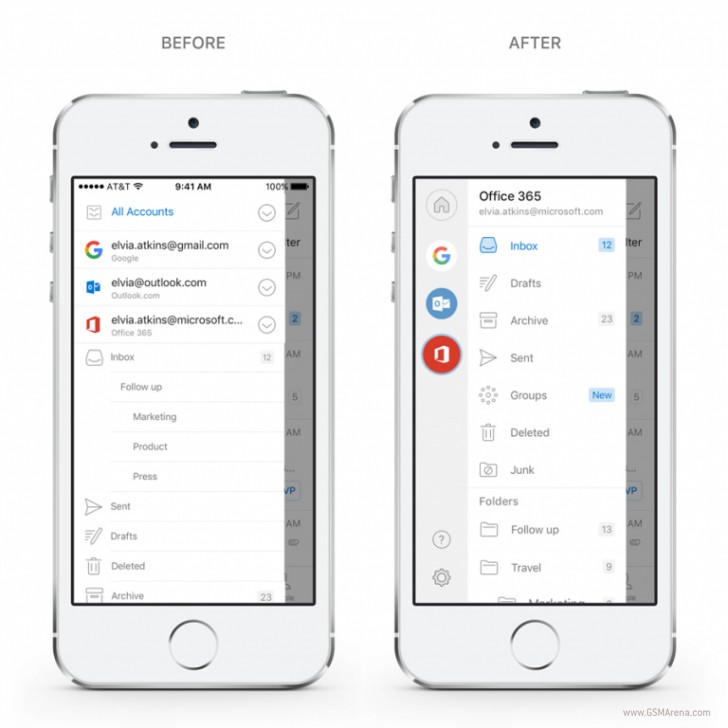 The new search experience that's on the way will be just one tap away no matter where you are in the app, because a search box will be put front and center in the simplified tab bar. From one spot you'll be able to search for message contents, people, as well as files. When typing a name you'll get instant suggestions from your most frequent contacts.
The redesigned navigation and conversations are available now in Outlook for iOS with Outlook.com and Gmail accounts, while support for Office 365 is coming within the next few days. All of these features, along with the new search, should make their way to Outlook for Android "over the next couple of months".
Related
I like the revisions.. makes it easier this is very helpful for me since I use this app a lot!!!
if it makes use of nougat notifications, then it will be a hit. also it should enable delete from lockscreen and status bar
More than you know. It's the best email client available right now.
Popular articles
Popular devices