Microsoft outs Word Flow keyboard for iOS
Kaloyan, 25 April, 2016
Microsoft has just released Word Flow, its once exclusive Windows Phone keyboard, for Apple's iOS. The keyboard is known for its fast typing capabilities and excellent recognition skills. The world's record for fast typing has been done exactly on Word Flow.
Anyway, Word Flow is currently available as a free app on the US App Store. Once it completes its beta period Microsoft should make it available to everyone.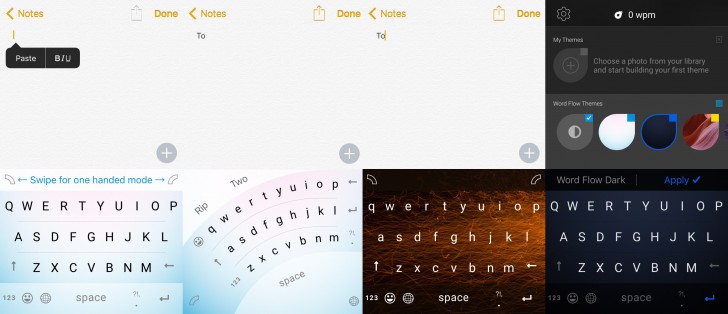 The Word Flow supports various themes or custom user backgrounds, features probably taken from Microsoft's purchase of SwiftKey. The iOS keyboard supports one-hand typing relying on an arc-shaped keyboard with swipe input supported.
If you live in the USA, you should definitely give Word Flow a try, it's quite nice. As usual, Apple still doesn't allow any other keyboards when typing passwords, so the reverting to the original keyboard is still there.
Related
Look, stop telling us how a platform you don't use is doing. Just because you aren't smart enough to understand that it is a work-in-progress, doesn't mean that it has failed. All you fanboys who insist on using outdated technology, that hasn't cha...
I use myTube. It's better than the YouTube app on Android.
Great. In the meantime they do nothing with their own windows mobile. Soon Microsoft will be an app company, rather than OS company.