Microsoft renames Your Phone to Phone Link, announces partnership with Honor
Yordan, 01 April 2022
Microsoft has been offering an official link between Android phones and Windows 10 for several years, and now the service got updated as desktop devices move to Windows 11.
The Your Phone app now has a new name - Phone Link - and brings a brand-new interface that brings notifications upfront. Microsoft also announced the service will be available in China, following a partnership with Honor which will bring support for some devices of the now-independent smartphone brand.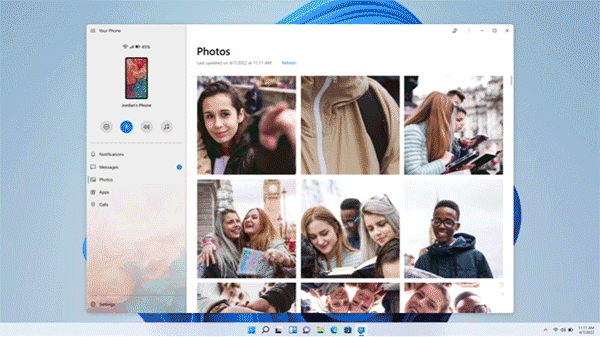 Windows 11 is now allowing smartphones to connect easier by scanning a QR code, which automatically starts downloading the pairing app on the phone; up until now, you had to download it manually through the Microsoft store. The actual application also got a new name - it is now Link to Windows, instead of Your Phone Companion.
The new Microsoft operating system brought multiple design improvements, and Phone Link followed suit. There are more controls for the color palette, and the whole app looks and feels more Windows 11-esque.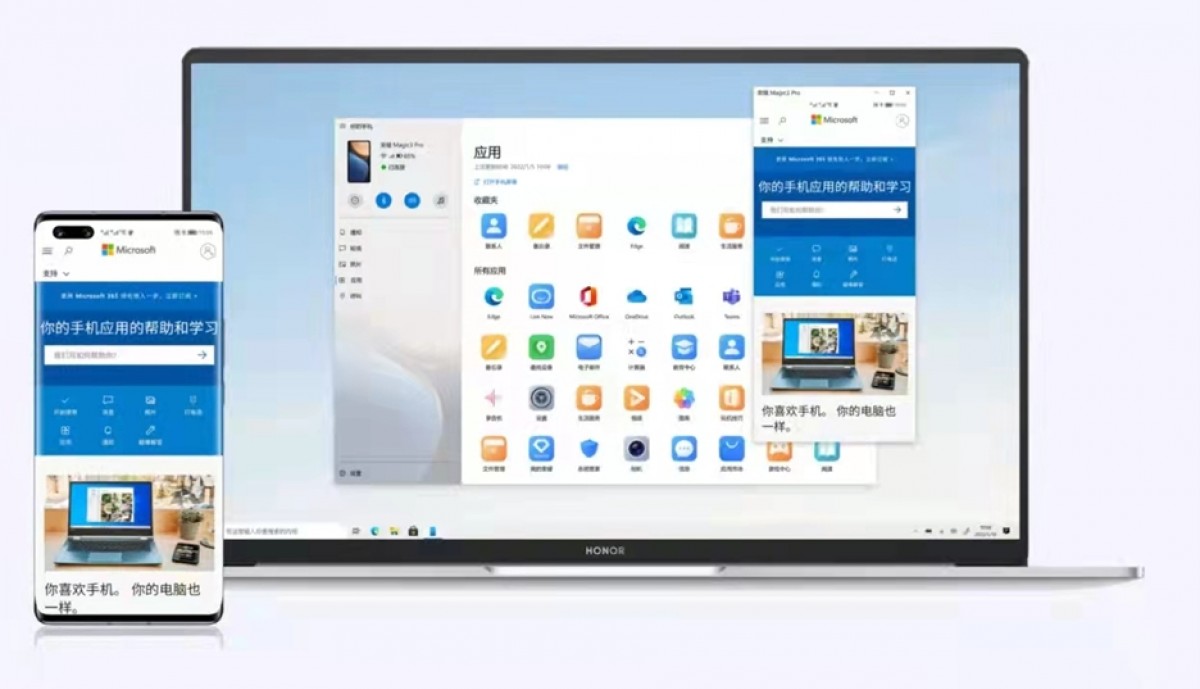 Phone Link has always offered basic connectivity between Android and Windows unless the phone was a Samsung, or Surface Duo for obvious reasons. The partnership with Honor will add easier phone app launching and navigation on PC for the foldable Honor Magic V, the Magic4, Magic4 Pro, Magic4 Ultimate, and their predecessors Magic3, Magic3 Pro, Magic3 Pro+.
Related
Anonymous
31 May 2022
F%Q
this partnership won;t benefit Honor as She has her own X-device technology...did you see any marketing campaign fm HOnor on this partnership? the anser is no.
Useless if user has Apple phones, nt able to uninstall if user doesn't want to use it.More M$ bloatware.
Anonymous
03 Apr 2022
SpE
Partnership with honor, only because China forces western companies to partner with local ones if they want to release anything in China. Always shocks me when you see big companies like Microsoft and Nintendo who wouldn't need to do this being ...
Popular articles
Popular devices
Electric Vehicles