Microsoft reveals Lumia 950 and Lumia 950 XL UK pricing
Vince, 07 October, 2015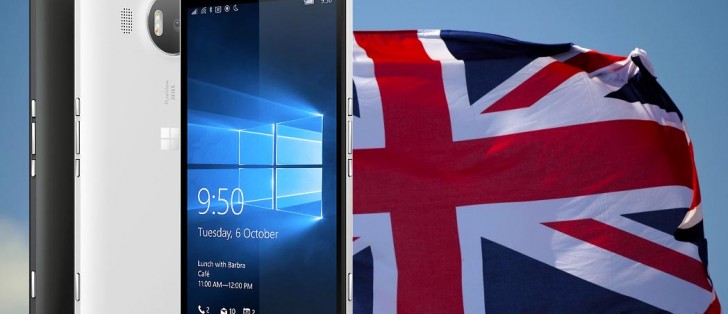 Microsoft announced the Lumia 950 and Lumia 950 XL yesterday but only touched upon the US pricing. Now, Microsoft UK now revealed the pricing there as well.
The Lumia 950 will retail for £499.99 SIM-free. This gets you a 5.2" AMOLED screen of WQHD resolution, Snapdragon 808 SoC with hexa-core CPU and 3GB of RAM. At the back, there's a 20MP camera with triple LED flash and a 3000mAh battery.
As for the Lumia 950 XL, it will go for £549.99 SIM-free. It's a bit larger with a 5.7" WQHD AMOLED screen and has a 3,340mAh battery. The Lumia 950 XL is also a bit more powerful with a Snapdragon 810 chipset and, too, packs 3GB of RAM. The phone also shares the same 20MP camera with ZEISS optics and triple LED flash as the Lumia 950.
Expect both phones to launch in the UK some time in November. Meanwhile, you should check out our Lumia 950 hands-on and Lumia 950 XL hands-on.
Related
Lagdroid ? Well... i dont know for what exactly you people use your phones but i have android phones for 7 years now and i never got any serious issues with Android. Just remember... BUY ORIGINAL PHONES AND CHECK IMEI !!!
when ur beloved lagdroid will launch a phone with iris scanner then u will go OMG what an innovation.... fingerprint sensor is thing of a past now....Microsoft has taken a gud move to enable "Windows Hello" in phones just like PCs.
No, but Nexus 6p is much cheaper without the need to take ur glasses of for Iris scanner to work. Same spec otherwise with finger print scanner.
Popular articles
Popular devices