Microsoft to out cloud-based Windows 10 S and take on Chrome OS on the education market
Victor, 22 April 2017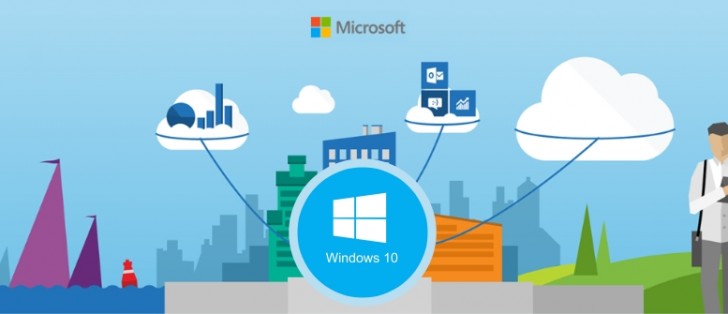 Google's web-based Chrome OS and the accompanying array of affordable Chromebook devices are hardly chart-toppers when it comes to overall market shares on today's tech scene. Still, there is one specific market niche, where Google's brainchild really reigns supreme. And a pretty important and prospective one at that. At the end of last year, Chromebooks comprised a whopping 49% of the K-12 education sector, up from 40% in 2015 and only 9% in 2013.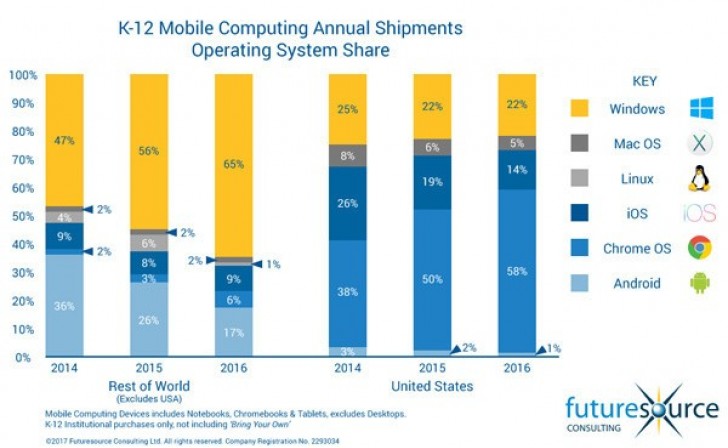 Clearly the web giant is on to something and is seems Redmond wants in. Windows Central recently obtained some insider information, hinting that Microsoft's upcoming May 2 event, will see the release of a new cloud-based variant of Windows 10. One designed specifically to take Chrome OS head on in the classroom. Rumors suggest it will go by the name "Windows 10 S" and that it is thankfully a lot closer to Microsoft's current Universal Windows Platform apps and advanced cloud services, than the company's last misguided attempts at budgets ARM-based solutions - the dreaded Windows RT.
Judging by the minimum specs sheet, as well as some additional leaked info, Windows 10 S indeed appears to be intended for standard x86 PC hardware and should run on the unified Windows 10 kernel. This theory is further backed up by the fact that it is said to offer an upgrade path to Windows 10 Home or Pro, through the purchase of an additional license.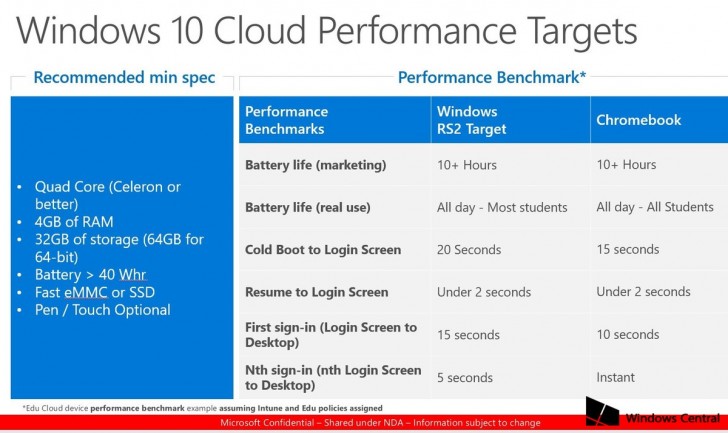 Microsoft's game plan here will be to offload a lot of tasks from the machine on to the cloud, just like Google does with its Chrome OS. This shouldn't be hard either, since Microsoft's lineup of cloud services, like OneDrive and Office 365 have really come a long way. If Redmond plays its cards right, it could benefit from the long-standing Windows compatibility and versatility arguments as well. Not only is Win32 compatibility for regular desktop applications possible with this approach, but the company's ongoing push towards the UWP model has created tools like Desktop Bridge, or "Project Centennial", for easy migration and running of older code in Microsoft's new ecosystem.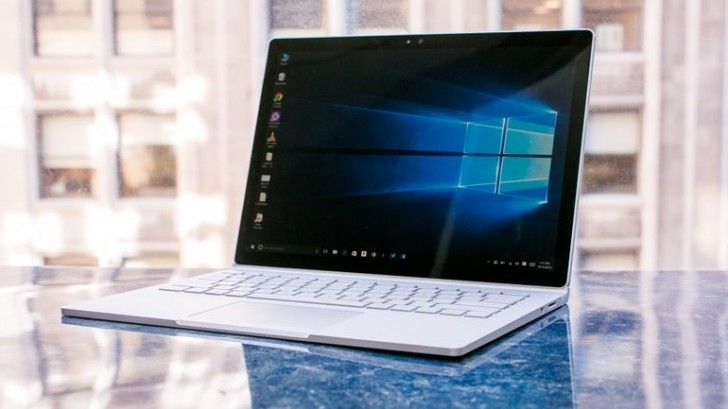 And if the US giant is at all serious in its plans to take on Chrome OS in the K-12 realm, this push towards the more streamlined and manageable UWP format needs to become even harder. One of the main reasons Google has been so successful and popular for the particular K-12 use case has always been simplicity to both operate and manage Chrome OS with ease. Teachers, professors and other educators and IT support staff benefit just as much from having a user-friendly experience on the administrative end of the ecosystem. Remote lockups and assistance, strict content control, seamless data transfer are all things Microsoft needs to personally supervise under the UWP flag, so Windows S doesn't get drowned in the sea that is traditional Widows support.
But, we digress. Circling back to the May 2 event, some industry insiders hope to see interesting K-12 hardware offers on stage as well. Most speculations seem to revolve around a cheaper laptop-style device, with a non-detachable keyboard, economical enough to make and sell in mass. Still, just like a Surface tablet, it will most likely have a touch screen and perhaps even a stylus. Also, a Lenovo Youga-style hinge setup to properly utilize touch input. Still, others believe Microsoft will hold off on any potential hardware announcements until its Build conference, the following week.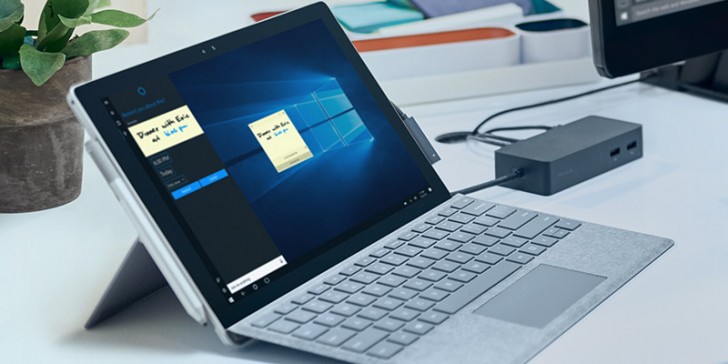 Even if that doesn't come to pass and Microsoft decides to rely on third-party compatible hardware offers instead of ones under its own Surface brand, Windows 10 S still holds a lot of potential.
Related
That's the first thing I noticed :)) made my eyes bleed
AnonD-121494
23 Apr 2017
Msv
This is I think a welcome development, MS moving to a cloud OS should hopefully see many more apps going to the (app)store, which would benefit other windows based devices, including their gaming consoles.
AnonD-39937
23 Apr 2017
Lid
This will motivate Google to work harder on Chrome OS, maybe the Andromeda OS idea will be a thing this year.
Popular articles
Popular devices
Electric Vehicles