Microsoft unveils the Surface Laptop 3, Pro 7 and the Pro X
Ro, 02 October 2019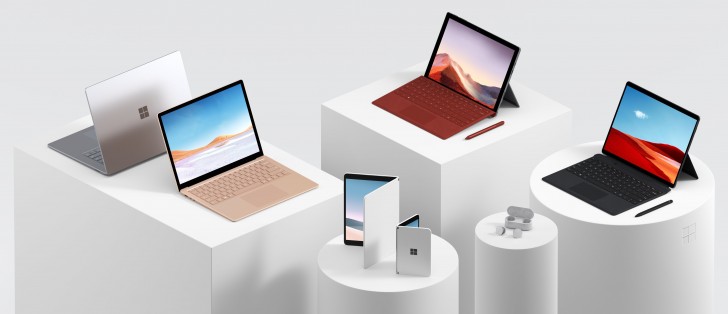 During this year's annual Microsoft day, the company announced three new Windows 10-powered Surface products along with a Surface Slim Pen. The devices in question are the Surface Laptop 3, Surface Pro 7 and the Surface Pro X.
Surface Laptop 3
Let's start with the Surface Laptop 3. The design remains generally the same with some key differences compared to its predecessor. For once, the iconic Alcantara finish for the wrist rest is now an option and not a standard for all models. The standard is now a machined aluminum finish instead.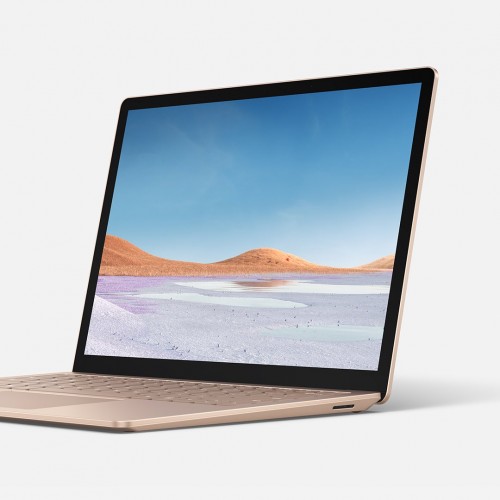 The device also comes with a long-awaited USB-C port that can be used not only for data transfer and peripherals but for charging too. Microsoft's proprietary charging connector is still here, though, promising fast charging (80% in less than an hour) while the battery life should stretch to a day.
The Surface Laptop 3 also comes in two flavors - 13.5" and 15". Both retain the 3:2 aspect ratio but only the 13-inch variant is powered by Intel's latest 10th Generation Ice Lake quad-core processors. The 15-inch variant relies on AMD's new Ryzen mobile chips. However, the company pointed out that the CPUs are custom Ryzen Surface Edition silicons.
The keyboard is slightly shallower than before (1.3mm vs 1.5mm key travel) but promises quieter typing experience and the same tactile feedback.
The starting price is $999 and $1,199 for the 13 and 15-inch models, respectively. Pre-orders are starting today with actual shipping happening on October 22. Here's the pricing for the rest of the configurations on the 13" model:
Core i5 8GB/256GB - $1,299
Core i7 16GB/256GB - $1,599
Core i7 16GB/512GB - $1,999
Surface Pro 7
The Surface Pro 7 also gets the much-needed USB-C connector but also a more powerful Surface Pen suitable for editing in Word and Excel. Handwriting recognition is part of the package too.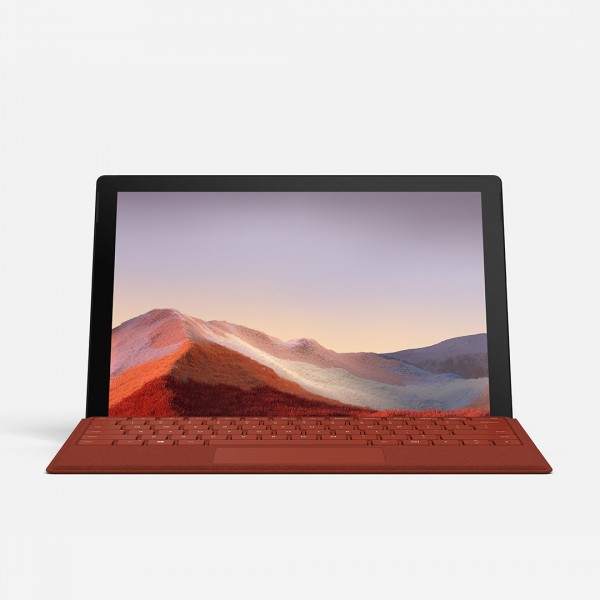 Other than that, the Surface Pro 7 is a Surface Pro 6 with upgraded internals utilizing Intel's latest mobile processors, retains the 12.3-inch diagonal and 3:2 aspect ratio.
The starting price for the Core i3 4GB/128GB configuration is $749 and ships on October 22. The rest of the offered setups are as follows:
Core i5 8GB/128GB - $899
Core i5 8GB/256GB - $1,199
Core i5 16GB/256GB - $1,399
Core i7 16GB/256GB - $1,499
Core i7 16GB/1TB - $2,299
Surface Pro X
Just like the Surface Pro 7, the Surface Pro X is a versatile tablet device with detachable keyboard but it's powered by a custom Qualcomm chipset, called Surface SQ1. So it's not an entry-level device like the Surface RT or Surface 2, while still being ARM-based.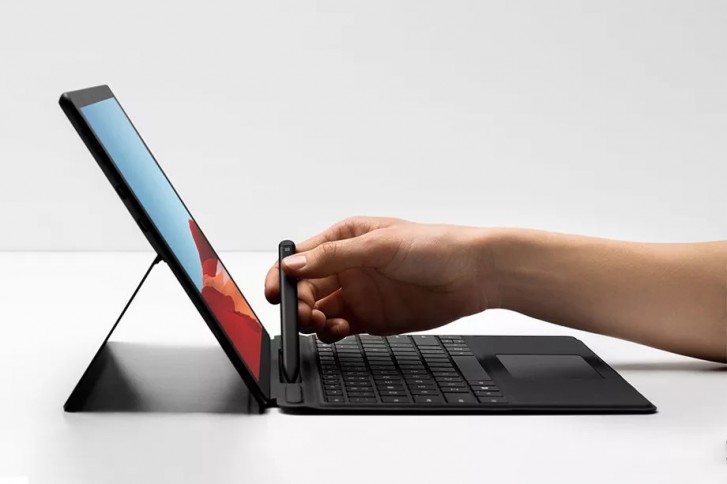 It packs a 13-inch display with razor-thin bezels but the chassis looks a lot like a regular Surface Pro and also adds the new Surface Slim stylus into the mix that sticks to the type cover with magnets. The whole device weighs less than 800 grams and it's 5.3mm thin. Of course, the USB-C connector is here too. Availability starts on November 5 at $999.
Speaking of the stylus, it now charges wirelessly when docked and the software responds accordingly when the pen is taken out. The best part, however, is that there's no need for you to change the AAAA batteries, which also means that it should be lighter than its predecessor too.
Related
AnonD-921183
20 Mar 2020
g8L
Surface pro is not a tablet nor runs on ARM OS. It is full pledged Windows 10 with Inter i5 Ice lake. It is more of PC than tablet.
Anonymous
04 Oct 2019
0V7
Windows 10 is a horrible piece of mess. Don't lie to yourself.
Anonymous
03 Oct 2019
0vE
Do you even know what the word efficient means? No smartphone or tablet that uses an inferior mobile OS will ever be as efficient or powerful as a laptop or desktop PC running a real OS! Nice try though.
Popular articles
Popular devices
Electric Vehicles