Mio Explora K75 wins Best Choice award at Computex 2009
03 June, 2009
This year's Computex at Taipei is buzzing with activity - 170 makers are showing off about 400 products. The Mio Explora K75 snatched the Best Choice award in the Mobile category the K75 is an odd device with some exciting features and some inexplicable failings.
The Mio Explora K75 is powered by a 528 MHz CPU running Windows Mobile 6.1 and has a generously sized 3.5" screen, which however has an inadequate resolution of 240x400 pixels. It has all the wireless connectivity types in the bag with Bluetooth 2.0 with A2DP, Wi-Fi, quad-band GSM and tri-band HSPA, even Infrared.
There's a 3 megapixel camera on-board along with a microSD card slot. Under the battery cover of the Mio Explora K75 is a 1000 mAh Li-Ion battery, which gives 200 hours of standby and an plentiful 4 hours of GPS navigation. All that is packed in a 11.9 mm thick shell that weighs 115 grams.
It's the GPS that put the K75 in front of its rivals. It was commended for best-in-class sensitivity and Mio's new Spirit Mobile navigation software. The software boasts a huge points-of-interest database and has the ability to download geo-tagged photos from Google and Flickr for those points. It also offers famous landmarks modeled in 3D to give you a better sense of where you're heading.
The Mio Explora K75 has plenty of features - it goes as far as allowing you to plan your route in Google Maps and then download the locations to the device. Junction View and Lane Guidance make sure you're in the correct lane and take the correct junction.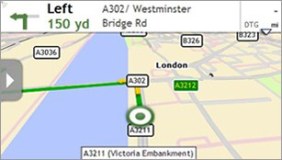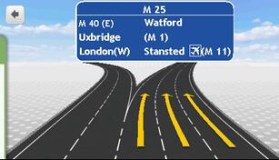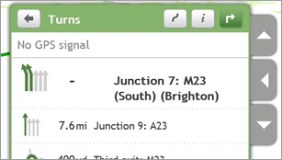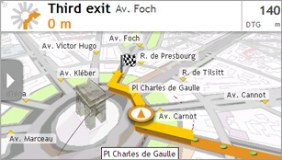 TruMap view ● Junction View ● Lane Guidance ● 3D landmarks
You might want to hold off running to the store though, as its bigger brother - the Explora K85 leaked today along along with the K75 announcement. It offers the much better 3.6" 480x800 pixel display and double the RAM - 256MB, not to mention the 5 megapixel camera.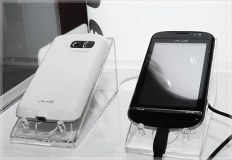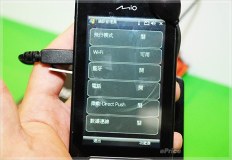 Mio Explora K85 (Source)
We're not quite sure when either of these devices is coming out (the K85 is rumored to come out "later this year") or their pricing. It's worth noting that the Mio Explora K70 is very much identical to the K75, although it lacks the Spirit Mobile software. Either way, Mio also offer a Knight Rider inspired GPS, so they must know a thing or two about talking cars.
Wow. It's GPS app is eye candy.
Popular articles
Popular devices
Electric Vehicles