Mobile phones evolution: Features in focus
Features in focus
GSMArena team, 09 August 2010.
Card slots and microSD cards
More storage space is what everyone wants nowadays with multimedia files so easy to consume on any average phone. How else can you explain the ever-growing popularity of the card slots over the past ten years?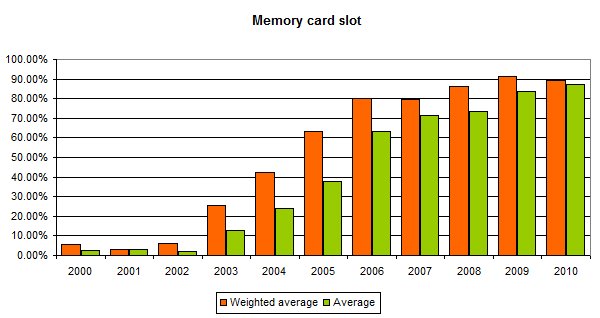 The first of those were available more than 10 years ago but for obvious reasons they were the minority back then. With MP3 and video playback yet not invented and applications not even considered there was little you could do with the extra megabytes those first expansion slots gave you.
The updated version of the first Nokia communicator - 9110 was the first handset to pack a memory expansion slot. Its standard of choice was the now forgotten MMC. In 2002 we also saw the first Memory Stick supporting device, the Sony Ericsson P800.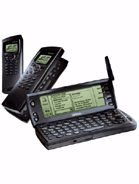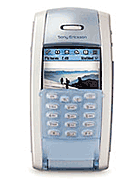 Nokia 9110i Communicator • Sony Ericsson P800
Now as smartphones are starting to get a firmer and firmer grip on the market, we are moving into gigabytes territory and expansion slots are becoming more and more vital. For they give you the flexibility and increased store that internal memory cannot provide.
If 32GB aren't enough for you, you can just carry two cards and have 64GB. Or three cards for 96GB or… well you get the idea. And if you have a suitable card reader at hand filling those up isn't that slow either. As you can see the expansion slot has some quite vital advantages against built-in memory, so it's no wonder that its popularity is nearing 90% nowadays.
A perfect hundred is probably impossible to achieve for a number of reasons, but for all purposes practical the card slot is now considered an inseparable part of the modern cell phone. Again Apple is the only big name that hasn't succumbed to the peer pressure and included a card slot yet. And knowing their ways, they might just never include one.
And speaking of card slots we have of course another interesting trend to show you - the microSD card adoption. microSD is the standard on which all major manufacturers non-verbally agreed.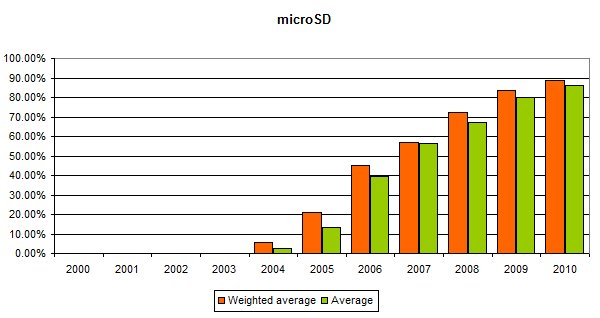 Even Sony Ericsson switched to microSD cards in their latest handsets and officially ended the war between the tinniest secure digital cards and the Sony proprietary memory stick standard. We all knew the more expensive and less popular M2 cards could never make it for a while now but Sony Ericsson were surprisingly stubborn.
The first signs of admitting defeat came with the Sony Ericsson K850, the ex-flagship of the company, which sported a slot supporting both standards. Sony Ericsson did release a few more handset with their own memory cards support but once microSD adoption surpassed two-thirds of all card slot-equipped devices (which happened in 2007) there was just no turning back.
This year saw the ultimate domination of the microSD cards in mobile phones with every mobile phone supporting either that standard or having no slot at all.
So while MMC and its mini-successor RS-MMC cards were the dominant force at some point and M2 having a big share at the times when Sony Ericsson was one of the top two manufacturer it's microSD that triumphs at the end of the day. And with no better standard in sight it's going to stay like this for a while.
AnonD-375375
13 Feb 2016
LaJ
Absolutely love it, the article brought back so many memories and phones that I sought after growing up . Thank you for this.
bandy_maria
04 Oct 2010
PvW
sony ericsson will always be my first preference
Anonymous
20 Sep 2010
Er2
I speculate the next generation of "phone" will be tablets with "phone" features, which can be linked to a smaller device (i.e. like a watch) with dialing keypad (so one doesn't need to take out the tablet all the time) via Blueto...