Mobile World Congress 2015 is over, here's our wrap-up
05 March, 2015
The time has come to wave goodbye to this year's Mobile World Congress in Barcelona and look back at the wild ride it took us through. This year saw the announcement of many new smartphones and tablets, but also opened our eyes to new experiences – quite literally.
But first, we can't turn a blind eye to the elephant in the room – the Samsung Galaxy S6 and Galaxy S6 edge duo. Samsung certainly made it quite clear that it's betting high on design and innovation. The Galaxy S6 edge is the epitome of Samsung's new mantra and it hopes its dedication will pay off once the two phones launch in April.
Build around an aluminum frame and covered on both sides with Gorilla Glass 4, the two smartphones feature high end specs including a QHD 5.1" display, the latest Exynos 7420 chipset with 14nm architecture and octa-core CPU as well as a 16MP camera.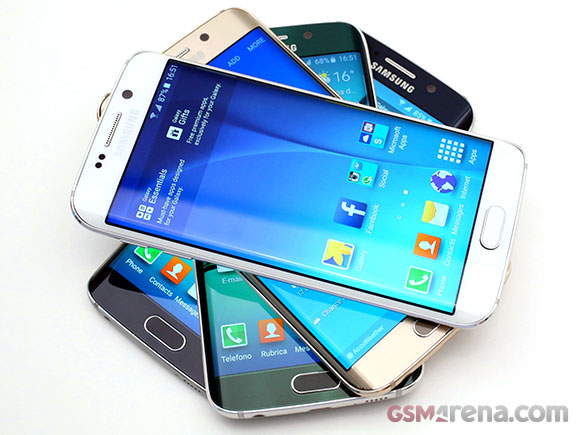 You can read all about the two smartphones in our extended hands-on coverage including camera samples and benchmarks.
HTC also announced its 2015 flagship on the MWC floor – the One M9. More of an evolutionary than a revolutionary product, the One M9 is almost identical to the One (M8) safe for some fine external details. In addition to the updated innards of the phone including a Snapdragon 810 chipset, 3GB of RAM and a 20MP snapper, the phone also features a slightly larger battery than before at 2,840mAh.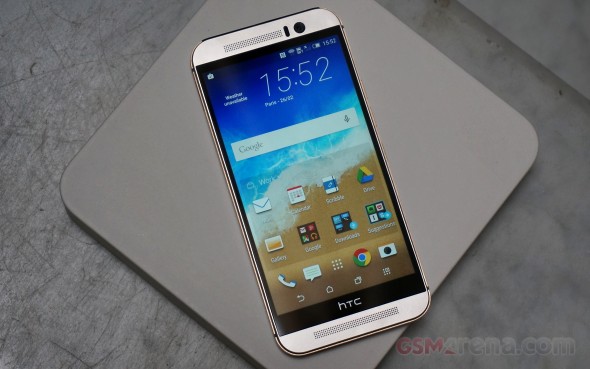 Moreover, HTC revealed the HTC Vive – it's a virtual reality headset done in cooperation with Steam. It's quite different from the majority of other alternatives on the market as it allows you to walk around the artificial environment and interact with it with a pair of controllers.
Sony revealed the Xperia M4 Aqua smartphone and Xperia Z4 Tablet, as we're yet to see the company unveil the Xperia Z4 flagship. We also saw new smartphones from LG, Huawei, Alcatel, ZTE, Acer, Lenovo, Microsoft and even BlackBerry.
Let's not forget the Nokia N1 and Jolla Tablet. The two Finnish companies aspire to soon make a dent in the industry and so far we're quite happy with the direction they're heading.
You can check them all out in our neat
Mobile World Congress 2015 coverage article
, which is your gateway to everything that happened in Barcelona this week.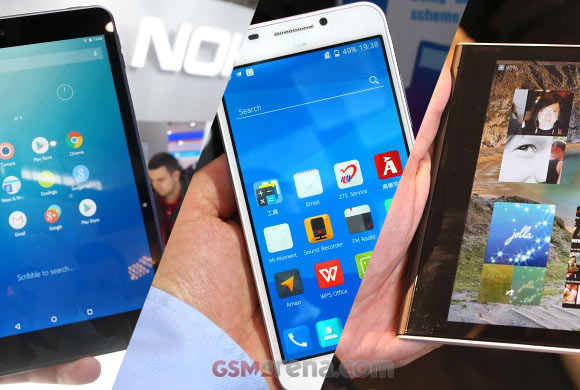 However, we saw some very cool stuff from Chinese companies this year. The Gionee Elise S7 measures just 5.5mm thick, while Huawei Watch is one of the most beautiful Android Wear pieces we've seen yet. ZTE, on the other hand, revealed the Grand S3. It utilizes Eyeprint ID biometric technology. It scans your eyes and can be used for authorizing mobile payments, accessing secure content and unlocking the screen.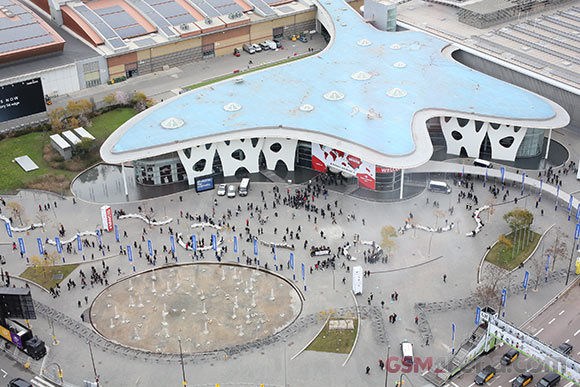 We enjoyed our stay here, as Barcelona has warmly welcomed us here for yet another year. We shot a brief video of the major manufacturer booths for you to check out.
We can't wait to see what Mobile World Congress 2016 will bring us.
Related
Why every news outlet calls HTC's VR headset VIVE- when in reality it is called RE-VIVE ?
why is the date of MWC in the image is advance, "feb. 22-26, 2016" ?????????
What? That would be the dumbest whing they could do. And no, they don't have all the apps, they have like under 20%
Popular articles
Popular devices