MOQI i7s Android game console review
GSMArena team, 05 July 2019.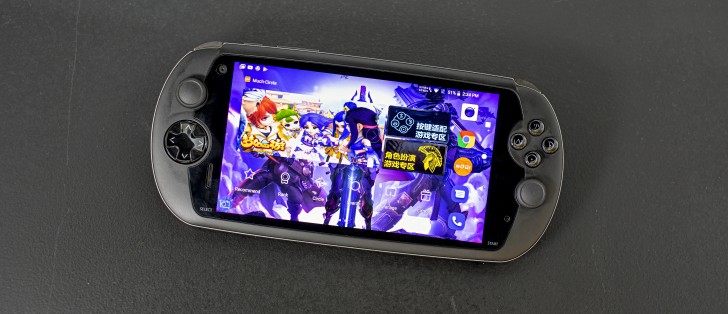 Design and ergonomics
The MOQI i7s sports and unmistakably gaming-centric design and aesthetics. It's kind of hard to pinpoint exactly where it borrows inspiration from, but the Sony PlayStation Portable and its PS VITA successors do instantly spring to mind. The rounded corners and overall silhouette definitely point in that direction. The dual analog sticks and their position, however can't really be likened to Sony's ongoing design philosophy. Instead of having the pair level on the same height, the i7s has them offset - higher for the left and lower for the right. These will definitely feel more familiar to Xbox fans. Nintendo also has them in a similar configuration on the Switch.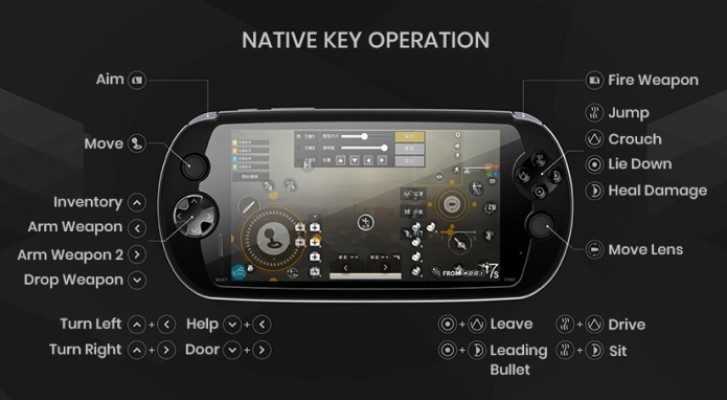 Now, at the risk of threading into hot water, we tend to favor this offset approach mostly for its ergonomic benefits. Using the left analog stick together with the four primary buttons on the front seems to be the prevalent situation in most games. This leaves both your thumbs more extended and in an arguably more comfortable position. We definitely found the i7s more comfortable to hold and use than the PS VITA we also had at hand during this review. Props to MOQI in this regard.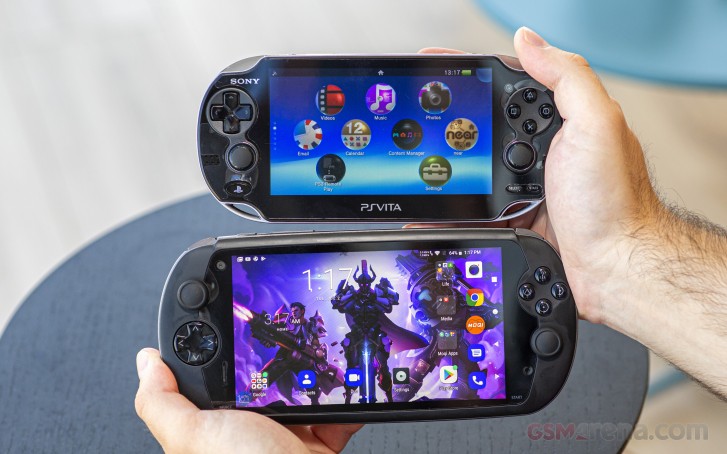 Having said that, however, the MOQI i7s is far from a perfectly ergonomic device by our standards. Bear in mind that your mileage will likely vary depending on hand size and general preference, but we found the handheld a bit too thin for comfort. While that may sound counter-intuitive, hear us out before you light-up the comment section. There is a very particular and extremely difficult art to designing comfortable handheld devices. Especially controllers. Think about it. Despite having more than a few major design differences, both current generation top-dog PS and Xbox controllers have fairly bulky protruding grips to hold on to. These provide comfort for your palms and a secure grip. What they also achieve is to naturally position your thumbs far enough away from the actual controls.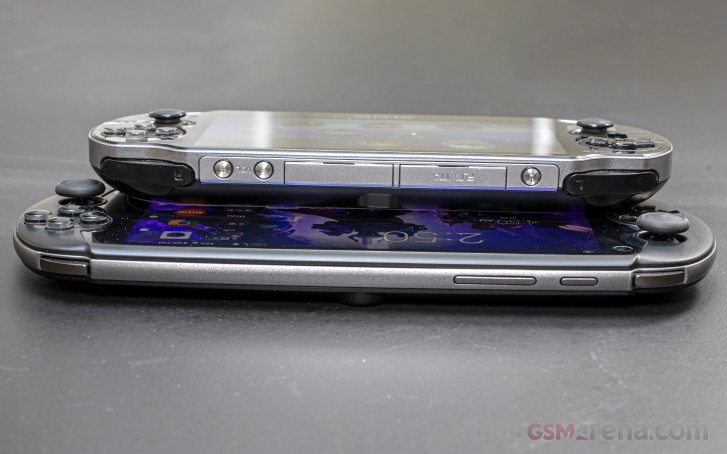 While most handheld gaming consoles don't really have a similar design, they can achieve a certain level of similar ergonomic comfort through general "girth". Without beating about the bush any further, what we are trying to get at here is that the 15mm profile of the MOQI i7s certainly looks impressive in PR materials, but is thin enough to make it slightly strenuous to hold for prolonged periods of time. This could always be remedied through a "grip accessory" of some sort, like the one we have for the PS VITA or a thicker case.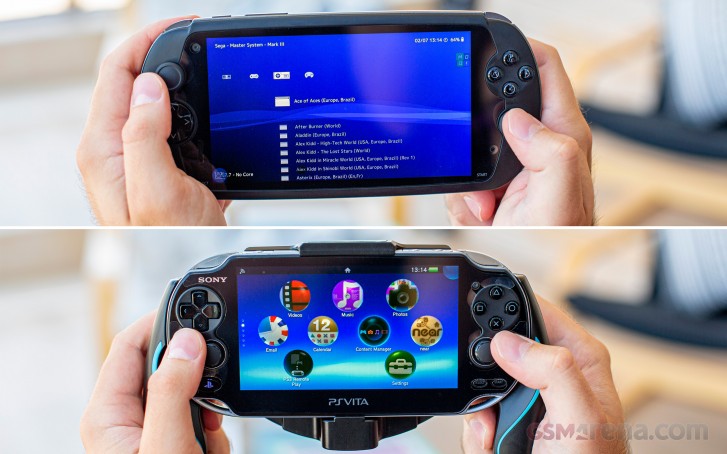 Unfortunately, Snail doesn't seem to offer either and given the limited popularity of the i7s we understandably failed to find any third-party options as well. However, since we are on the subject of accessories, we did manage to track down a listing for the MOQI YY660 battery pack over at JD.com, just in case you are after a send pack for more versatility on the go.
Putting two and two together, Snail could have probably gone for a bigger battery and a bulkier, yet more comfortable body on the MOQI i7s. However, that would have also meant adding more weight. In its current state, at an advertised 280 grams, which we actually measured to be more in the 315 gram ballpark, the i7s is heavier than an Xbox One controller, but lighter than the slightly bigger Nintendo Switch. We'll leave it up to you to decide whether or not it could have taken on more heft.
Controls
While we might not entirely agree with some of the ergonomic aspects of the MOQI i7s and its control layout, we were genuinely impressed by the quality of said controls. The two analogue sticks, in particular, really stand out with their smoothness of motion and precision. Not too stiff and not too loose. Like a certain porridge Goldilocks enjoyed the most - just right!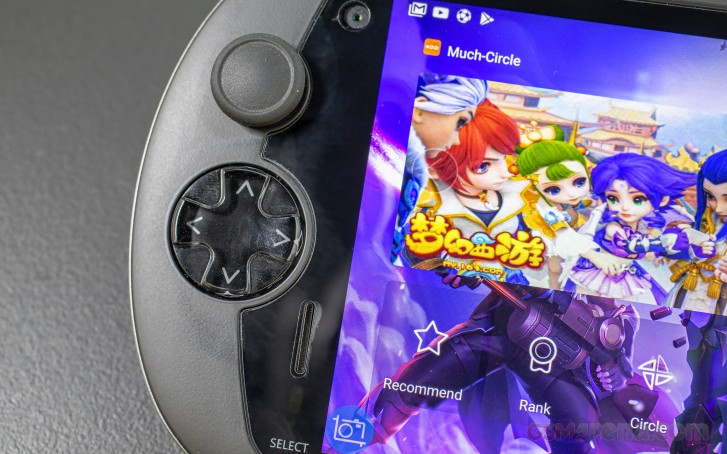 The only real complain we have is the lack of a push click on the two sticks. Two extra buttons to map would have come in handy, especially when emulating certain consoles on the MOQI i7s.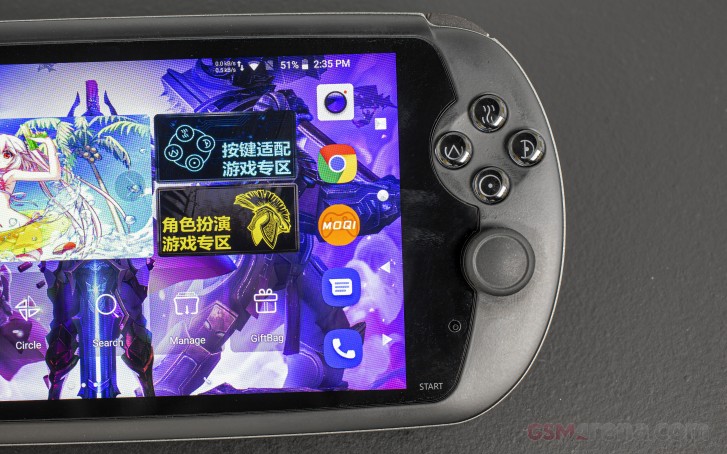 That is not to say there is a shortage on buttons, though. The four main ones have slight odd labels - Sun, Moon, Water, and Mountain, instead of A, B, Y, X or some other familiar scheme, but that's about the only weird aspect about them. They feel really great - tactile and clicky. The exact same goes for the D-pad on the left-hand side as well as the two shoulder buttons.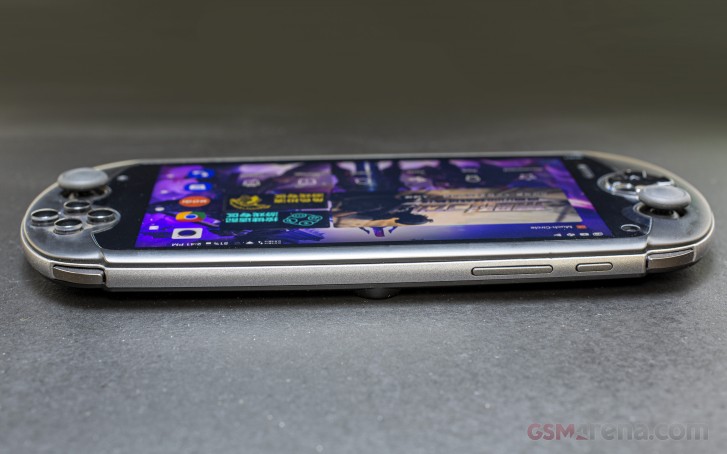 In terms of wishes, again, analog controls would have been a real treat here, instead of the simpler trigger shoulder buttons the i7s has. Perhaps a bit of extra width to the buttons themselves. Maybe in a future hardware revision or successor. The last two special buttons on the MOQI i7s are start and select. These are capacitive and positioned on either side of the display. Detection consistency is great, so no complains here either.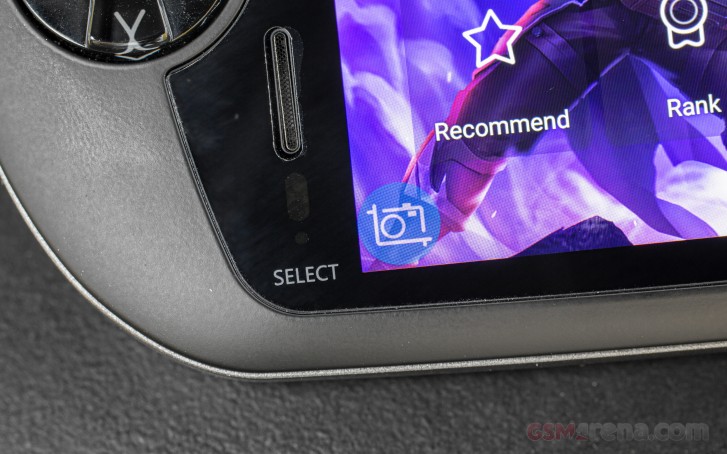 As far as the rest of the more standard controls go, we can only praise the choice of position. The 3.5mm audio jack and USB Type-C port are both on the bottom frame, well-spaced apart and not near any of the edges. This leaves them out of the way so both can be comfortably populated while holding the MOQI. Sadly, neither of these can provide any video out functionality.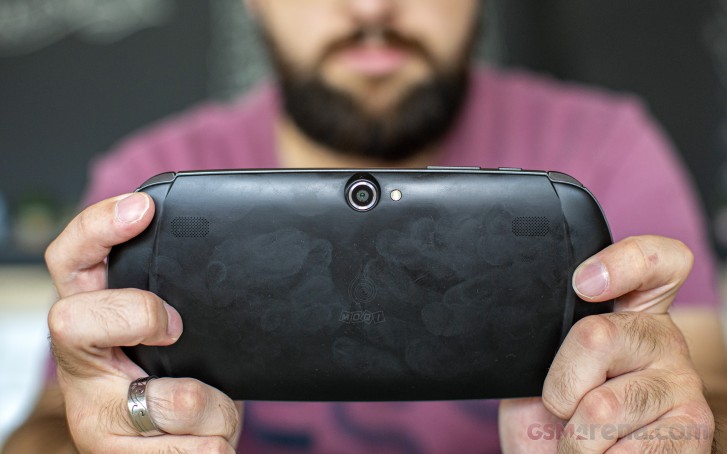 The pair of speakers on the back of the i7s is also thoughtfully positioned, even if not optimally so for multimedia consumption. At least it's not particularly easy to accidentally cover them up with your hands. These can get pretty loud, but aren't anything to phone home in terms of quality. Distortion starts to quickly come through at anything above 70% volume. We can't really imagine anyone will be using these much for music, though.
The same goes for the pair of cameras on the i7s - a 16MP one on the back and 5MP selfie on the front. As far as positioning goes, at least, both are logically placed. The front one could, potentially, facilitate some face-cam action for a gaming streaming, if you can live with the quality of its capture. Its microphone is on the front side of the device, which is good to see. But, more on that in the camera section.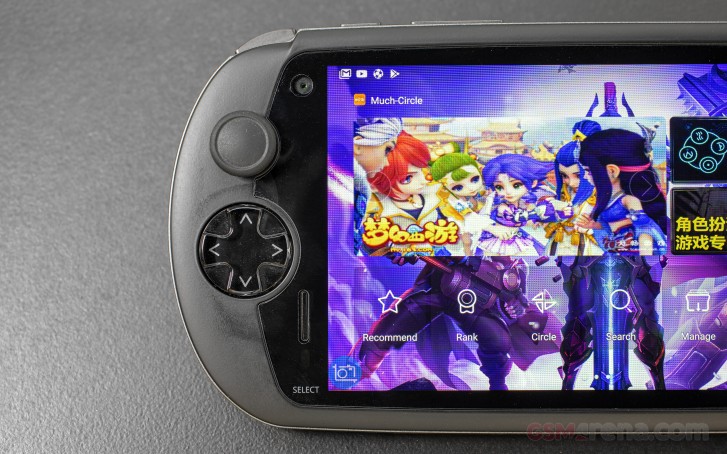 Also, it is worth briefly noting that despite its odd form factor, the i7s still retains its functionality as a phone. The earpiece is positioned next to the D-pad, which means that you can, potentially hold it up to your ear without poking yourself with the stick and even have the microphone line up with your mouth. Your self-esteem might take a hit if you decide to do so in public, but it's still great to see that the option is there.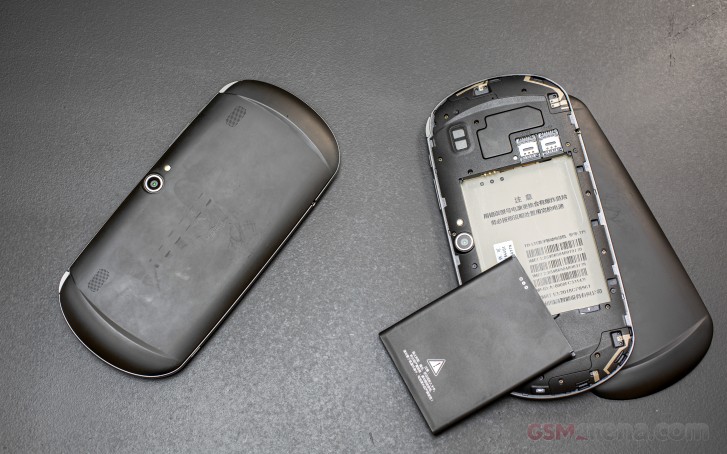 In fact, Snail even decided to fully utilize the dual-SIM functionality of the Snapdragon 710 chipset, exposing both nano-SIM slots under the back cover on the i7s. By the way, the latter is particularly hard to pry open, for what that's worth. Also under there is the huge removable 6,000 mAh battery and a dedicated microSD slot. Plenty of room to go around, so no hybrid solution here.
Materials
Speaking of the back cover, we definitely appreciate its sturdiness and the confidence it instills while coming off and going back on the device. That being said, Snail's choice of material and finish for the back side in particular is nothing short of horrible. That might sound a bit harsh, but it really is the worst kind of plastic coating that can never, ever be cleaned, let alone maintained in such condition.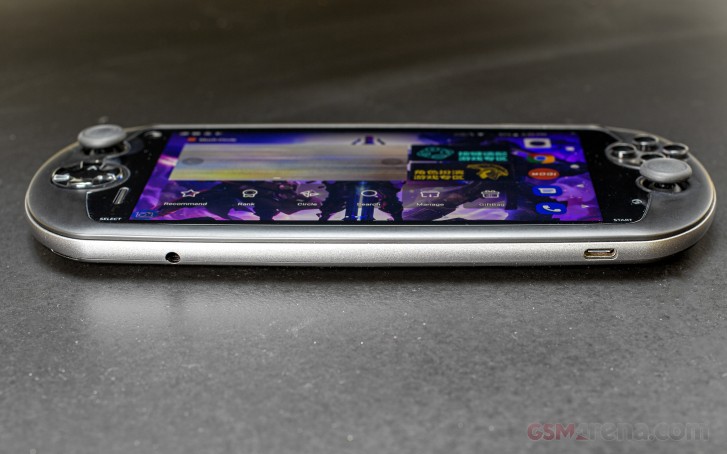 On the flip side, literally, the rest of the body on the MOQI i7s has no such issues. The mat black on the front feels great and is a lot more grease and dirt repellent. Or rather unfriendly, depending on how you look at it. The middle frame on the unit is also plastic, but feels really sturdy. In fact, the whole device is very well put together and feels like it can take a few falls.
That being said, we are quite certain that the plastic will scratch. Especially the one on the back cover. Our review unit even has some marks on there despite having spent its entire rather short use cycle on top of soft surfaces and smooth desks. At least the display glass should be fine, considering the Gorilla Glass 3 rating featured in the official specs sheet and the extra layer of glass protection on top. Still, if you plan on lugging around the MOQI i7s, which is kind of its purpose, having a soft case or carry pouch of some sort would be a great idea.
COD mobile allows you to use Bluetooth controllers natively....it's even in their settings.... Why would they ban you?.... 🤦🏽‍♂️
No because there are a lot of popular games that ban people who use bluetooth/wired controllers on android because it's an advantage. So no you can't just get an extended controller to play all games, will be banned in PUBG and COD mobile.