Motorola Moto X next-gen to feature a heat pipe for cooling
George, 22 December, 2015
Motorola's Moto X Play and Moto X Style offer some of the best value you can find in a smartphone this year, and following up on the flagship Style in 2016 would be a tough task for Motorola. Sure enough, the company is already working on a successor, and a new leak allegedly gives us a glimpse into the device's insides.
What is perhaps the most notable feature is the heat pipe that will keep the chipset cool and churning at full power. That's nothing new anymore, after all this year's Microsoft Lumia 950 XL and Sony Xperia Z5 Premium adopted a similar approach to control the overheating of the troubled Snapdragon 810 SoC.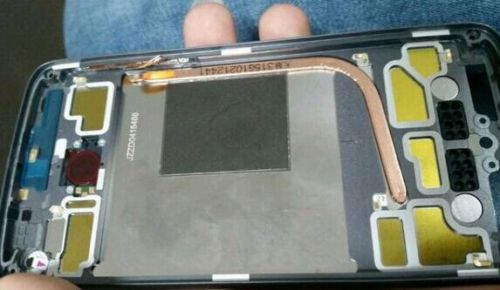 Next year's Moto X (plus whatever moniker Motorola chooses to end its name with) is likely going to be powered by the Snapdragon 820, and while Qualcomm's next-gen chip shouldn't be plagued by such issues, Motorola might be playing it safe just in case.
Aside from the thermal aspects of its design, the image reveals the inner side of the metal unibody that the Motorola Moto X for 2016 will be built around (or rather, inside). The single shot is well in line with the previously leaked photo of the smartphone's rear - both the camera and the speaker meshes are in the exact same positions in the two images.
That said, the fourth generation Moto X is still several months away, and as its development progresses it may end up looking very different from this early prototype.
Thanks to Ankur Sharma for the tip!
Related
At the same time, this arms race also promotes laziness on the app developers' side, because the latter know they can get away with not simplifying code.
Anonymous
23 Dec 2015
Ibx
Engineering design, mate.
You mean Android SoC makers lust for high clockspeeds (and with high clockspeeds comes high voltages).
Popular articles
Popular devices
Electric Vehicles