My top 5 phones of 2020 - George
George, 31 December 2020
I won't lie, it's been a tough year. Just to make myself clear I've enjoyed staying at home and not meeting people and all that, and it has given me the opportunity to reignite my past love for quiet indoor hobbies otherwise hampered by all the going to places (yeah, as if).
No, I'm talking about finding a phone that would make me run to the store on launch day. Or maybe pre-order. Whichever is the more rushed and impulsive of the two. Perhaps I should just accept that I'm no longer a run-to-the-store kind of guy?
Anyway, I do have a list of phones that I feel are worth saying a few words about as we part ways with 2020.
Samsung Galaxy S20+
My list is ordered, for a change. That is, I have one I want to start with – the Galaxy S20+. Samsung's mid-size flagship from the spring is a largely unremarkable phone for our spoiled tastes - eclipsed by the S20 Ultra for camera prowess and the S20 proper for compactness, if you're into that. Yet it's the one I've spent the past four months with and not for a lack of options on the office shelves.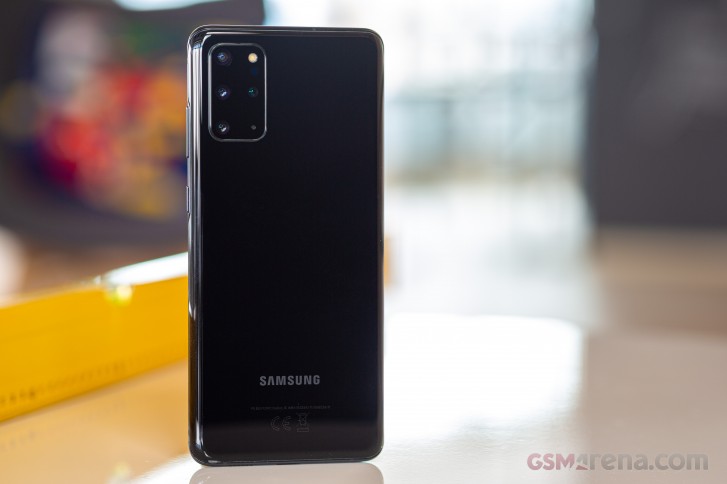 Maybe the regular S20 would have been my first choice, but the one we had for review was pink, so I opted for the more incognito black plus. And I haven't really looked back since. There was the occasional temptation to switch to something else, but the S20+ had become so much an extension of my left hand that I never really got close to making the jump. They were either too big, or too big and expensive (the potential for breaking the office Fold while in personal use was a strong deterrent), or simply not Samsung enough.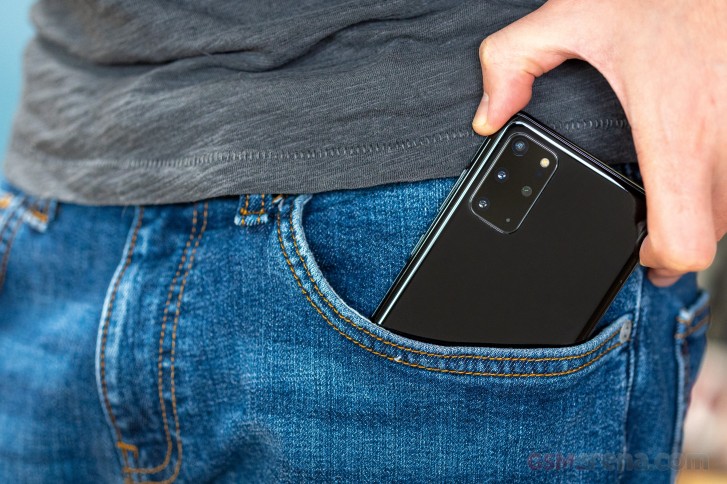 So the Galaxy S20+ has been in my pocket since August and with the non-Ultra S21s looking largely unremarkable-er, I might continue using last year's phone – blasphemy!
Apple iPhone 12 mini
I mentioned the S20 above because I've been on the lookout for a full-featured compact phone, and the small Galaxy was the closest there was to that unicorn – if not quite as small as I would have liked. Well, the iPhone 12 mini is.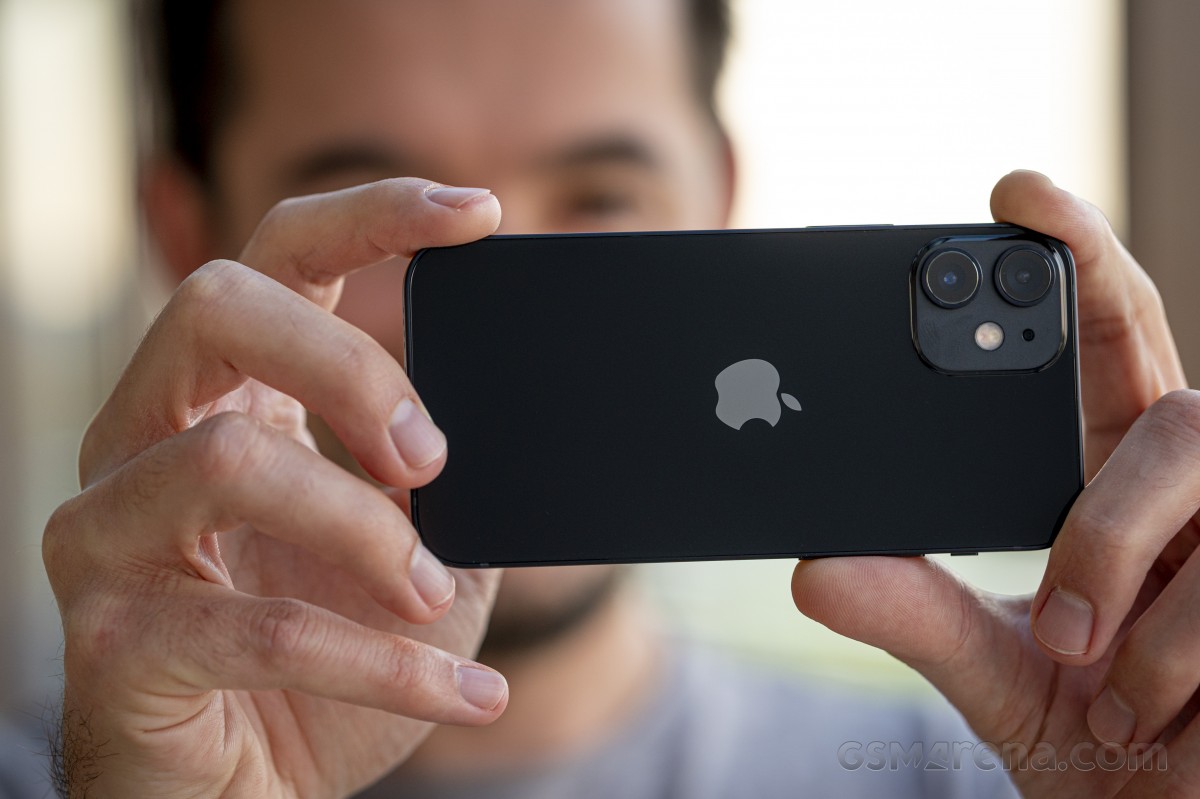 There were a couple of weeks before the iPhones' announcement and maybe a full month after where I was contemplating a mini. The tiny form factor, coupled with the possibility for further reducing pocket contents thanks to the MagSafe wallet, and plain old GAS (Gear Acquisition Syndrome, for those that aren't suffering from that crippling condition) had me this close to ordering my first iPhone since the second-hand 3GS I had in what seems like a previous life.
Ultimately, habit (and, dare I say, reason?) prevailed and I'm still with the S20+, though I can see myself finally taking the plunge next year – judging by the response at the office, the mini is going to turn into a permanent fixture in Apple's lineup and it can only get better.
Asus Zenfone 7 (Pro)
All that talk of minis and now a 230g chonker on my list all of a sudden? Well, you can like a phone for any number of reasons, and with the Zenfone 7 (Pro) it's obviously the unique rotating camera, so heft be damned.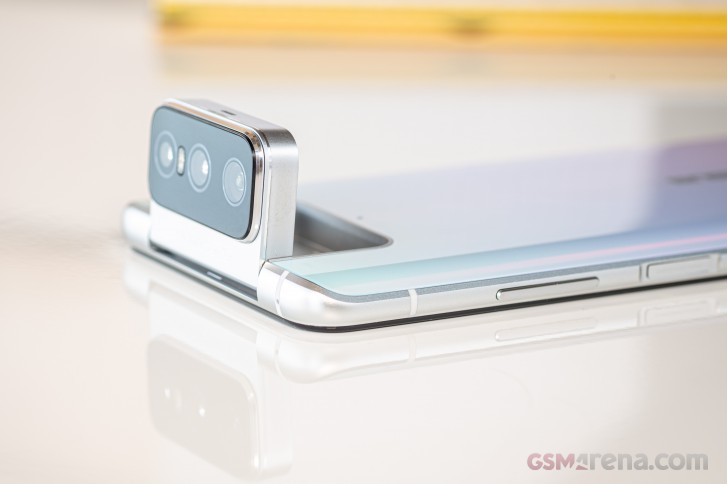 I had a thing for the Zenfone 6 last year, even used it as a main phone for some (unknown) time. I was then thrilled to find out Asus managed to improve on it by adding an extra cam and fitting an OLED display this time around. If it were last year, I'd be all over it, but I've been getting more reluctant to go through the process of migrating and ultimately the Zenfone, too, fell victim to habit. Though, on second thought, the lack of IP rating and the side-mounted fingerprint reader could share some of the blame.
Huawei Mate 40 Pro
This one too is more than a little at odds with my pursuit of a pocketable handset, but the Mate 40 Pro does remain my favorite camera to come out of this wretched year, so on the list it goes.
I'm not one to obsess over telephoto reach beyond my usual reviewer's demands for 'more and better, always'. Really, I don't mind having a 2x 'tele' as building capitals worthy of a picture are few and far between in my life, as are birds in flight (are we all shooting Falco Tinnunculus in our free time all of a sudden?), rendering 5x periscopes unnecessary most of the time.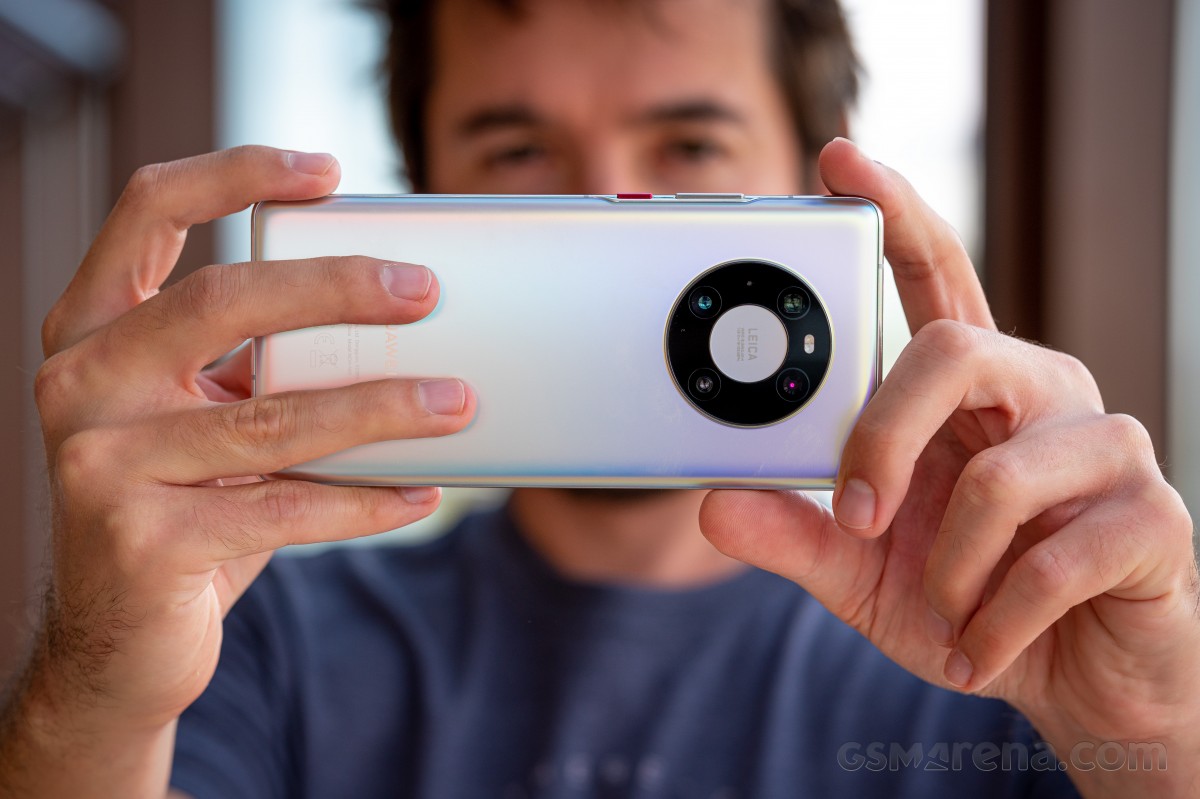 But the Mate manages to deliver the in-between magnifications with a remarkable level of quality while also having the periscope for long reach when you need it and that can't be bad. Also, I'm a sucker for autofocusing ultrawides and I'm willing to sacrifice a bit of coverage for the ability to focus up close – precisely the Mate's trade-off. Oh, and the main camera is great too.
Seriously, the Mate 40 Pro would have been the one to replace the S20+ in my pocket, migration woes and size notwithstanding, had it not been for the lack of proper Google apps support.
Motorola Razr 5G
This one is a bit of a wildcard. I would have normally been happy with the four phones above, but five's the norm and this one makes a nice addition. As many of the older ones among you probably do, I have a past with the Moto Razr V3 and the foldables that Motorola is putting out today speak to me in ways that the Galaxy Z Flip and Z Fold lineups can't quite match.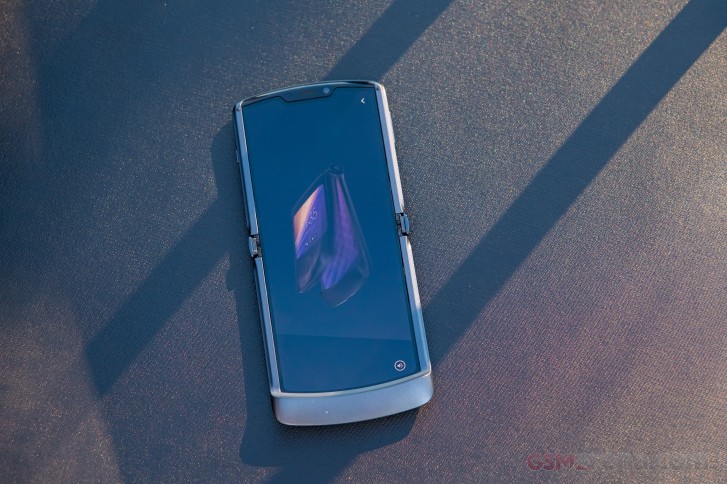 The Razr 5G is a second-gen foldable, replacing the Razr - Motorola's naming is simply outstanding. We only had it with us for a fleeting hands-on, but that was enough to appreciate the benefits of its form factor (I'm back to the small phone talk) and to marvel at its crease-free folding display.
However, at its heart a midranger and woefully short on cameras, the Razr 5G is less a phone to really drool over and more of a stepping stone towards a future proper high-end handset. Still, I seem to find more to like about it than I do in the rest of the efforts in the foldable field.
Related
Wow, the Samsung Fold 2 needs to be somewhere on this list
AnonD-973296
03 Jan 2021
GYi
ya i know there is no best list i dont even know why i said that
Anonymous
03 Jan 2021
nTt
The Note 20 Ultra is passable with the Exynos 990 because it has an LTPO screen which makes up for the less than efficient chip. If it still had the screen of the S20 series it would still heat up immensely and drain battery unless you used in 60hz 1...
Popular articles
Popular devices
Electric Vehicles