Myth debunked: Samsung's 100X zoom doesn't fake moon photos
Enrique, 30 January 2021
The Samsung Galaxy S21 Ultra has two telephoto cameras, one is a 3X zoom and the other is a 10X zoom. Working with the phone's AI, the S21 Ultra can capture a digitally enhanced photo of the moon's surface. The conspiracy was that Samsung was able to apply a texture of the moon to anything that resembled it. Samsung denied this and explained that the camera's AI Super Resolution takes multiple frames of the moon and assembles a more detailed final image.
Easy to Show. Tried it just now. Here: Even if you take an unsharp/messy photo of something that looks like a moon it snaps a moon(ish) texture on it. :) simple as that. No magic hardware just clever software (combination), huawei did same year ago. pic.twitter.com/BmVhUPnq8v

— Alexi Bexi (@alextv) January 21, 2021
Input Mag's own Raymond Wong figured he'd investigate. He asked a few tech reporters, who gave their suspicions about whether they think there was background processing going on in the background. One suggested there was no overlaid texture files present in the camera's APK. Another noted that there was already much software happening in the background and wondered if Samsung didn't just slip the textures in.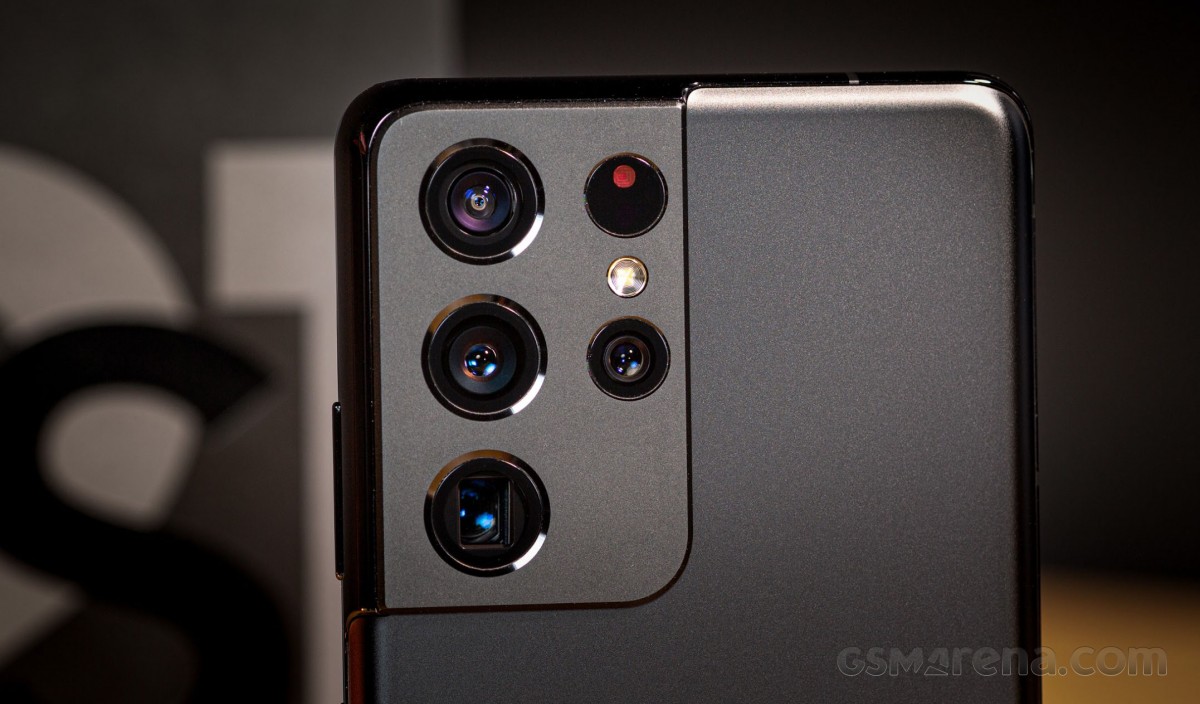 Samsung Galaxy S21 Ultra's quad-camera setup with 3X and 10X telephoto lenses
After receiving mixed feedback, Wong figured that the only way to really prove it was to compare the 100X shots to another photo of the same moon captured with a mirrorless camera and a long-range lens and see if the patterns lined up between shots. The first show below was shot by the Galaxy S21 Ultra, and the second was with the Sony ASR III.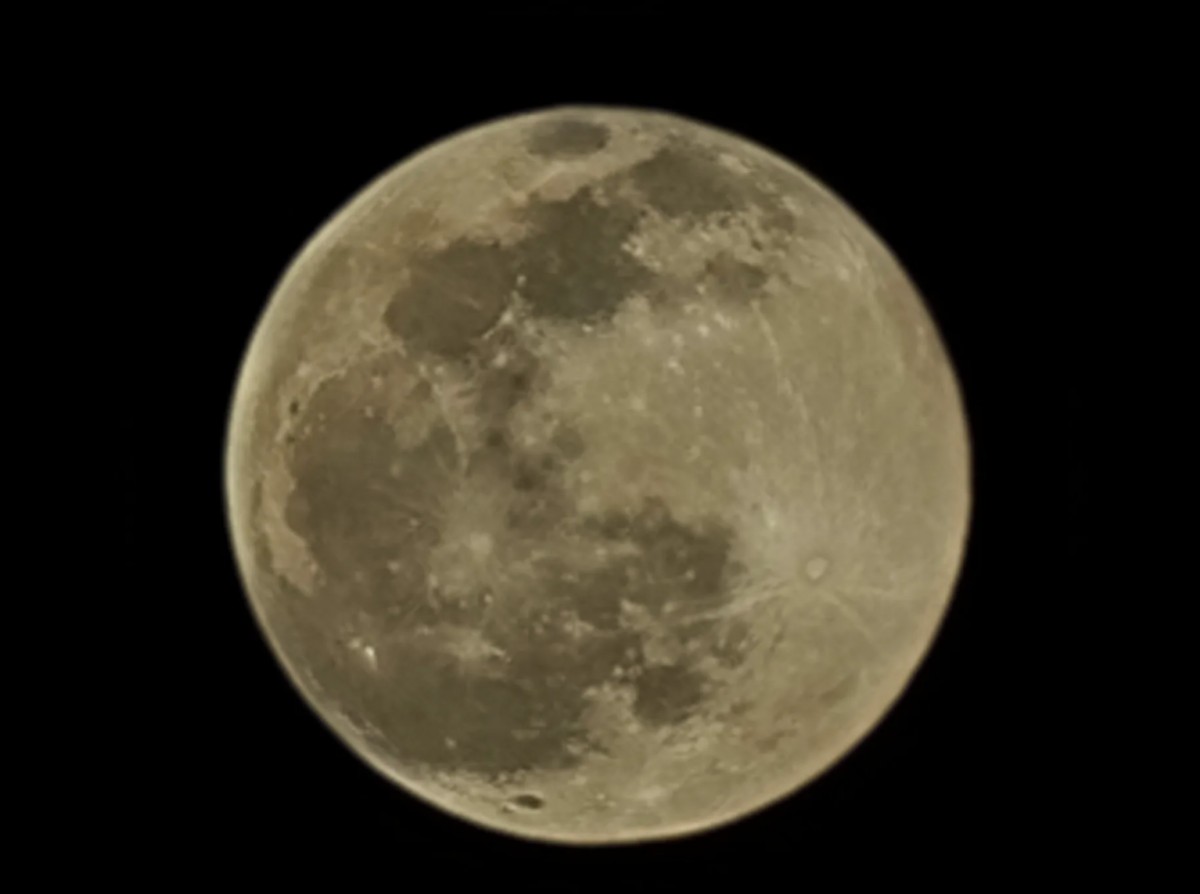 Image by Raymond Wong for Input Mag with the Galaxy S21 Ultra's 100X zoom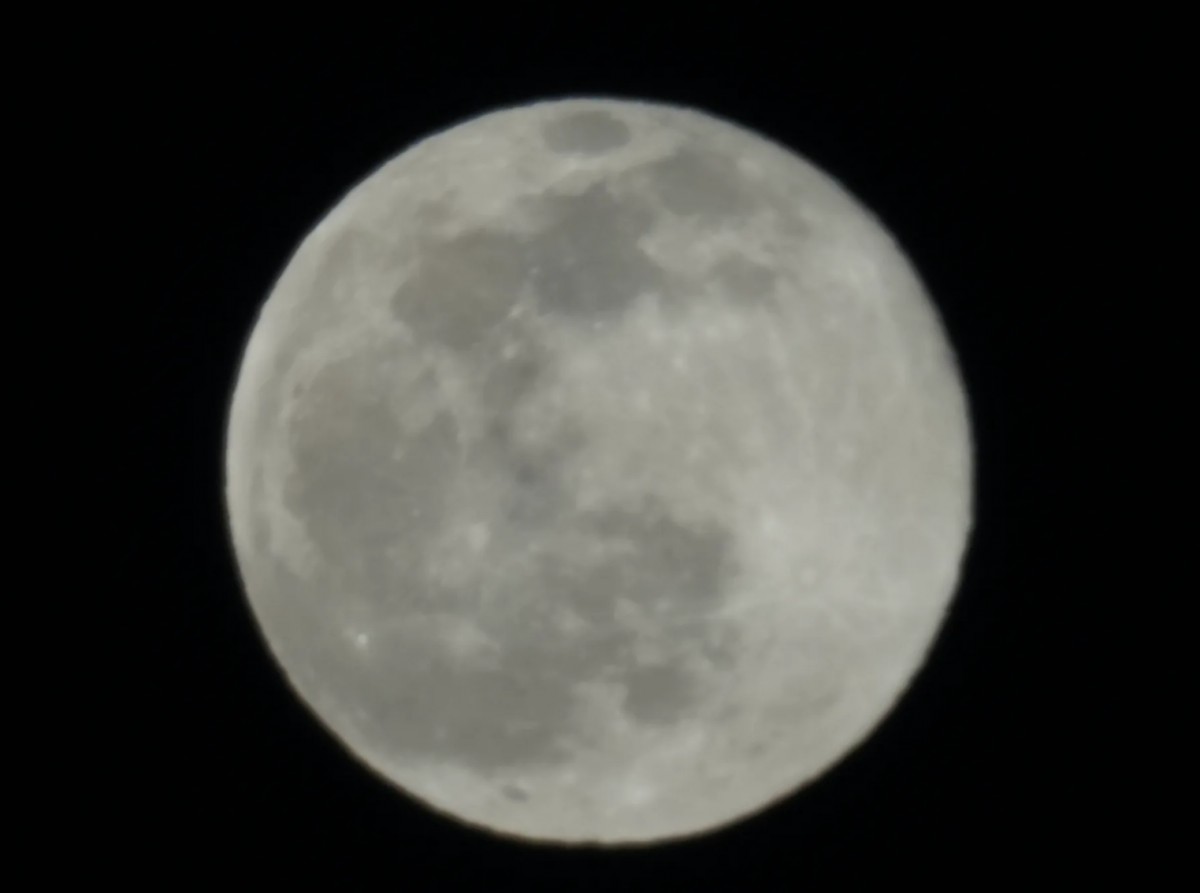 Cropped image by Raymond Wong for Input Mag with the Sony A7R III and 600mm lens
In the end, the resulting shot looked more impressive than the single frame captured by a Sony A7R III full frame mirrorless camera and 600mm zoom lens, a rig that cost more than three times the price of the Galaxy S21 Ultra. More importantly, the patterns between the shots do line up. Samsung indeed is able to capture shots of the moon in the right weather conditions and in areas of low light pollution, albeit with a lot of software processing in the background.
Check out the full story on Input Mag.
Related
Here's a sample taken with the high-res A7RIII and 600mm lens from Flickr, which is 100x better than what's presented int he article: • Sony ILCE-7RM3 + FE 600mm F4 GM OSS + 1.4X Teleconverter: https://www.flickr.com/photos/nurismail...
True. That alleged image from a 600mm lens is probably botched.
Whoever took the shot with Sony A7R III and 600mm zoom lens doesn't know what they are doing. I took a moon photo with a6000 and SEL 55-210mm OSS lens on a tripod, shutter delay of 3 seconds, and here's the result: https://imgur.com/a/...
Popular articles
Popular devices
Electric Vehicles