India to mandate NavIC support for smartphones, no timeline decided
Sagar, 27 September 2022
The Indian government is pushing handset makers to enable support for its homegrown navigation system NavIC on the smartphones they will sell in India from January 1, 2023, reports Reuters.
NavIC (Navigation with Indian Constellation) is the operational name for the Indian Regional Navigation Satellite System (IRNSS) developed by India's space agency ISRO for military and commercial purposes. Its constellation consists of eight satellites and covers the Indian mainland and the region extending up to 1,500 km from its boundaries.
According to the report, the Indian government wants smartphone brands to adopt NavIC on their devices since it wants to reduce dependence on foreign navigation systems such as USA's GPS and Russia's GLONASS, which is in line with Indian Prime Minister Mr. Narendra Modi's Atmanirbhar Bharat (translation: self-reliant India) campaign.
In a press release, the Indian government said that NavIC (which means sailor or navigator in Indian languages) is "as good as GPS of the United States in terms of position accuracy and availability in its service region" and that relying on foreign navigation systems operated by the defense agencies of the respected nations raises concerns for strategic sectors since there's a risk of the service's withdrawal or denial in a given situation. That's something India learned the hard way during the India-Pakistan Kargil War in 1999 when the US denied India's request for GPS data, prompting it to develop its own navigation system.
Relying on foreign navigation systems also poses a risk of degradation or denial of civilian services.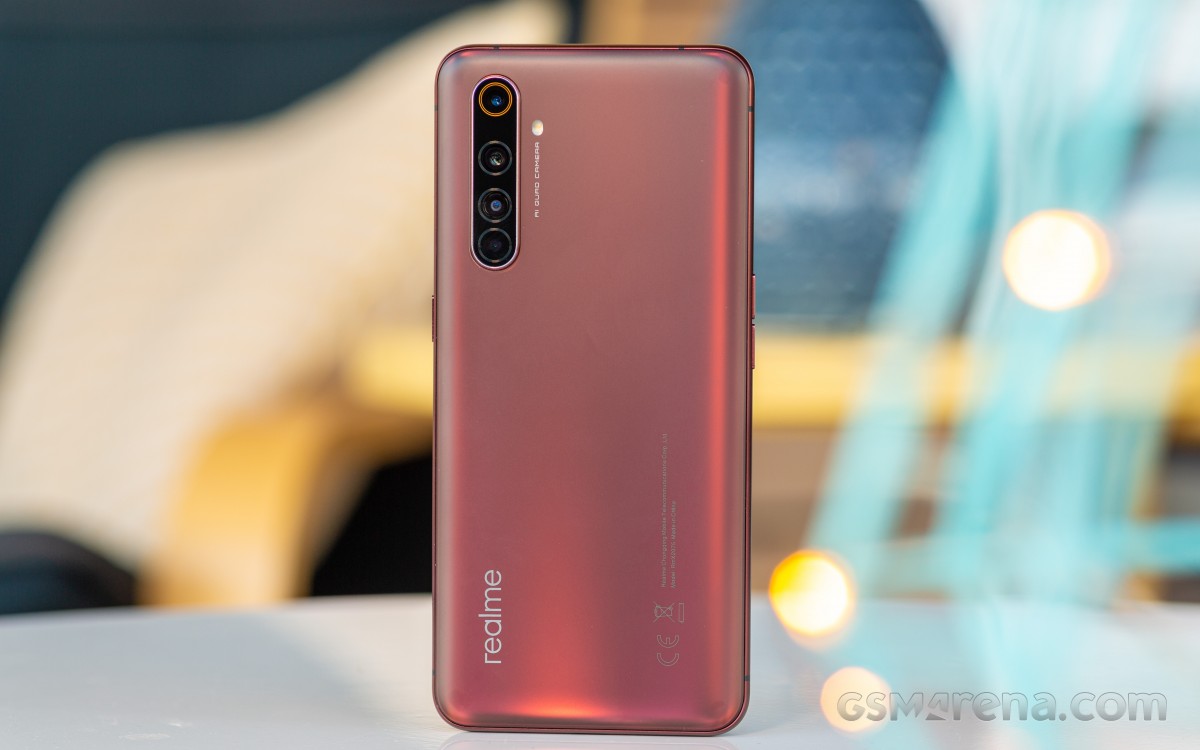 Realme X50 Pro was the first smartphone with NavIC support
The source claims that the Indian government had private meetings with Samsung, Xiaomi, Apple, and a few others in August and September to push the brands for NavIC's implementation in the smartphones they will sell in India from January 1, 2023, but the brands pushed back citing concerns over increased research and production costs to make their devices NavIC-compliant.
Making devices NavIC-compliant would also require more testing clearances, which, with a January 1 deadline, could disrupt their planned launches.
Samsung's India executive, Mr. Binu George, reportedly told the Indian officials that NavIC support requires many other components than just new smartphone chipsets and hardware design changes. It's unclear what changes exactly are required since several chipsets, including Qualcomm's Snapdragon 8 Gen 1 SoC, already have NavIC support. Even some smartphones such as the Xiaomi 12S Ultra only available in China are NavIC-compatible.
Adding NavIC support to smartphones is a key concern for brands such as Xiaomi and Samsung which are strong in the sub-$200 category in the Indian market due to the higher cost of dual-band chipsets they would need to support NavIC and GPS in the world's second-largest smartphone market.
Reuters reports that smartphone brands have sought time until 2025 for NavIC's implementation, and we should expect a final decision in a few days.
However, responding to this report, India's Ministry of Electronics & IT (MeitY) said no timeline has been fixed to make smartphones in India compatible with NavIC within months. The ministry also said that the cited meetings were consultative and the matter is still under discussion with all the stakeholders.
A media report has claimed citing a meeting that mobile cos were asked to make smartphones compatible with NavIC within months. This is to clarify: (1) No timeline has been fixed. (2) The cited meeting was consultative; and (3) the issue is under discussion with all stakeholders.

— Ministry of Electronics & IT (@GoI_MeitY) September 26, 2022
According to ISRO, there were about two dozen NavIC-compliant smartphones in India by mid-2021, while Counterpoint said there are a total of about 300 smartphones in India with NavIC support. Realme's X50 Pro was the first phone in the world with NavIC.
Our database includes over 100 smartphones having NavIC support. You can check them here and send us a tip through here if there's any NavIC-compatible phone we haven't included. You can also check NavIC support for your Android device by downloading apps such as GPSTest and GNSSTest from the Play Store.
Apple's iPhones currently don't have NavIC support, but that could change in the future.
Related
They can postpone smartphone releases (in india) until they make it navic-ready. Rest of the world make them without navic this year. Case solved.
Technically India became 2nd largest manufacturer of Smartphones ( half the size of china) in just A very short period of time , They only started building Smartphones in 2016 and now they are the 2nd biggest while Chinese Smartphone manufacturing is...
Anonymous
30 Sep 2022
U{k
All of the GsmArena news articles are about someone doing their usual stuff
Popular articles
Popular devices
Electric Vehicles