Netflix tests payment system that bypasses iTunes billing on iOS
Ricky, 21 August 2018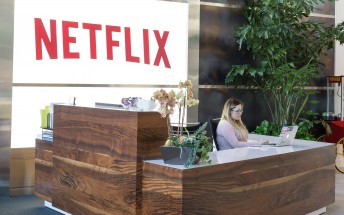 First reported by TechCrunch, Netflix is testing a new iTunes payment method in 33 countries that would eliminate iTunes as the middle man. For reference, iTunes gets 30% of all subscription revenues from folks that sign up through iTunes billing for the first year, and then 15% after that.
Customers in these markets scattered across Asia, Europe, and Latin America will no longer be able to pay using iTunes as of September 30. By testing this new payment method, Netflix hopes to recuperate the cut it pays to iTunes by directing customers to subscribe on its mobile site before being redirected to the app.
Current customers might experience one of the two following scenarios when opening the Netflix app on an iOS iPhone or iPad:
The ability to sign up for Netflix with only iTunes as a method of payment.
The ability to log into Netflix, but not sign up. You'll have to sign up via the mobile browser.
This comes not long after Netflix reported a rough financial quarter, so getting that revenue back from the middle man (iTunes Billing) will only help Netflix's bottom line for the next quarter.
A couple of years ago, Spotify called out Apple for denying the approval of an app update that enticed customers on iTunes billing with three free months of music service for $1 but to get it, the app explicitly told customers to unsubscribe from iTunes Billing and sign up through Spotify's website.
Spotify has since figured out the right way to get off of iTunes Billing, so Netflix will have to be careful about how it goes about getting subscribers to switch out of iTunes Billing without breaking the rules.
Check out the Source link to see the full list of countries where Netflix is testing this new payment system.
Related
Yes, you can circumvent Google's payment system.... however the terms of the Play Store stipulates that In-App-Purchases are meant to be taxed 30% by Google. This is to stop developers from selling their $9 Apps for free, and just making the use...
I didnt go through the App store, i subscribed directly through Netflix's website, and then just downloaded the app from the app store.