These are the color options for Samsung Galaxy S8/S8+ in Taiwan
Himanshu, 26 May 2017
Samsung has come up with new names for the color options for the Samsung Galaxy S8/S8+ in Taiwan. A quick look at the South Korean company's Taiwanese website reveals the following colors: 'Ice Lake Blue,' 'Smoked Purple Grey,' and 'Quicksand Gold.'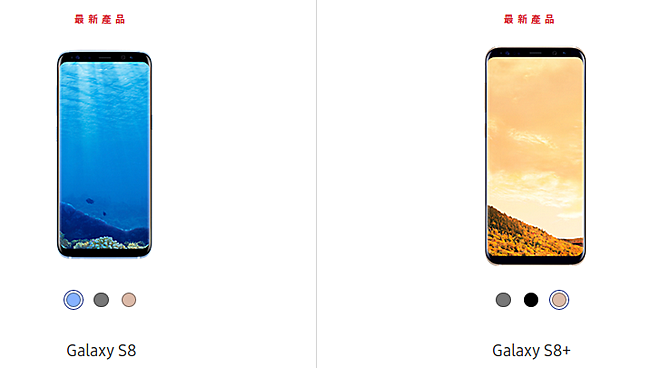 Globally, the devices are available in the following colors: Midnight Black, Orchid Gray, Arctic Silver, Coral Blue, Maple Gold.
This shouldn't come as a surprise as company's usually perform market-specific customizations on their products to make them more relevant. For example, the Galaxy S8/S8+ have been heavily customized for the Chinese market.
Related
True mate....i would agree to that. Unlike the UK people in Taiwan are more than willing to spend money.
Tai market gets multiple colours. UK gets 2. Smart one there Samsung. Real smart, who has more money as consumers? UK... or Taiwan