New Galaxy Note7 variant gets benchmarked running unannounced Android version
Vlad, 07 July, 2016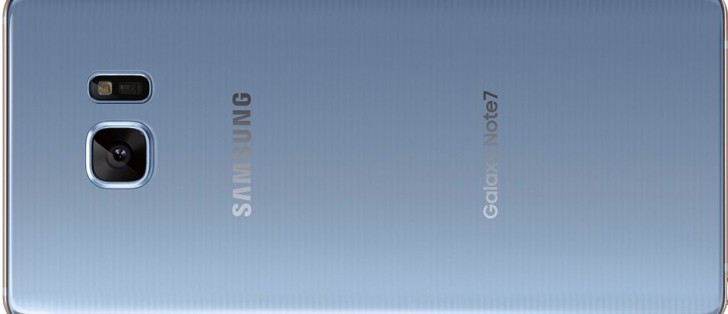 Yesterday an odd Galaxy Note7 prototype showed up in the Geekbench database with the chipset from last year's Note5 but running Android 7.0 Nougat. That was intriguing enough, but wait until you see what Samsung's tested today using the same benchmark.
The SM-N935F is clearly another Note7 variation, since the Note5's model number was SM-N920 and the phone from yesterday is SM-N930 (which was also spotted at AnTuTu). Now that we got that out of the way, take a look at the Android version that the N935F is sporting.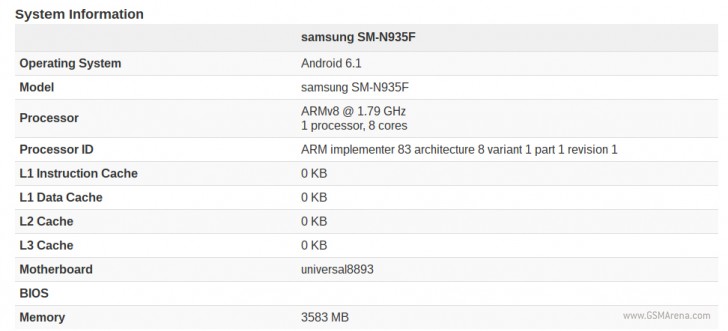 That's right, Android 6.1. Not 6.0.1, mind you, but 6.1. This is something that Google hasn't announced yet, and as such is a complete mystery, especially since the search giant has already revealed that Nougat will be Android 7.0.
On the other hand, at least this Note7 prototype has the correct chipset, Samsung's Exynos 8893 that is. Then again, it only has 4GB of RAM, and most rumors so far have agreed that the Note7 will get 6GB of memory.
As for results, there are two tests of the N935F. In one it scored 2,161 (singe-core) and 8,280 (multi-core), while in the other it has 2,300 (single-core score) and 8,110 (multi-core). You obviously shouldn't pay any attention to these since Samsung still seems to be messing around with different prototypes employing different hardware and clearly non-final software.
Related
3583 mb does not mean 4gb, it means 3.5gb of memory, and no cache whatsoever at all, these are stupid rumors, GSM Arena should not litter its pages with these stupid stuff period?!!!
Okay this is getting confusing, maybe that's Samsung's intention with all these inconsistent prototypes and rumors, to keep us off guard and on our feet.
What will you even do with 6 freaking gigs of RAM? this isn't a Desktop. RAM size is more like a marketing element nowadays/ smh
Popular articles
Popular devices