New phones from the last two weeks
Peter, 11 October, 2015
Microsoft stole the show this week with the first flagship Lumia phones in a year and a half. We wonder if it was really the new Surface Pro 4 and especially the Surface Book that got the attention while the Windows 10 Mobile phones just shared the spotlight. Gionee had a flagship of its own to launch this week.
The Microsoft Lumia 950 XL brings a huge 5.7" AMOLED screen of QHD resolution, more compact and sharper than the Lumia 1520 that it replaces. This is also the first camera with PureView camera in a long while - the Lumia 640 XL had Carl Zeiss lens, but lacked a large sensor and optical stabilization.
The Microsoft Lumia 950 has a smaller screen, 5.2" AMOLED with QHD resolution, and mostly the same hardware. It has the same camera, but the chipset is Snapdragon 808 instead of the S810 on the 950 XL. There's liquid cooling to keep both chipsets from getting hot under the collar.
Part of Microsoft's pitch is that the 950 family can use a Display Dock to create a proper desktop experience. For security, Windows Hello uses an iris scanner instead of a fingerprint reader.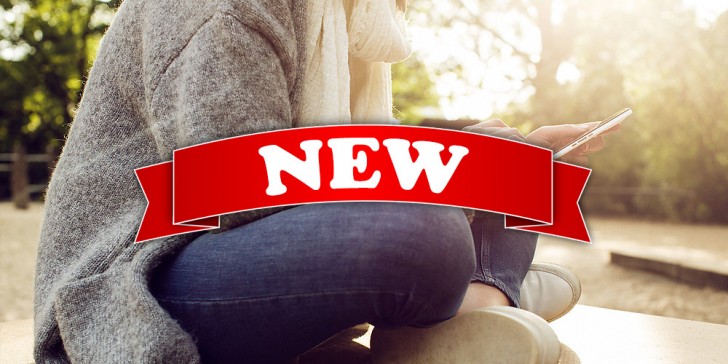 The company even snuck in an entry-level device. The Microsoft Lumia 550 sits between the 530 and 640 with a 4.7" 720p screen. It's not an AMOLED as early rumors suggested though. Anyway, it runs Windows 10 Mobile on a Snapdragon 210 chipset. The camera has no fancy qualifications, it's a regular 5MP/720p shooter.
Gionee Elife E8 boasts an AMOLED screen even bigger than the 950 XL. A 6" QHD screen and 24MP camera with OIS and phase detection autofocus will give the large Lumia a run for its money. The Elife E8 is powered by a MediaTek Helio X10 chipset with 3GB of RAM and a roomy 64GB chipset.
Last week we saw two Nexus phones – the 6P by Huawei and 5X by LG. The Nexus 6P is the first all-metal Nexus and it goes head to head with Android flagship phablets with a 5.7" Super AMOLED screen with QHD resolution, the same display unit as the Note5.
The 6P along with the Nexus 5X have new 12.3MP cameras with large pixels, which promise an impressive image quality. No OIS this time around though. Anyway, the 5X has a polycarbonate body and a 5.2" 1080p screen. Both Nexus phones have fingerprint readers.
LG unveiled a new flagship, the LG V10. It has a dual-screen – actually one panel with the top left corner cut off to make room for two selfie cameras. Those are used for switch between wide and narrow selfies. Like the LG G4, the V10 is powered by a Snapdragon 808 chipset, but has 4GB of RAM. It uses the same 16MP OIS camera, but with improved software.
Related
LGV10 seems good i will give it a try if its in my range....
Popular articles
Popular devices