New phones of the week: LG, Asus, Sony, ZUK and Jolla!
Peter, 03 June, 2016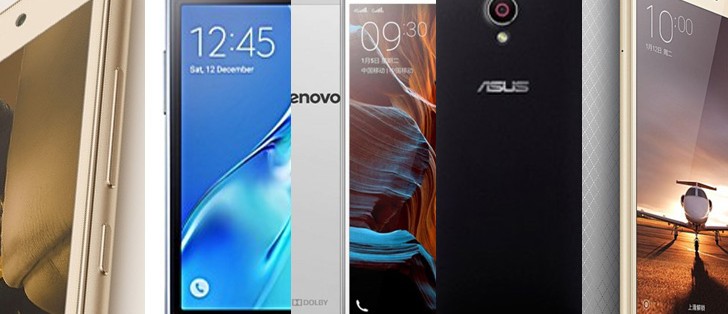 Wow, this was a long week! In the span of just 7 days an impressive number of new phones were unveiled - here's what you might have missed.
LG
LG is building up the X-series and co-opted the new X-Men movie to promote them. This week welcomed two new additions, doubling the number X phones, but the X-Men promos show there are two more on the way.
The LG X Power (the alter ego of Professor X) has a huge 4,100mAh battery, a 5.3" 720p screen and a MediaTek chipset. It has an 8MP selfie cam and a 13MP main camera. The LG X Style (Mystique) bets on looks rather than power. It has a smaller 5" 720p screen and a Snapdragon 410 chipset.
Prices in Ukraine for these two are UAH 5,000 ($200/€180) for the LG X Max and UAH 4,500 ($180/€160) for the LG X Style.
Things got bigger with the LG Stylus 2 Plus. The 5.7" 1080p screen is paired with a stylus (hence the name) and a new, beefier Snapdragon 430 (double the CPU cores of the 410 and a next-gen GPU). The Stylus 2 Plus is launching in late June for TWD 10,990 ($340) in Taiwan.
LG also snuck in a tablet - the LG G Pad X 8.0 for T-Mobile. An 8" tablet with a 1080p screen and a $240 price tag.
Asus
The awaited 3rd generation of Zenfone was unveiled this week. The base Asus Zenfone 3 has a 5.5" 1080p screen (with slim bezels), a Snapdragon 625 chipset with 4GB of RAM and a 16MP camera with Asus TriTech AF (a combo of laser, phase and contrast focusing).
The Asus Zenfone 3 Deluxe upgrades the screen to a 5.7" AMOLED, the chipset to Snapdragon 820 and the camera to a 23MP Sony IMX318 with 4-axis OIS and 4K video.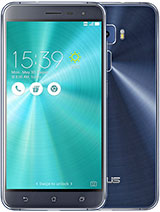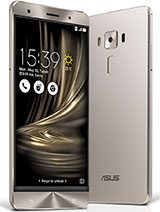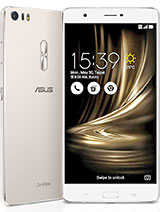 Asus Zenfone 3 ZE552KL • Asus Zenfone 3 Deluxe ZS570KL • Asus Zenfone 3 Ultra ZU680KL
A juggernaut rounds off the trio, the Asus Zenfone 3 Ultra has a massive 6.8" screen (1080p). It keeps the 23MP camera from the Deluxe but uses the mid-range chipset of the small Zenfone 3. The 4,600mAh battery will run for ages.
Prices start at $249 for the ZenFone 3, $499 for the ZenFone 3 Deluxe, and $479 for the ZenFone 3 Ultra.
Sony
The rumors that Sony will only make Xperia X phones from now were proven in the best way - a new entry-level phone, the Sony Xperia E5. It has been a while before Sony touched this segment, focusing on flagships and the mid-range instead.
This Xperia XA-lookalike has a 5" 720p screen, a MediaTek chipset (quad-core, 1.5GB RAM), a 13MP camera plus 5MP selfie cam, both have LED flash. It's a dual-SIM phone that promises up to two days of use from its 2,700mAh battery.
The Sony Xperia E5 is coming soon for €200.
ZUK
The Lenovo sub-brand launched the Z2 Pro a while back, now we get the base version. The ZUK Z2 is smaller than the original with its 5" 1080p screen, but it brings a modern, powerful Snapdragon 820 chipset with 4GB of RAM and an impressively big 3,500mAh battery (not bad for a 5-incher, huh?).
The main camera is a 13MP Samsung ISOCELL with 4K video and 960fps slow-mo and the selfie camera is an 8MP shooter with large pixels.
The ZUK Z2 is launching in China next week for CNY 1,800 ($275/€245).
Jolla
Yes, Jolla. The spiritual successor of Nokia's Linux efforts has had a rocky ride, riddled with financial issues. It's still going though and as a token of appreciation for its community, it's making 1,000 Jolla C phones available to members of the Sailfish Community Device Program.
Related
upset for no more low end sony on the market. not so many choice campare with samsung . but still prefer sony for browsing or surfing for long time. own many phone before than lots of people like me.
the problems is that medatek xperia price is same as they use on previous xperia using snapdragon which mean sony mobile really want more profit while making cheaper devices.
Another run of the mill device by Sony.
Popular articles
Popular devices
Electric Vehicles