Nexus 5 specs get revealed by Wind Mobile in Canada
28 October, 2013

The latest LG Nexus 5 leak comes from Canada. The specs of the yet to be announced smartphone got revealed in a pre-registration page for the Canadian wireless carrier Wind Mobile.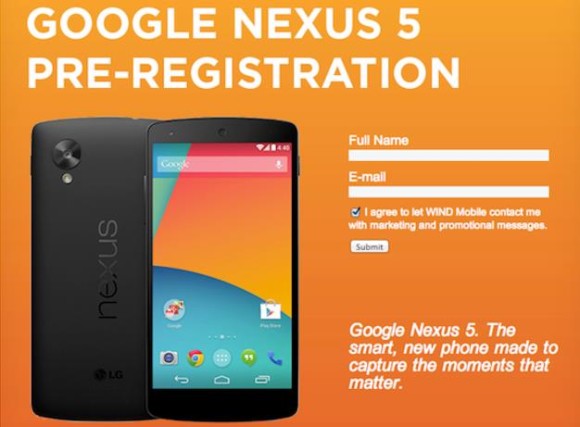 The sign-up page has subsequently been taken down. It revealed the full specs of the Nexus 5, save for the capacity of its battery (it is rumored to be a 2,300mAh unit). You can see them below.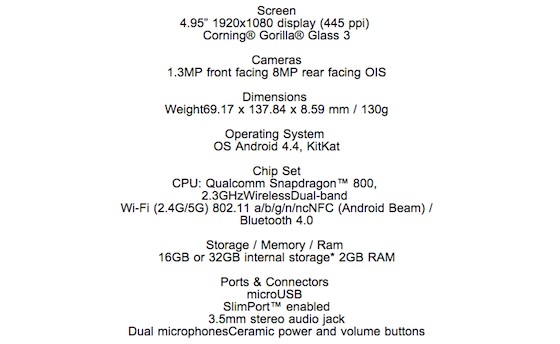 With the Nexus 5 continuing to cement its reputation as one of the most leaked smartphones in the industry, all we're left with is for Google to take the wraps off the device. Hopefully, the wait will be over soon.
Related
Nexus 5 = G2 with pure Android without great battery, a would prefer even more a G2 GPE
you do realize phone size is a personal preference. Based on hand size, and what you use if for. So saying their doing the wrong thing is just stupid.
Wind is like gonna charge a stupid amount for a 2-3 year contract for this phone, its rediculous