Nexus 5X (SIM-free) drops to £170 in the UK
Peter, 12 July, 2016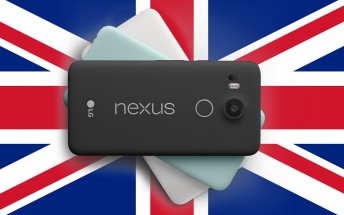 The OnePlus 3 got pricier in the UK yesterday, but today Brits get a great deal on the Nexus 5X by LG - £170 for Carphone Warehouse. It's available in Black, Ice Blue and White.
That's for the 16GB version (remember: no microSD slot on the 5X), the 32GB option is £230. Still, that's what Amazon is asking for the 16GB model, so it's still a deal.
You can also check Argos, it offers the Black 16GB Nexus 5X for £180.
Thanks for sending this in, Abz!
Related
Price update: Even cheaper if you buy on EE network, it's £149.99 + £10 air time so you can have it for £160 with £10 EE air time. If you have o2 pay as you go sim and if you are due for o2 pay as you go upgrade its on £...
The only downside is lack of microsd slot.
this phone is available at argos for this price for almost a month now so well done gsmarena for delivering news in a timely maner lol