HTC Nexus Sailfish leaks in new images
Himanshu, 15 August, 2016
We already know that HTC is making two Nexus phones this year, internally code-named Marlin and Sailfish. Both are said to be similar in design, except for screen size, and we've already seen a mockup image revealing how they might look.
Now, new images of the Nexus Sailfish have leaked online, showing off the device's front, back, as well as sides.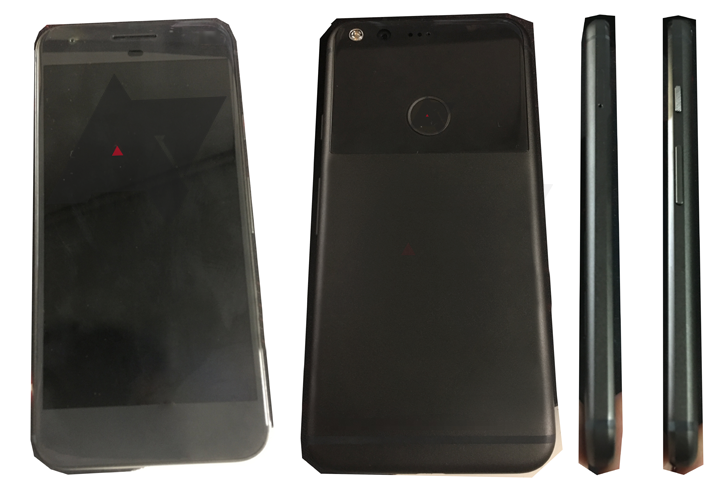 A quick comparison reveals that the design is broadly in-line with what we've already seen. Aside from the above shown images, another image of the handset has been spotted on Twitter, showing it from a different angle and suggesting that the device's back will be covered by a glass panel.
The 2016 HTC Nexus looks like a cross between the Nexus 4 & iPhone with glass and fingerprint scanner on the back. pic.twitter.com/7pm9fhszki

— nexus (@usbfl) August 14, 2016
To refresh, rumors so far have suggested a 5-inch 1080p display and a 2,770mAh battery for the Sailfish, and a 5.5-inch QHD display and a 3,450mAh battery for the Marlin. Rest of the specs are said to be same, including SD820 or 821/823 SoC, 4GB RAM and 32 or 128GB storage, 12MP/8MP camera combo, a USB Type-C port, and a fingerprint scanner on the back.
Related
LOL they would've put in 2769 just to stay competitive.
Yeah...that is butt ugly phone. Good luck on the sales if its priced $600+
It's ugly!!! Hope this is just a prototype and not the final design. It kind of looks like Nexus 4