Nintendo issues fix for Nintendo Switch Joy-Con signal problems
Enrique, 23 March 2017
If you haven't heard, several early Nintendo Switch adopters have been having issues with connectivity of the left Joy-Con controller while the right side had no apparent issues. During this time, enthusiasts have been performing a DIY repair that involved opening the Joy-Con and adding wire to the Bluetooth antenna, improving connectivity and eliminating the issue for the most part.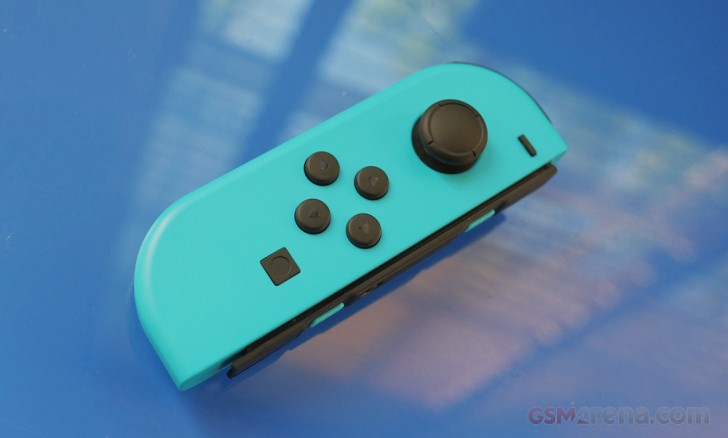 Left-hand Joy-Con
Further investigation of the connectivity problem has led Nintendo to issue a fix. Unfortunately, for those of you expecting it to be addressed in a firmware update: this is a hardware issue. Thankfully, Nintendo will be repairing Joy-Cons for those of you experiencing the "left Joy-Con desync issue".
CNET has documented a Joy-Con with before-and-after photos of Nintendo's repair, which turns out to be a really simple fix. An antenna shield is needed right where the Bluetooth signal is emitted from, lack of this shield was causing the Joy-Con to be more susceptible to radio interference. You can refer to the little black foam square on the repaired image.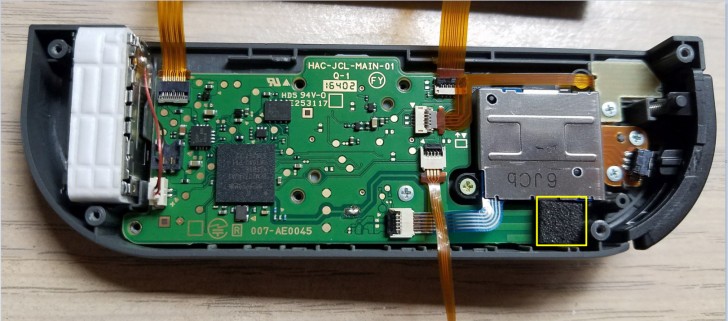 Source: CNET
Nintendo was offering folks really quick repairs for the left Joy-Con with next-day shipping in both directions. However, since, more of you will contact Nintendo for the same issue, Nintendo will offer the free repair with up to a one-week turnaround time.
Nintendo officially said the problem was a "manufacturing variance" that affected a batch of units. If you're interested in the grimy details of the investigation, head to the "Source" link below.
Related
Anonymous
26 Mar 2017
Tr3
They tested many and never came across the issue. In fact, the percentage is actually very small, and upon checking, its merely a bit of interference, easily remedied by a piece of foam. The new controllers do not have this issue, and also do not hav...
Classic response from a certain company: you're holding it wrong!
AnonD-634681
23 Mar 2017
3DR
when its a batch issue they usually slip through unchecked, you think they'd test at least one per batch though, probably don't have items producing radio signals in their testing rooms too
Popular articles
Popular devices
Electric Vehicles