Nokia 3 review: Un-Finnished Business
Un-Finnished Business
GSMArena Team, 30 June 2017.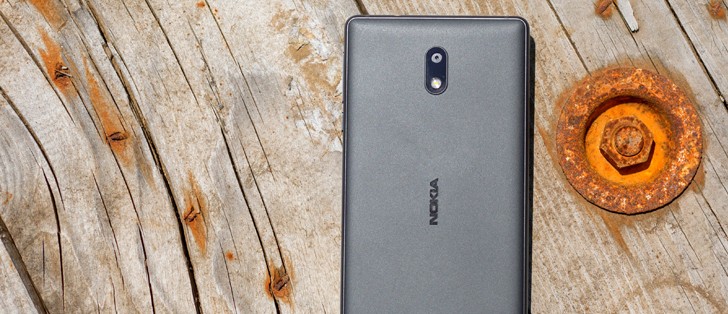 Camera
A solid camera reputation has accompanied the Nokia brand for the better part of its existence. During its time behind the wheel, Microsoft mostly remained true to the tradition, putting out some impressive mobile shooters. However, it is important to note that the camera focus has mostly been limited to high-end flagship models throughout the years, with only little bits and pieces of innovation trickling down the rest of the the lineup.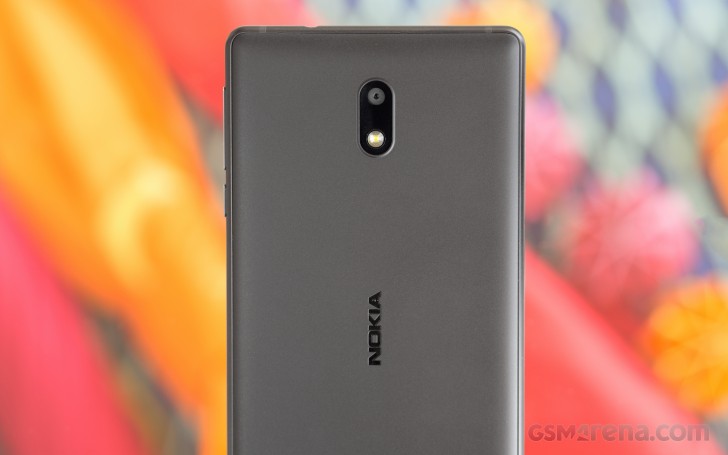 Keeping that in mind, the Nokia 3 delivers a camera setup, pretty adequate and suited for its price point. There is also a little twist - it has a pair of 8 MP, f/2.0, 1.12 um pixel size snappers at its disposal. Before you get too excited, no, it's not a dual-camera setup, but rather an attempt at an impressive selfie experience. At least on paper, that is. But, more on that later.
First, let's take a look at the Camera app. It is the same custom deal we saw on the Nokia 6 - simple in some ways, but also potentially confusing and overcrowded if misused. In the main view, you get a shutter release on the bottom, a switch to video mode next to it (so the viewfinder changes to 16:9), and a shortcut to the gallery on the other side. A tiny mode selector next to the shutter release gives you the option to choose regular photo, panorama, or 'beautify' mode.
On the opposite end of the viewfinder there are switches for flash mode (on/off/auto), HDR (on/off), self timer (off/3s/10s), and front/rear camera toggle. No HDR auto here, like the Nokia 6 had. There's a hamburger button too, for access to settings.
In there, you'll find handy features like a level and a compass, a guidelines overlay (rule of thirds) plus a watermarking tool. Who'd have thought that under Capture settings, a Manual mode would be hiding? 'Manual' might be a bit of an overstatement, though - there's exposure compensation (-2/+2EV in full stop increments), white balance presets, a one-of-a-kind focus selector (auto/infinity/macro), and a metering mode selector.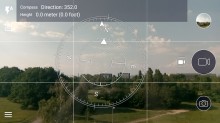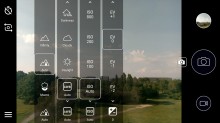 Level, compass and thirds • Manual mode
The settings menu has a few other options hidden away, some definitely more useful than others. If you really go overboard and enable everything, then go into Manual mode, the UI can frankly get way too busy.
We noticed an automatic scene detection option under capture settings and immediately jumped on it, hoping it might be something along the lines of Sony's excellent Superior Auto mode. It's kind of similar in the way a shovel is similar to a digger - it can potentially get the same job done, only with a lot more manual labor involved. Toggling it on simply results in toast notifications, popping up from time to time, informing the user a certain scene might benefit from HDR mode. You still have to go in and enable it yourself.
Image quality on the Nokia 3 isn't all that great. In fact, it is kind of disappointing. To its credit, detail is about on par with what you can expect from an 8MP sensor. Other than that, however, there are mostly negative qualities to note. Corner softness is a constant issue and so is noise, especially in more uniform, single-color areas.
However, the biggest beef we have with the Nokia 3 is its inconsistency. Autofocus often misses and is stubborn about refocusing. Exposure controls are very sensitive, especially when using spot metering. Most shots came out either very under or overexposed when we tried to apply any correction with a tap on the viewfinder. You are definitely better off just pointing and shooting, hoping for the best.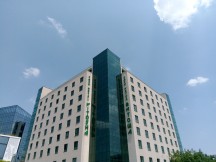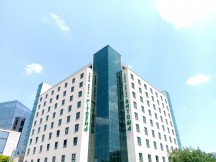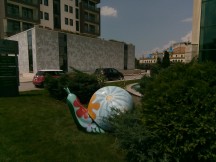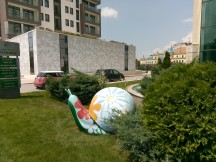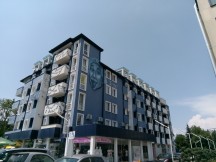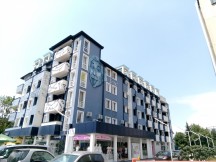 Very sensitive and inconsistent exposure control
HDR has its own set of issues as well. To its credit, it did manage to save a lot more detail in grass and foliage, even making some signs legible, where auto mode simply failed. However, that comes at the expense of a lot of oversharpening, hence an increase in noise as well.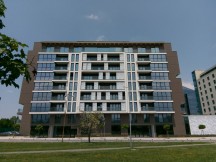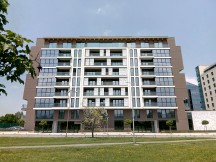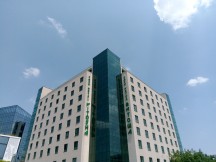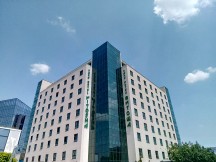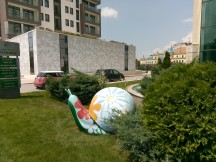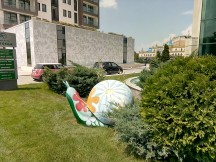 HDR Off • HDR On • HDR Off • HDR On • HDR Off • HDR On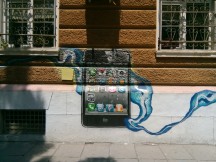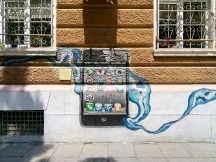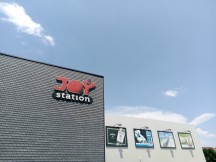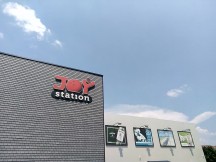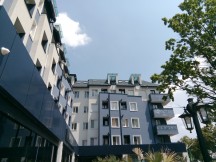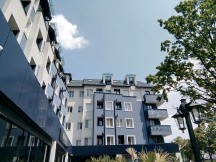 HDR Off • HDR On • HDR Off • HDR On • HDR Off • HDR On
Still, if we were forced to choose one bad scenario over the other, we would probably go for HDR and live with the sluggish capture times, among other things.
If you are interested in some additional pixel-level evaluation, our photo compare tool and extensive database of sample shots has you covered.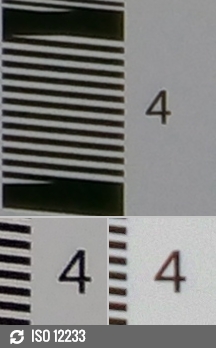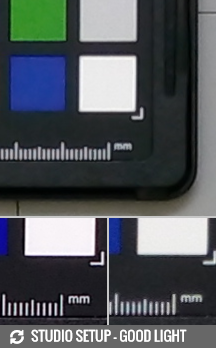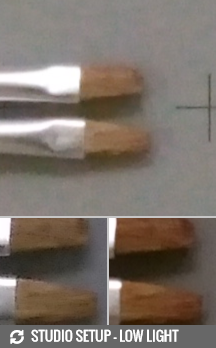 Nokia 3 in our photo compare tool
The Nokia 3 puts together surprisingly decent panoramas. There isn't a lot of resolution, but detail is about on par with stills and there are no noticeable stitching artifacts.
An 8 MP, f/2.0, 1.12 um pixel size selfie camera, complete with autofocus sure sounds like a great selfie experience in the making. However, these specs don't exactly shine through in the final results. Just like the main camera, the front-facing one has some autofocus issues. Face detection seems to work fine, be it fails in forcing the camera itself to refocus properly. This seems to be less of an issue outside in good lighting conditions, where detail is plenty by selfie standards.
Dimming the lights a little leads to even more inconsistent focus. Overall, the Nokia 3 seems to favor a full arms length of distance for best selfie results.
The Beauty mode is really over the top and should probably be avoided. There are no intensity settings either.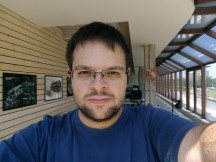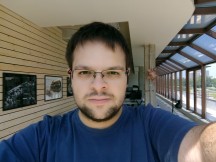 Beauty mode Off • Beauty mode On
Video capture is another sore point on the Nokia 3. It is only limited to 720p capture at 30fps. The finger is pointed squarely at the MT6737 on this one. To make things worse, the frame rate isn't exactly consistent either. Our low-light video compare samples came out with a frame rate of about 18 fps.
There is also the issue of the antiquated 3GP format the Nokia 3 uses. Other than that, video gets encoded in a pretty standard MPEG-4 stream with a bitrate of about 12 Mbps, along with stereo, 48 KHz AAC audio.
Here is a YouTube sample video for you to check out.
We have an untouched sample as well (10s ~ 12MB). Speaking of which, we also have a short clip of the only special video mode the Nokia 3 has. It's a timelapse feature, of sorts, that can go at a pace of either 2x or 3x. You can see it at maximum speed here (10s ~ 12MB).
And last, but not least, here's a link to our video compare tool. We realize it's only 720p, but there are still plenty of devices from out database to compare it with.
I agree about the camera, below standards even after considering the price range. On the other hand, really sturdy phone, It even survived falling twice in the toilet.
My phone is mostly unreachable although I hardly put it off.
Been 2 years now, not bad at all.