Nokia 5.1 Plus review
GSMArena team, 8 Oct 2018.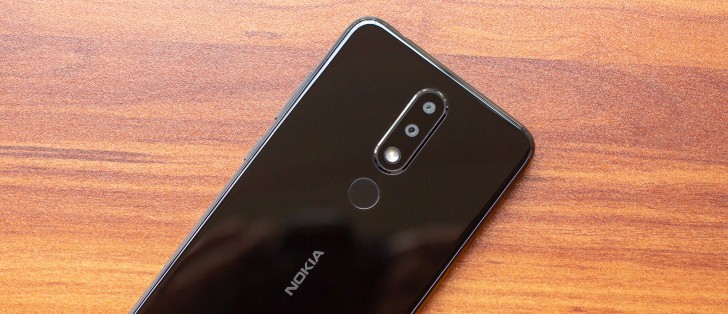 Design
The Nokia 5.1 Plus looks nearly identical to the Nokia 6.1 Plus. However, don't let the name or the price fool you, because the Nokia 5.1 Plus is the larger of the two phones.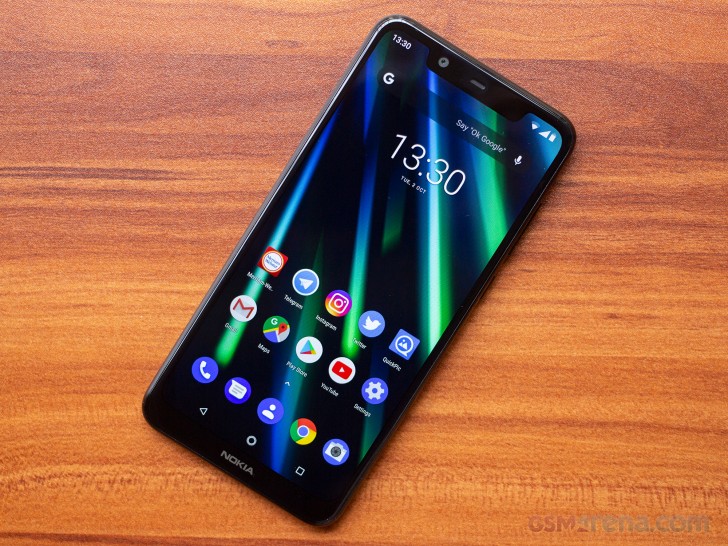 From the front, the Nokia 5.1 Plus looks like a modern 2018 smartphone, with its thin bezels and a rather large notch up top. The notch design is curious; it's actually bigger than the one on the Nokia 6.1 Plus but there's no good reason for it. The camera and all the sensors sit on the left side of the earpiece and the area to the right of the earpiece is completely blank. The notch is at least twice as wide as it needs to be, and that means you just get less space for your notifications.
There is also a small "chin" at the bottom below the display, which isn't particularly big or bothersome but apparently, it's big enough for Nokia to want to put its logo there and spoil the clean look of the front. We get it; it's a Nokia phone; you don't need a constant reminder of that.
The front glass is scratch resistant, but Nokia won't confirm the manufacturer. The glass has a 2.5D curve and flows near seamlessly into the side frame.
The frame around the phone is made out of aluminum. Nokia has painted the metal and given it a high gloss polish, which brings back memories of the Jet black iPhone 7. The material isn't especially grippy, however, so it's best to exercise caution while handling the phone.
The back of the phone is made out of the same glass as the front. Near the top is the camera housing made out of aluminum and covered by scratch-resistant glass although the flash has its own lens to avoid refraction. The back is a fingerprint magnet, but both the main glass and the camera glass have an oleophobic coating, so they are easy to clean.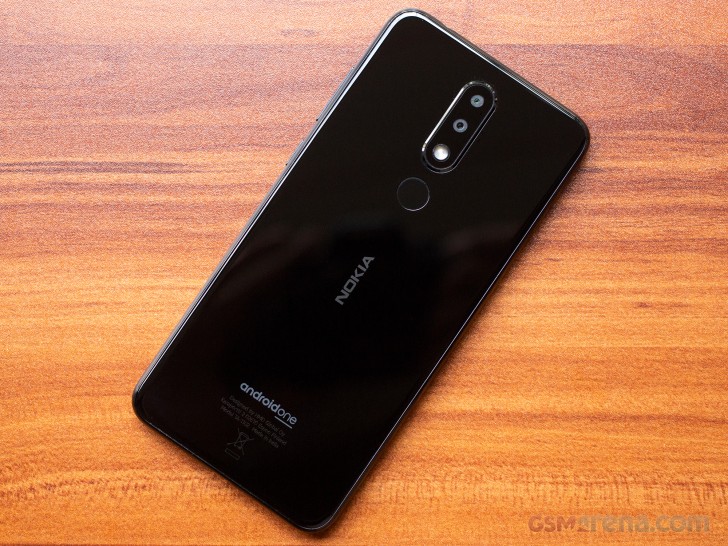 The fingerprint sensor is located below the camera. It's unusually flush, but because it's located exactly where you'd expect it, you can confidently plant your finger on it without looking and get it right nine out of ten times. The fingerprint sensor is also extremely fast and accurate.
In terms of build quality, the phone feels nicely put together and premium in hand. It doesn't have any kind of ingress protection, but that is to be expected at this price point.
The phone also looks really nice. The only bit of eyesore is the Nokia logo put on the front and for some perhaps even the notch. But otherwise, this phone looks a lot more expensive than it is.
Maybe you charge play will affect the charging interface will damage it replace it
Did you buy second hand or used or reburnish or new set I'm buyers new set no problem
I like the phone it give no hiccups and it doesn't freezes it lookand is better than the price