Nokia 5 and Nokia 3310 (2017) camera samples
George, 28 February 2017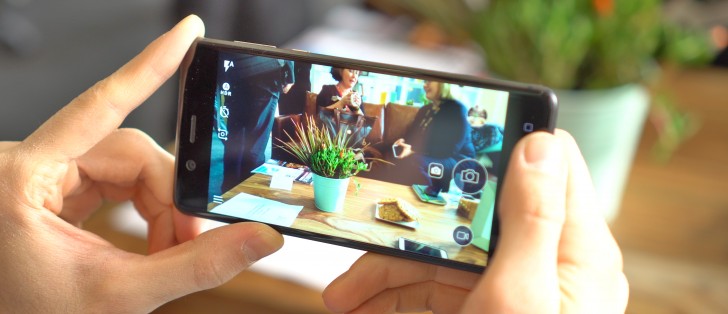 The long-awaited Nokia Android smartphones are here and we got to spend some time with the Nokia 6, 5, and 3 at MWC. We also handled the new Nokia 3310, and you bet it sent us on a trip down memory lane.
Firmly grounded in reality as we are, though, we proceeded to take a few samples with its magnificent camera - the 3310 (2017) has a lone 2MP shooter on its back. That gives you 1,600x1,200px images - sure would have looked great on the original 3310's specsheet, but even today its plenty for a feature phone. Check out a couple of samples.
The Nokia 5 is noticeably better-equipped. It's packing a 13MP primary camera and an additional 8MP front-facing one for selfies. You may notice here that our samples aren't full-res - being in a constant state of hurry we overlooked the fact that the camera is set to 16:9 when the native aspect is 4:3. Oh, well. That shouldn't affect per-pixel detail in any way, obviously, so feel free to pixel-peep.
Related
hope the camera module in the Nokia 5 is not the same as in the Nokia 6, cos the photos from the 5 look really bad, and if the 6 has the same it'll be really disappointing cos of where Nokia came from with their Carl Zeiss, high end camera modules in...
Nokia already have a great imaging technology team and a great sensor made of graphene,but sadly they're not using it their phones..
230? I love 3310 but 230's design and specs are way better than 3310, and by the way, 3310 has a lower pricetag compared to 230
Popular articles
Popular devices
Electric Vehicles