Nokia 8 Sirocco, 7 Plus, and 8110 4G hands-on review
GSMArena team, 25 February 2018.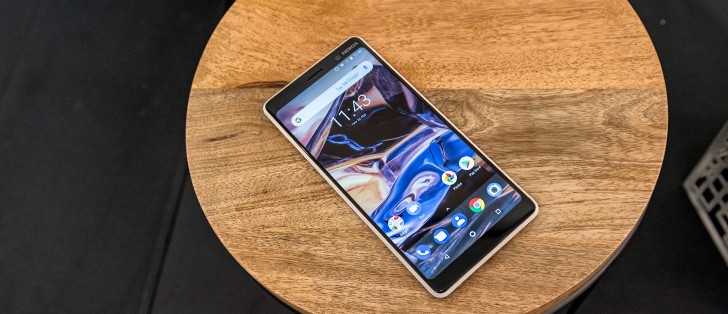 Nokia 1 hands-on
Nokia finally filled the missing 1 spot in its line of smartphones with its first Android Oreo (Go Edition) smartphone. The Nokia 1 is a plain plastic phone with modest specs and an even more modest price tag of $85.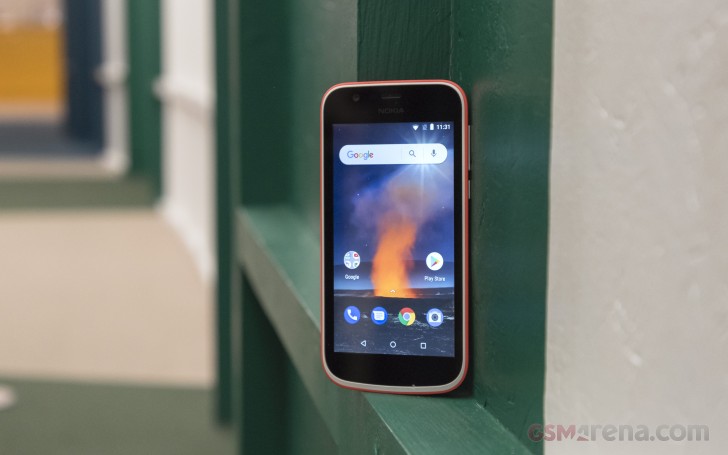 The Nokia 1 is powered by a modest MediaTek MT6737M chipset with a quad-core CPU clocked at 1.1GHz. There's a lowly 1GB of RAM and 8GB of built-in storage, which can be expanded through the microSD slot.
Those specs don't sound impressive, but thanks to Android Go Edition, they're all the Nokia 1 needs to push along comfortably. You get full access to the Google Play store but the preinstalled apps are Go Edition, meaning they're developed for lower-powered hardware with just 1GB of RAM. We didn't notice any lag when playing around with the Nokia 1.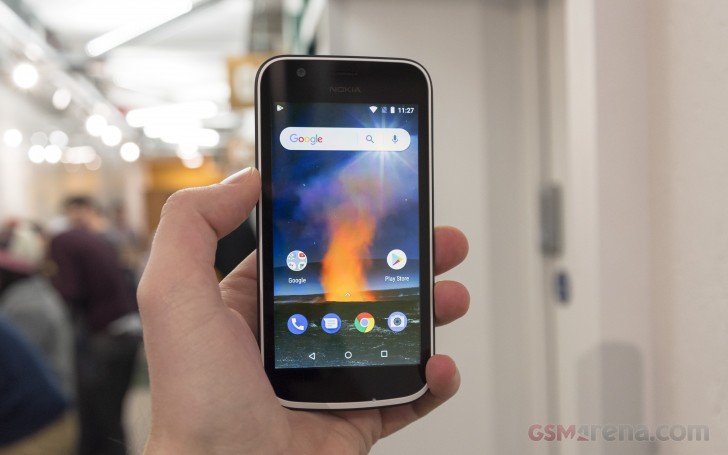 The display is a 4.5-incher of 845x480px resolution and it's fine. It's a bit low on contrast but at this price you're getting more than you paid for.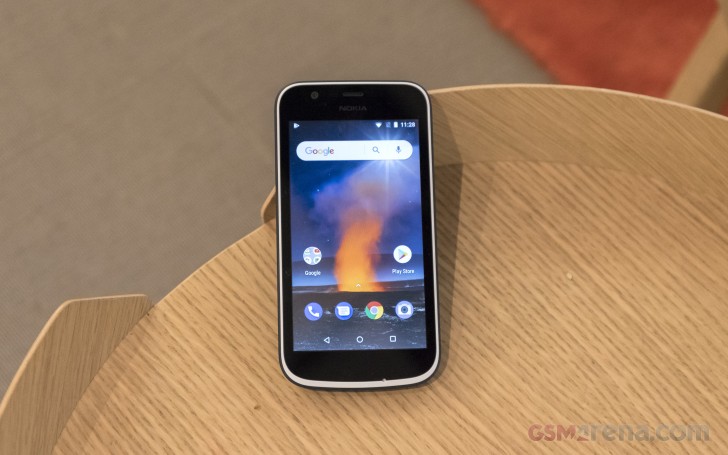 The back is plain looking on the Blue model, although the white accent around the back camera module helps to brighten it up a bit.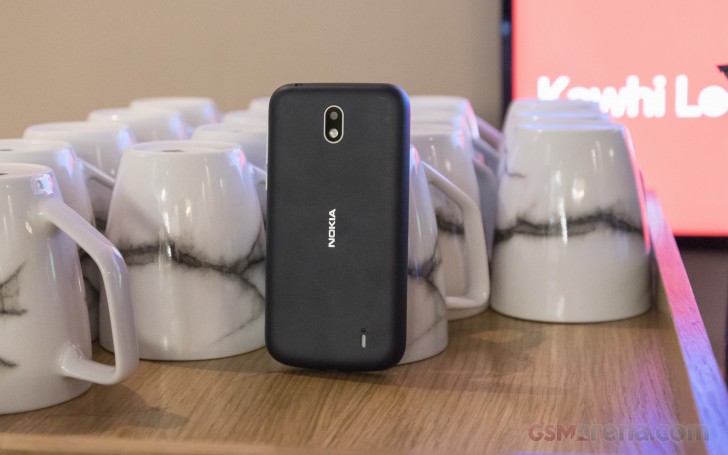 The Dark Red Nokia 1 is completely different, though. It's brighter and looks much more fun. It also looks more orange than red, but that's quite fine.
If you want to change the look of the Nokia 1 you can thanks to Nokia Xpress-on covers. Remember those? Nokia is bringing them back for the Nokia 1 and you'll get a choice of more than the Blue and Red.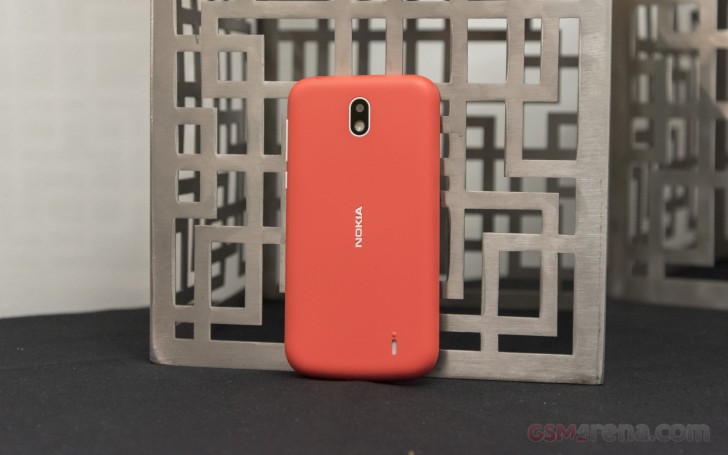 The Nokia 1 sits comfortably in the hand thanks to three factors - it's made from grippy matte plastic, it's a light and compact device, and it's slightly curved from top to the bottom.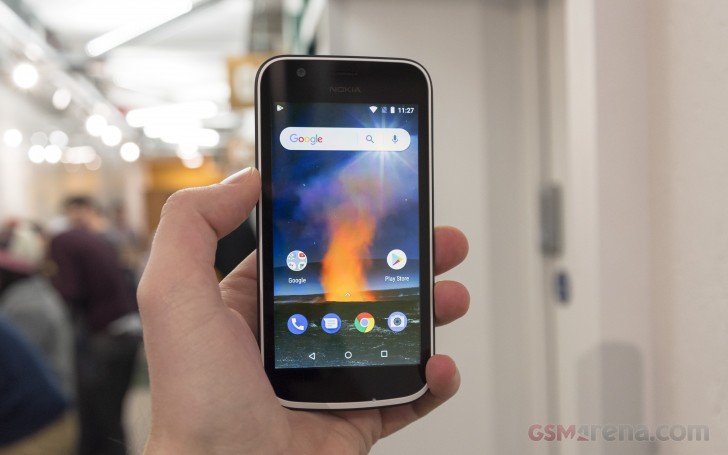 The Nokia 1 packs two cameras - a 5MP unit on the back and a 2MP selfie shooter on the front. Both of them are fixed focus, but at this price we really can't complain.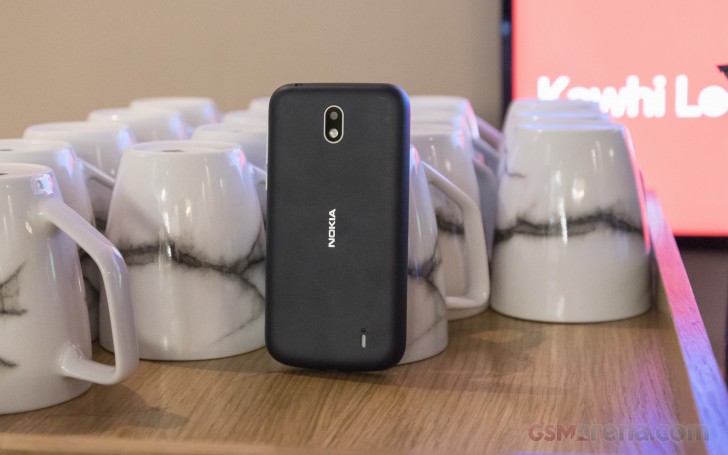 The Nokia 1 will go on sale in April.
Nokia 8110 4G hands-on
Okay, we finally get to the Nokia 8110 4G - Nokia's latest addition to its self-proclaimed Originals family, which premiered with the reimagined Nokia 3310. It's a curved slider feature phone built on the same platform as the Nokia 3310 4G from last year.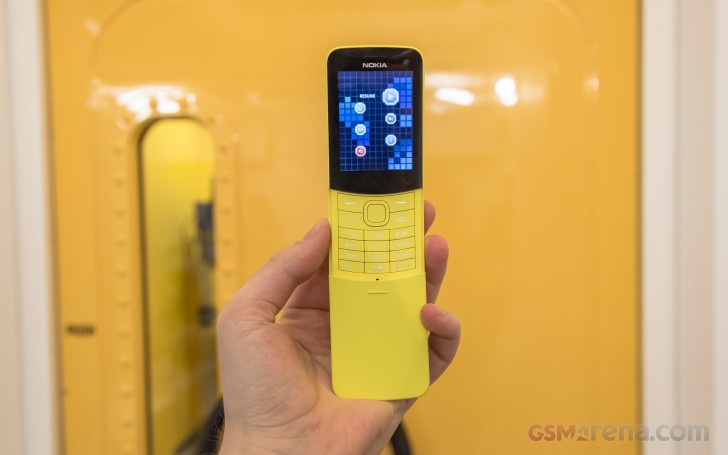 The Nokia 8110 4G has a single 2MP camera on the back, a 2.4-inch QVGA display, 4GB of onboard storage and a 1500mAh battery.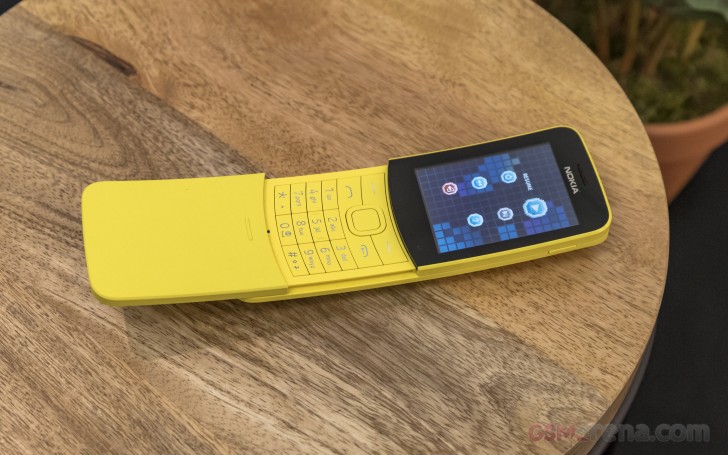 The 8110 4G is a reimagining of the Nokia 8110 slider from 22 years ago and like it, it has a slide down keyboard cover.
You can answer and end calls by sliding the cover up and down. We found it quite pleasant and addicting.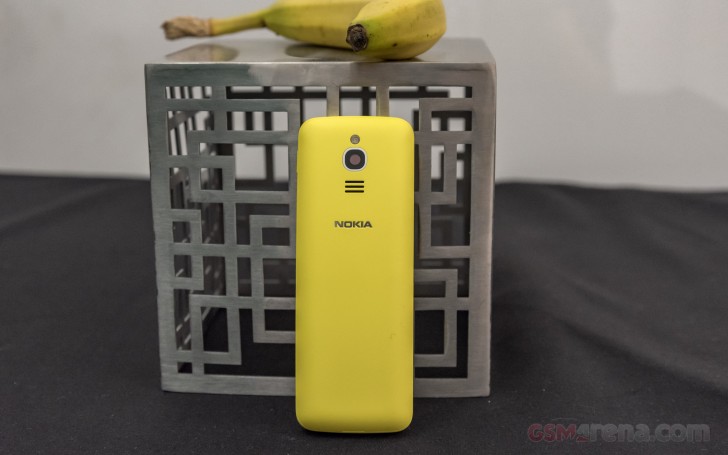 The Nokia 8110 4G is curved, which makes it more comfortable for calls. But coupled with the flashy yellow exterior it just looks like a banana, which was Nokia's intention all along, given that the yellow color is called Banana Yellow.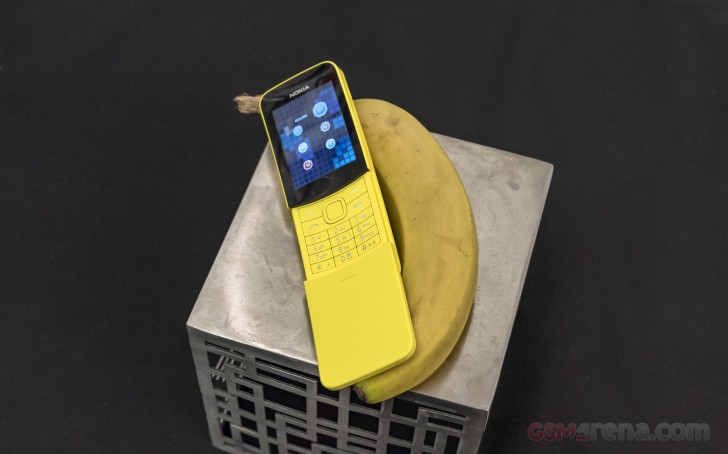 If you're not into the yellow color there is another option - Traditional Black.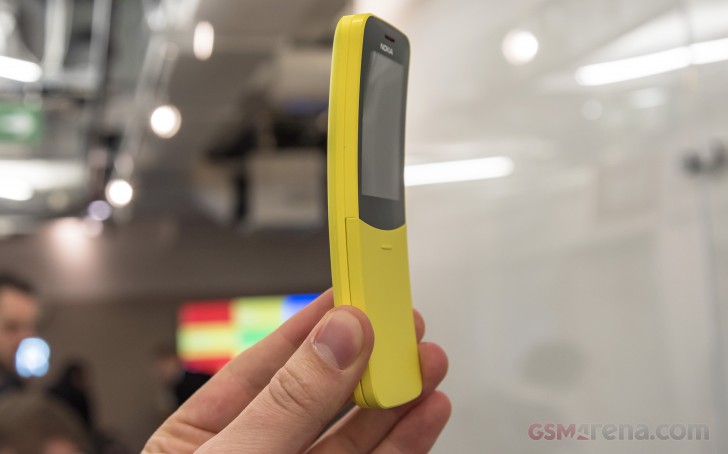 The Nokia 8110 4G has all the connectivity options you'll need - LTE, Wi-Fi, Bluetooth as well as GPS and a 3.5mm headphone jack, which you can use to listen to the built-in FM Radio.
The Nokia 8110 4G will be available from May at a price of €79.
Anonymous
30 Jun 2018
rn%
It's it confirmed that we can sync Google contacts between Android phones and Nokia 8810 phone.
Chandra psd Limbu
18 Apr 2018
YPe
Very nice model
Is there a matte finish on the back of the 6 2018?