Nokia 8 gets a poor DxOMark score
Vlad, 11 January 2018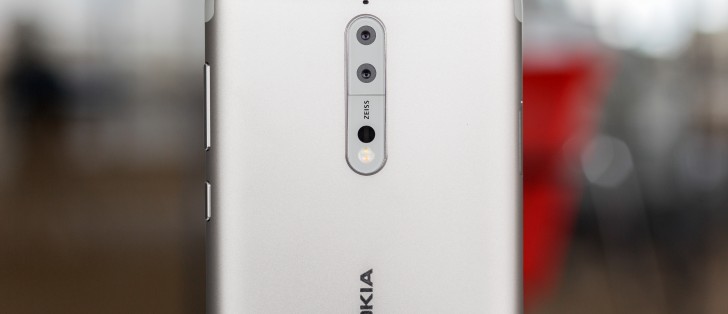 While we wait for the oft-rumored Nokia 9 to be announced, HMD Global's current flagship smartphone has been put through the DxOMark testing procedures. The end result is anything but impressive, especially given the Zeiss name on the back of the phone.
While the Leica-branded camera in Huawei's Mate 10 Pro has tied it with the iPhone X in second place among the DxOMark charts, the Zeiss-infused snapper in the Nokia 8 fares much worse, with a score of 68. The top dog is still Google's Pixel 2 with 98 (keep in mind however that these scores aren't out of 100 - in time it's very possible that some smartphones will go over that, to infinity and beyond perhaps).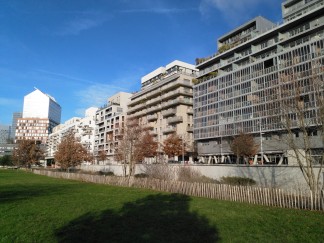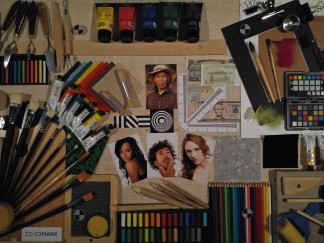 Camera samples: bright light (left), 5 Lux low-light (right)
The Nokia 8 sits right below the Lava Z25 and above the Gionee S10L. It does manage to score better than the ancient Nokia 808 PureView, which is the only other device from the Finnish company in DxOMark's charts.
The testing has revealed that the Nokia 8 produces images with good exposure, with usually accurate white balance - though sometimes there isn't enough saturation and you might notice some color shading. Dynamic range is good only when the Auto HDR mode is working, which apparently it often isn't, even in high-contrast shooting situations.
When it comes to both texture and noise, the Nokia 8 was found lagging behind other flagships. Fairly strong noise is there in areas of plain color even in bright light, and detail levels are usually low, with a lot of blurring. Unsurprisingly, detail decreases even more when indoors or in low-light scenarios, and there's a noticeable loss of sharpness too, with strong softness often visible near the edges of the frame.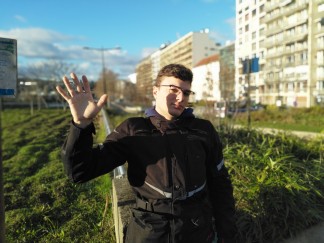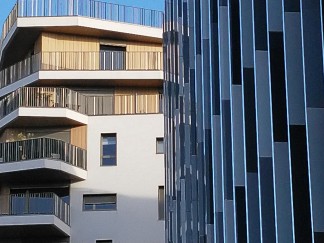 Camera samples: Portrait mode (left), 2x zoom (right)
The handset's autofocus is accurate in most conditions, but slows down in low light. Exposure and color are "decent" when using the dual-LED flash, but some portraits show red eyes. In the zooming department, since it lacks a dedicated tele-lens the Nokia 8 can't compete with devices that do have such a setup. Bokeh, on the other hand, while still not best in class, is good enough. Portrait mode subjects aren't always perfectly isolated, however.
In terms of shooting videos, the main shortcomings have to do with autofocus and stabilization. Autofocus sometimes doesn't trigger at all in low light, while the stabilization system "performs on a very similar level as the Samsung Galaxy S6 edge, a device that is now almost three years old". Additionally, the videos have narrow dynamic range, highlight clipping in high contrast scenes, and unstable exposure. Levels of detail are also low as for stills, yet on the flip side there's good target exposure and color rendering both in bright light and well-lit indoor scenes.
Related
Well, i owe this device and the camera is slow, as i was saying. But is clear to notice that here their is a software problem. Anyhow, the camera is not top of the line like lumia, but is not even close worse then crappy camera from iphone 6. Dx0 mar...
Lightning McQueen
19 Jan 2018
YUT
See, a Zeiss lens with 13mp fares worse than a 12mp Leica lens from Mate 10??? That's too false. Despite Nokia 8 has great positive reviews on almost everything, why would the camera be the worst among all??? I mean look at it, Nokia 8 camera wi...
If you think for awile mathematics have nothing to do with quality;). Apparently you never seen how a code of and app, looks like. Chaos has an order. The end product is important, not mathematics. So what do i mean? Well, simple: if the pictures are...
Popular articles
Popular devices
Electric Vehicles