Nokia 8 goes on sale in India
Himanshu, 14 October 2017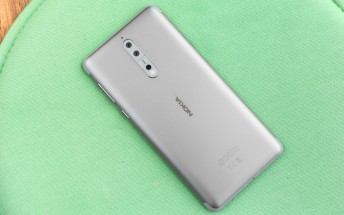 As scheduled, the Nokia 8 smartphone is now available for purchase in India. Amazon currently has the Steel variant in stock, with Tempered Blue set to arrive tomorrow. Price tag, which was already confirmed late last month, is INR 36,999 (around $572).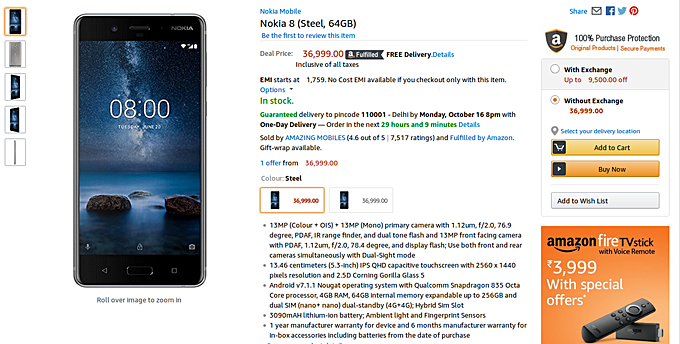 Those interested in other color options can head to the website of retailer Sangeetha Mobiles, which currently has all four colors in stock. Pricing remains the same at INR 36,999. The device comes with 4GB RAM, although a new, 6GB RAM variant has also been launched by the company in Europe.
Related
hello guys please visit my blog Latest mobiles
Thanks. I just got a Nokia 8 "Made in India' . Awesome. It's not just assembly. Precision tooling too.(Component printing)
yes it says its made in india......but actually its only assembled in india.