Nokia flagship with Snapdragon 835 lands in June in two sizes, rumor says
Vlad, 07 March 2017
Nokia has introduced two new smartphones at MWC recently, but neither of those is the flagship offering many have been hoping for. However, the brand is clearly working on a top of the line device of its own, judging by the number of leaks we've seen regarding a Nokia 8. And now we may know when to expect this to hit the market.
According to a new rumor out of China, Nokia will release its flagship smartphone in June. This will come in two different sizes (thus emulating Apple's, Samsung's, and Google's strategies), with similar (if not identical) specs. Both will be powered by Qualcomm's Snapdragon 835 chipset, and both should get either 4 or 6GB of RAM depending on which model you buy.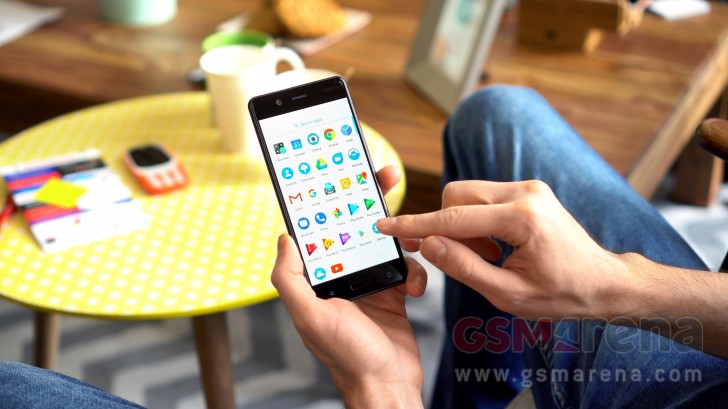 Nokia 6
As for build materials, expect to see metal unibodies. Dual rear cameras should be on the back of at least one of the handsets, even though we won't see PureView or Carl Zeiss branding on them. The former can't be used because of Microsoft, while on the latter Nokia Mobile itself tweeted that it's out of the question. Obviously this doesn't mean the cameras won't be good, but we do admit missing both of those brands in the past few years. Anyway, the new flagship Nokias should apparently have snappers with at least 23 MP resolution.
Being the top of the line models that they will be, you'd assume they'll also be quite expensive - and it turns out that's just the case. The rumors in China claim the smaller one will go for CNY 4,000 or more (that's currently $579 or €549), while the bigger one will retail for at least CNY 4,500 ($652 or €617).
Don't forget to take all of this with a grain of salt, since it's just an unconfirmed rumor for now. That said, the mentioned release timeline makes sense considering that Samsung is probably hoarding SD835 chipsets in the initial production run, which means other companies will only be able to launch products powered by that from late May to early June. This is in fact the exact release window for the Sony Xperia XZ Premium, another SD835-powered phone, and so it makes sense for the Nokia 8 (or whatever it will be called) to be out at around the same time.
Related
Finally king 👑 is back pure android no comparison to other brand name is enough Nokia .
Well if you watch some hands-on reviews / first thoughts they almost ALWAYS say how Sony have significantly cut down on their bloatware in their newest devices, and how it's close to stock now. Stop talking about old phones :)
Popular articles
Popular devices
Electric Vehicles