Nokia Lite Earbuds have 36-hour battery life, HMD announces 5G MVNO for the UK
Peter, 08 April 2021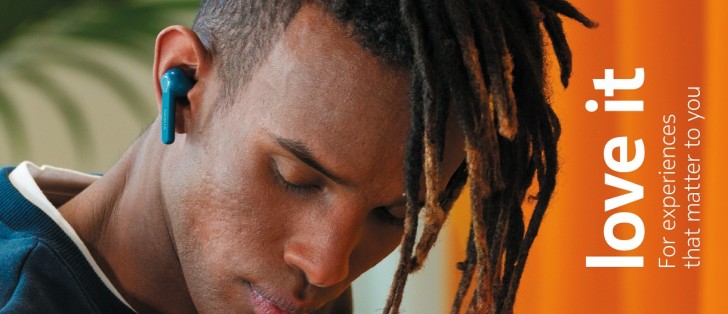 The focus today was on new phones – HMD launched no less than 6 new models – but it also had time to introduce a new TWS headset and to unveil its new service, an MVNO to complement the HMD Connect roaming service from last year.
Nokia Lite Earbuds
The Nokia Lite Earbuds is a TWS headset – here the lite refers more to the sleek, pocketable design than the price. Not that these are expensive, they will be available from mid-April at a price of €39.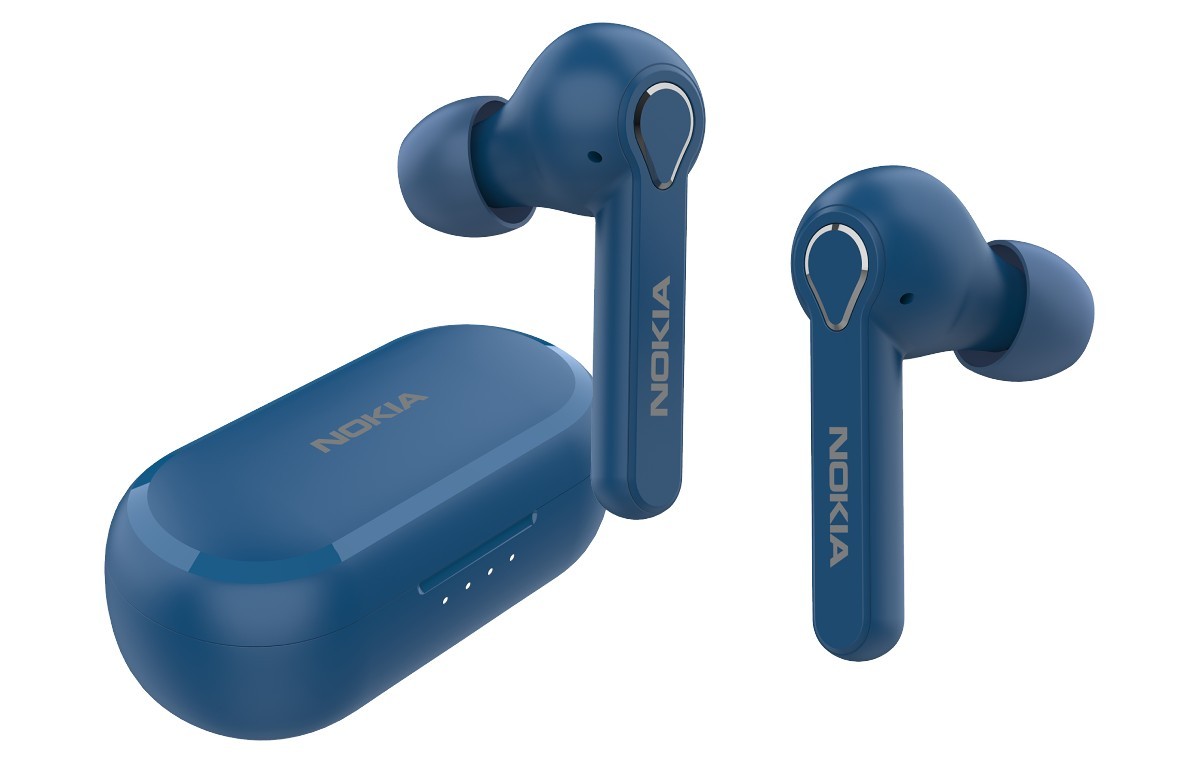 The Nokia Lite Earbuds have enough battery for 36 hours of total listening time
Each bud has enough battery lite for 6 hours of uninterrupted listening time, the case (with its 400 mAh battery) brings the total listening time up to 36 hours. When the case needs to be recharged, you can use the included USB-C cable.
You'd think that the Nokia Power Earbuds Lite (€70) would have the better battery life, but the Lite Earbuds actually beat them on both counts (5 hours for the buds, 35 hours total). That said, the case of the Power Lite buds is actually slightly smaller.
Anyway, the Nokia Lite Earbuds has a 6 mm driver that covers the 20 Hz to 20 kHz range. They have Bluetooth 5.0 connectivity and can be used one at a time.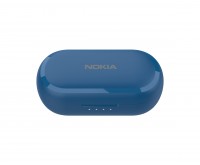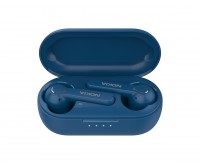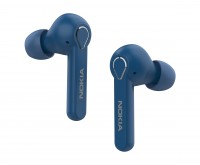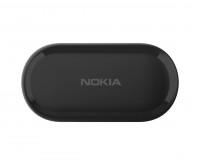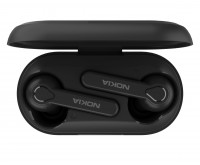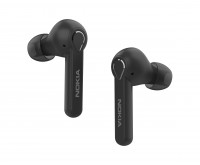 Nokia Lite Earbuds in Polar Sea and Charcoal
The retail package includes three pairs of tips (S, M and L sizes), so you can pick the ones that are comfortable. The buds themselves will be offered in Polar Sea and Charcoal.
HMD Mobile MVNO
Last year HMD launched a global roaming service (covering 120 countries), that was HMD Connect. That's great when traveling, but less useful when at home – this is where HMD Mobile comes in.
It is an MVNO, a "mobile virtual network operator", meaning that your phone will actually connect to cells of another carrier. In this case, the service launches in the UK in a partnership with Britain's leading 5G carrier (presumably, this means EE).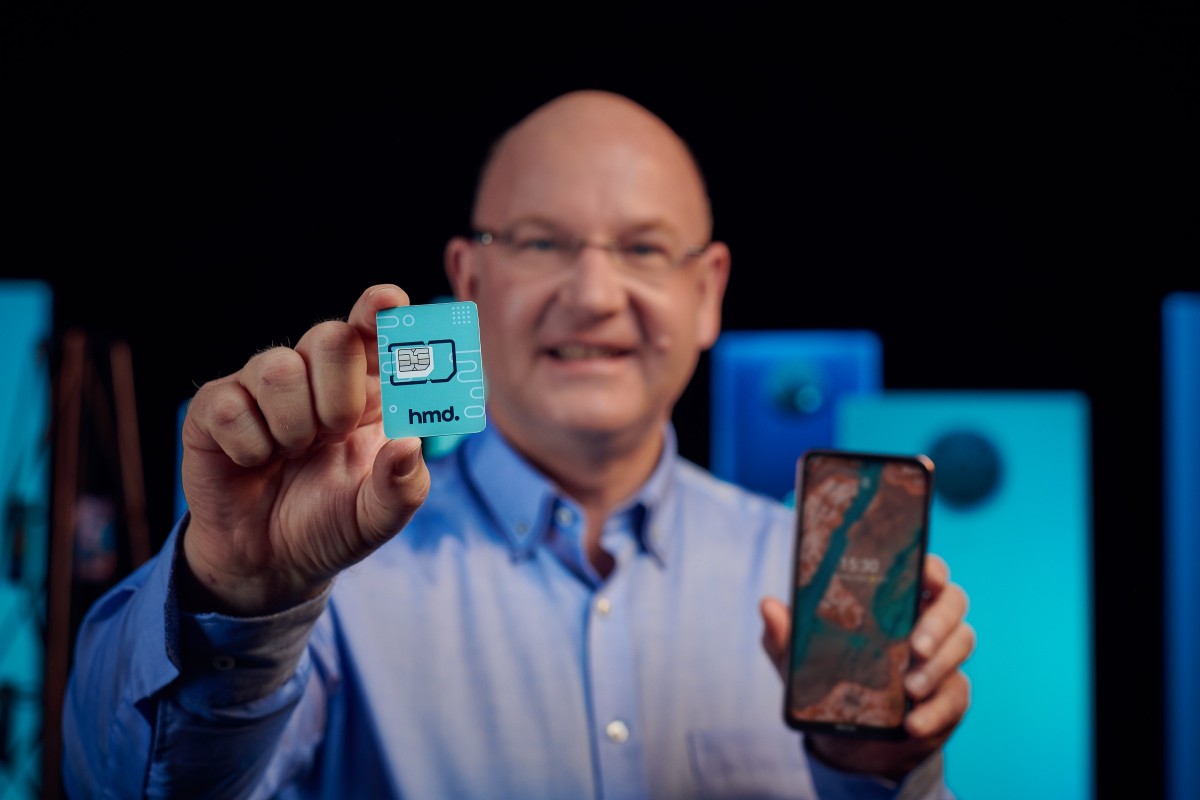 HMD is launching a 5G MVNO in the UK later this month (a global rollout is on the drawing board)
This MVNO network will go live later this month (in the UK, at least) and will handle everything – voice, text and data (HMD Connect was data-only). A global rollout is in the planning stages.
HMD is leaning into the direct to consumer business that sells through Nokia.com. This means you can pick up a phone and add in an HMD Mobile SIM card and have them delivered to your home.
Related
Anonymous
10 Apr 2021
0p1
The HMD MVNO is offering unlimited calls to EU mobiles and landlines, when in the UK and roaming in the EU. This is a unique selling proposition, and no other UK network or MVNO currently offers this.
Depends where you go, Tesco Mobile do Home from Home which they've said won't change with Brexit
Anonymous
09 Apr 2021
m%V
Not before brexit...
Popular articles
Popular devices
Electric Vehicles