Nokia N96 starts shipping in the US with some $900 per hour
04 Nov, 2008
The US version of the Nokia N96 is now available through various unsubzidized channels in the United States, including the Nokia Flagship stores in New York and Chicago. You can get yourself one even online by visiting Nokia USA website or other independent e-tailers.
The US version of the Nokia N96 has support for the American 3G bands (850 and 1900 MHz) and will retail for around 900 US dollars and, cough, an arm and a leg, cough!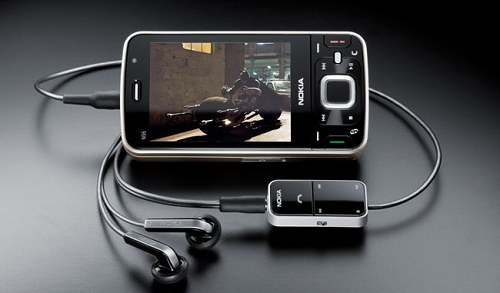 Ridiculously overpriced, the latest and greatest of Nokia N-series smartphones can be yours for a nice pile of cash. Nevertheless, we are sure that the dull all-black oh-so-N81 design will make it worth it. If it doesn't you can at least rest easier when you know you have got yourself last year's technology in this year's makeup at the price of almost two equally capable smartphones.
This baby has a long specs list that sounded so sweet half a year ago, but if you still dig its fancy kickstand, you can check its specs here, while our totally biased review is over here.
Related
looking at old news is funny. Kickstand and totally biased review? Hilarious... :)
nokia n96 , the price dropped pretty fast when it came out.
sniper_supra
14 Nov 2008
w0Q
Very funny price really. Coz, Xperia, a real smartphone, costs $800 compared to this pile of sh*t. Nokia fans, I warn ya - stick to you 95's.
Popular articles
Popular devices
Electric Vehicles