nubia Watch review
Michail, 01 November 2020
What started out as just a concept device with the nubia Alpha turned into the perfectly viable nubia Watch. Is it a wearable phone as nubia puts it or is it just an oversized smartwatch? Well, it's more of an in-between. It can do smartphone-independent voice calls and it's not exactly a proper smartwatch so you can't have third-party apps. Huge screen aside it's closer in functionality to a smart band than a phone. But it is a design marvel above all else.
There are different takes on what it resembles with some calling it an electronic tag bracelet (ankle monitor) while other interpretations include a Ben 10 Omnitrix, Daniel Craig's bracelet from Cowboys & Aliens or something you'd see on the wrist of Tony Stark.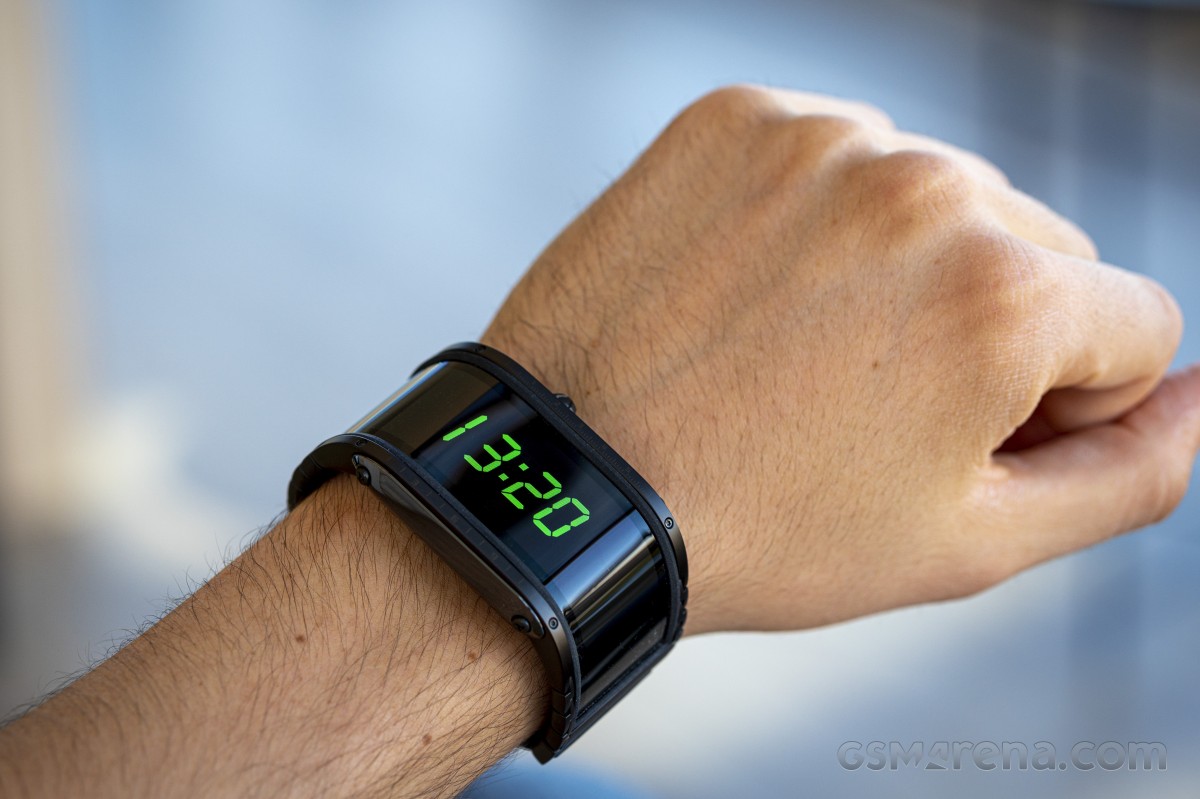 Point is, it stands out from the crowd of square and round smartwatches currently out there and there's nothing like it from competitors. Add in eSIM support, onboard GPS and Wi-Fi connectivity as well as the usual array of tracking sensors and you'd be hard-pressed to find a more feature-rich smartwatch on paper. Yet, behind the futuristic looks the nubia Watch is more of a glorified fitness band and it's powered by some of the most lackluster, half-baked software we've seen to date.
nubia Watch specifications
Display: 4.01", 192x960 pixel AMOLED screen, Always-On Display
Straps: Detachable TPU/silicone straps, 20mm width, 85-100mm adjustable length
Operating System:Proprietary platform
Chipset: Snapdragon Wear 2100
Memory: 8GB ROM; 1GB RAM
Features: Real-time heart rate monitor, IP54 Dust & Water resistant, Sleep Tracking, Sports Tracking, Step Counter, Call and App Notification alerts, Idle Alert, Phone Finder, Music Playback and Control
Sports Modes: Outdoor Running, Treadmill, Freestyle workout, Walking
Sensors: PPG Bio-Tracking Optical Heart Rate Sensor, 3-axis accelerometer, 3-axis geomagnetic sensor, Barometer, Compass
Connectivity: Bluetooth v4.1, Compatible with Android 5.0+ and iOS 10.0+
Positioning: GPS, GLONASS, BEIDOU
Battery: 425 mAh
Colors:Midnight Black and Army Green
Dimensions:125 x 41.5 x 14.2 mm
Weight: 98 grams
Hardware
The nubia Watch is big, substantial and every other synonym you can think of for bulky. At 98 grams it's the heaviest object I've ever had on my wrist. My daily driver is the compact Samsung Galaxy S10e which weighs 150 grams so having a smartwatch that's 2/3 as heavy took some getting used to. People with small wrists will find it hard to appropriate the nubia Watch into their everyday lives. I normally don't wear a watch so going from having nothing on my wrist to a full-blown wristphone felt weird. It also goes without saying that the nubia Watch looks unlike any other watch on the market and gives out strong futuristic vibes.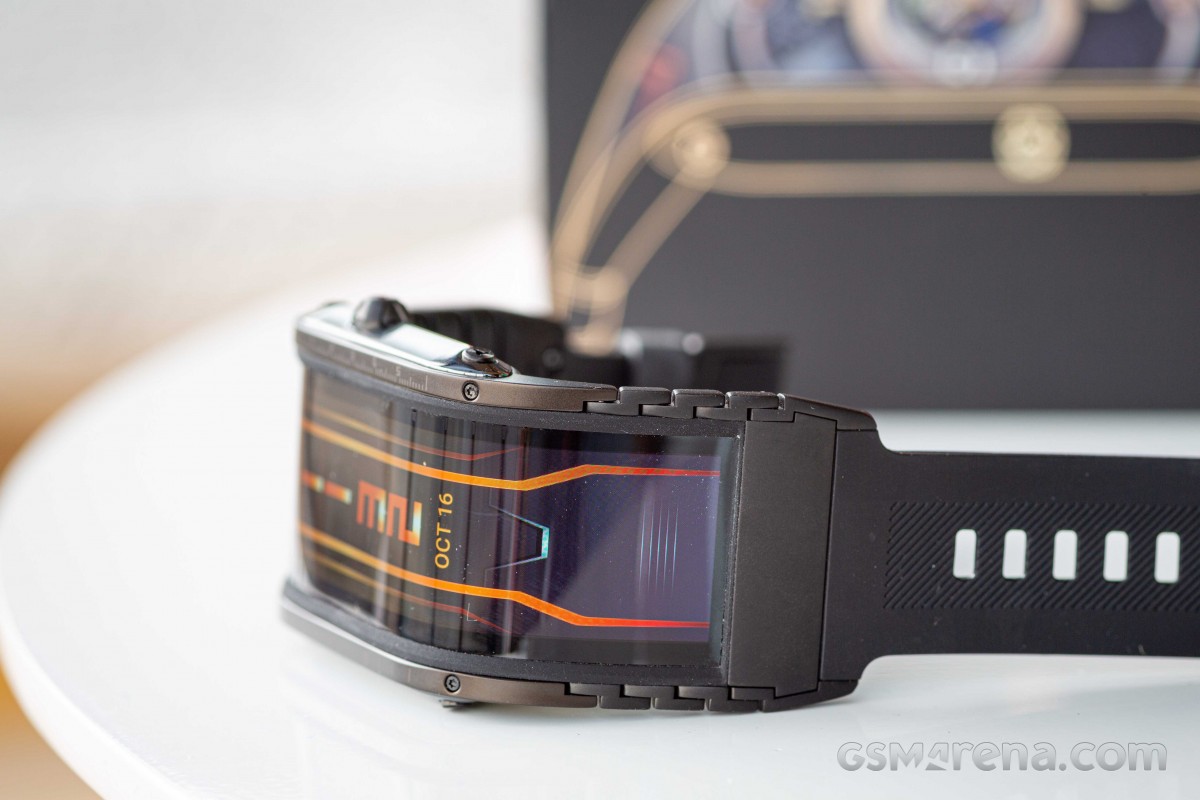 The casing itself is made from a mixture of stainless steel and ceramic which does feel premium and sturdy and explains the device's heft. The screen is protected by a thin rubber lip that stretches around the display.
There's a single crown-looking button on the side, but it does not rotate and only operates as a regular key. The bottom houses the four charging pins as well as the heart rate sensor. nubia also outfitted the watch with a strong vibration motor for incoming notifications.
Our review model came with a silicone watch strap though there are leather options as well. That being said the strap felt comfortable to wear on a daily basis and handled all scenarios from commuting to workouts quite well. Construction is excellent and nubia really nailed the hardware side.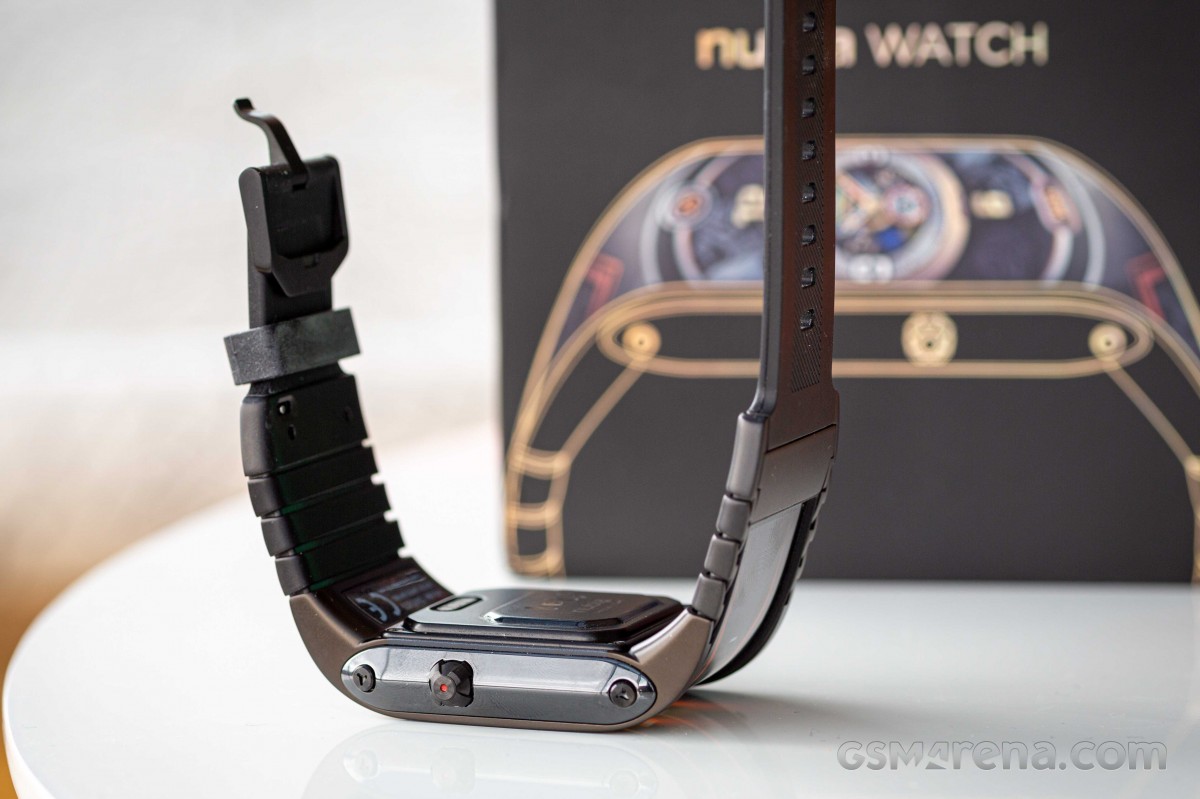 Despite its impressive display, the nubia Watch holds an IP54 rating against accidental splashes of water of dust. It's not okay with you going swimming with it and nubia is quick to tell you not to do extremes like showering or washing cars with the Watch on. I still had issues with the sheer size of the nubia and it definitely took some getting used to during casual wear and more so during workouts. Taking the watch off my wrist before bed was quite a relief.
The nubia Watch runs on Qualcomm's Snapdragon Wear 2100 which first made its way to smartwatches in 2016. Paying top dollar for such an outdated chip in 2020 just feels weird. You also get 8GB onboard storage though only 4.2GB is actually usable. There's also onboard GPS as well as Wi-Fi connectivity and eSIM functionality, so if you carrier supports that you can leave your phone at home when going out for drinks with friends.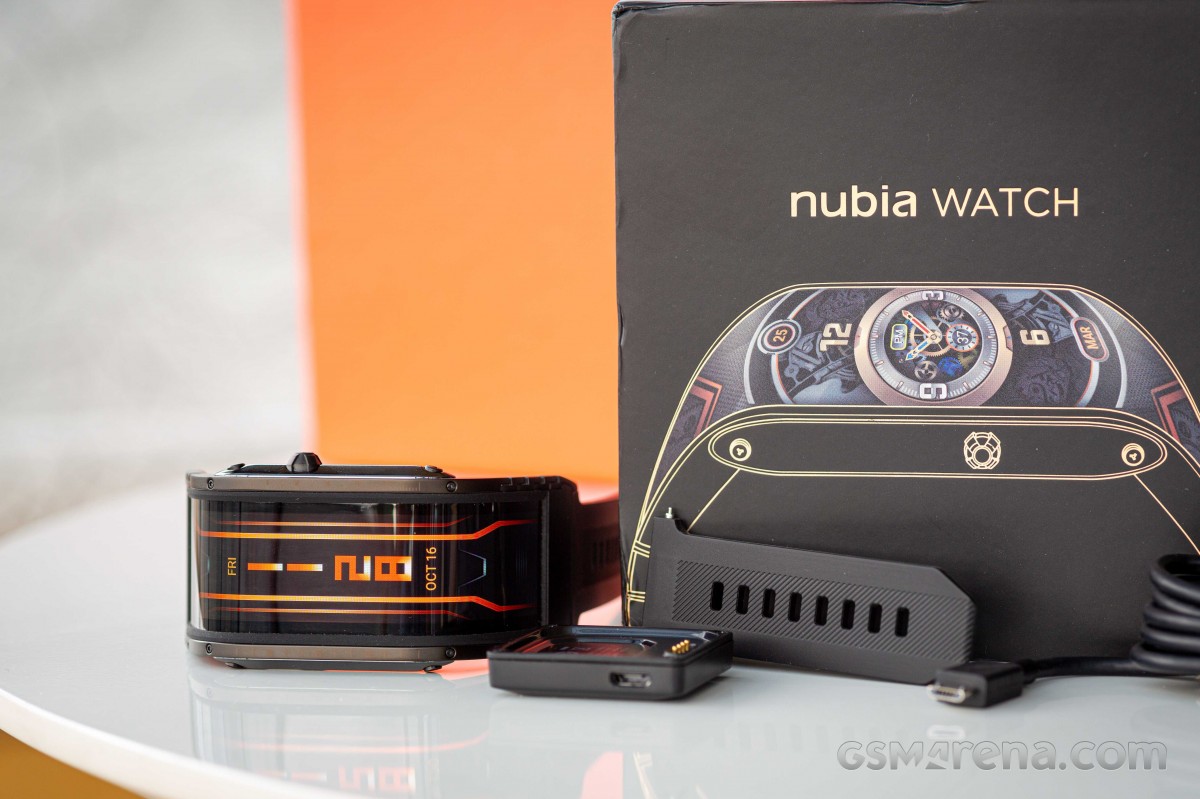 Packaging is the usual smartwatch ordeal. You get an extra watch band, a charging cradle and microUSB cable. The fact that nubia went all out with the design of the watch and could not bring a USB-C connector on board is more than a little disappointing.
Display
The big deal with the nubia Watch is its flexible display. It's a giant 4.01-inch AMOLED panel with a fairly sharp 192 x 960-pixel resolution covered in Schott glass. The actual flexible parts of the screen are located at the top and bottom which helps it conform to your wrist.
From a sheer usability point of view, I found that the flexible halves of the display made little difference. Sure you have a longer surface area for scrolling which is nice but the main part of the content was always dead center. In addition, you can see plenty of glare on the actual curvature which was annoying though you can get used to it with time.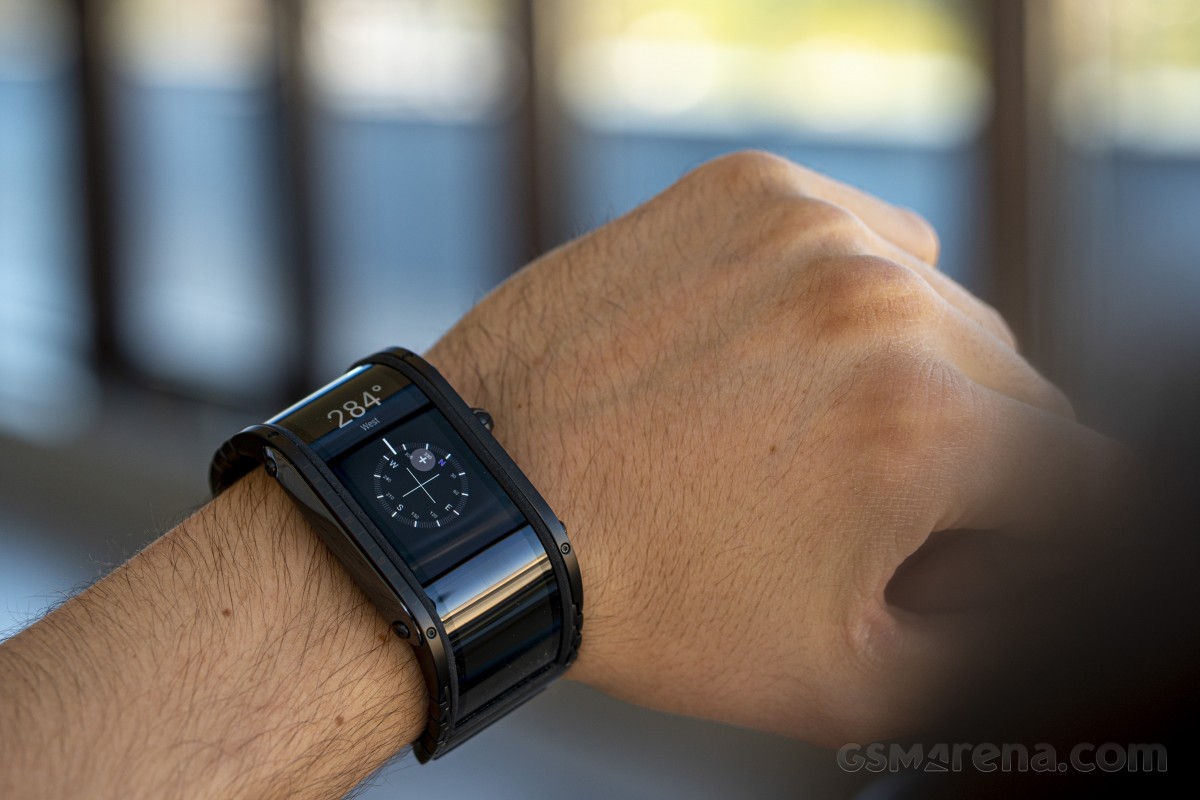 The panel is covered with a plastic feeling material though it feels good to the touch and held up nicely in my time using it. I had some doubts about the durability of such a massive curved display but it managed to stay scratch-free in my testing period and even survived a small drop from my nightstand and the occasional hits into my desk and some door-handles.
The display is plenty vibrant and legible even in direct sunlight. It comes with 5-stage brightness level control, and while it's a two-point capacitive touchscreen you'd be hard-pressed to operate your smartwatch with more than one finger at a time. It also comes with raise to wake feature which is handy for checking the time though you have to wake up the screen from the side button to see more details like steps and calories burned. I would also like to see a double-tap to wake the screen like on most phones which just feels more natural.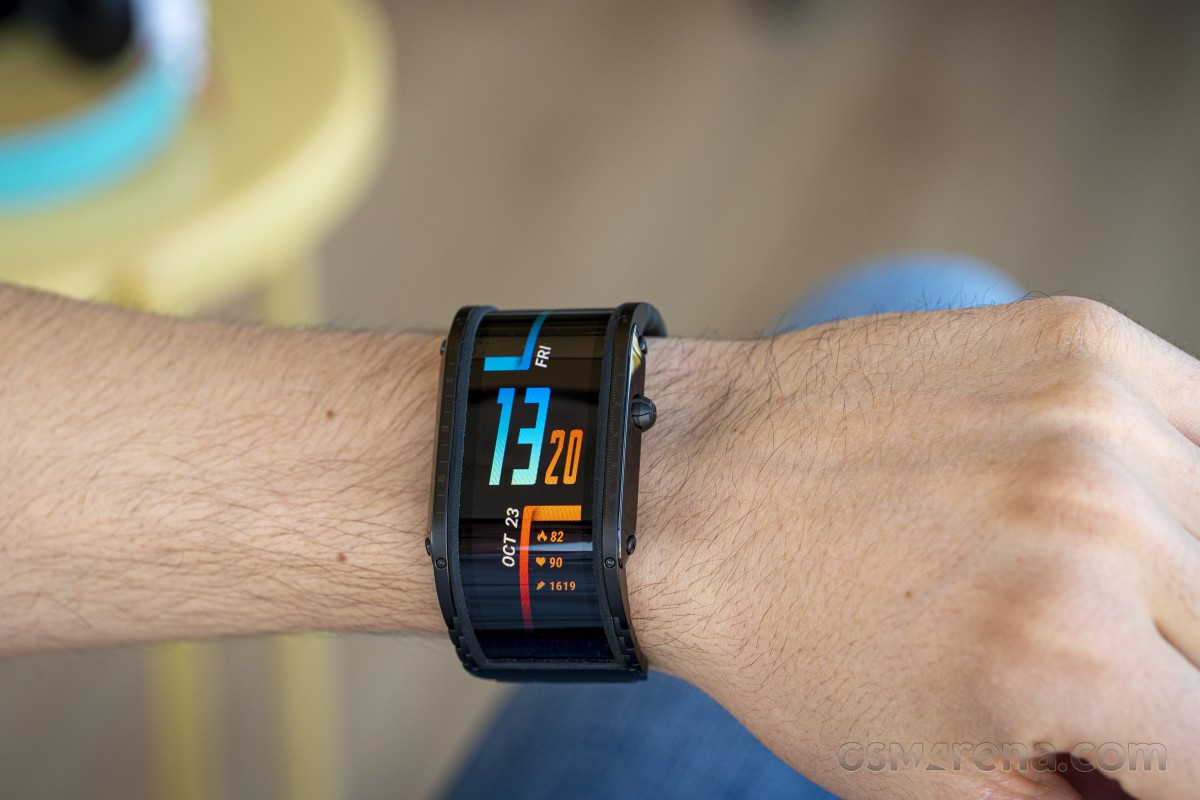 You can program the display to turn off after 5, 10 and 30-seconds or simply have it always on which would be taxing on the battery though its up to your preference. Touch responsiveness was always on point and I never had any issues flicking through menus and apps.
Software
This is where the nubia Watch falls apart. Its proprietary software is simply not up to par with the hardware and falls behind competitors who offer better software experience at fraction of the price. For starters, you're extremely limited to what you can do from the watch. Unlike the pre-installed watch faces, apps don't take full advantage of the larger screen real estate. Most content is centered in the middle of the screen, obvlivious to the curved parts of the display.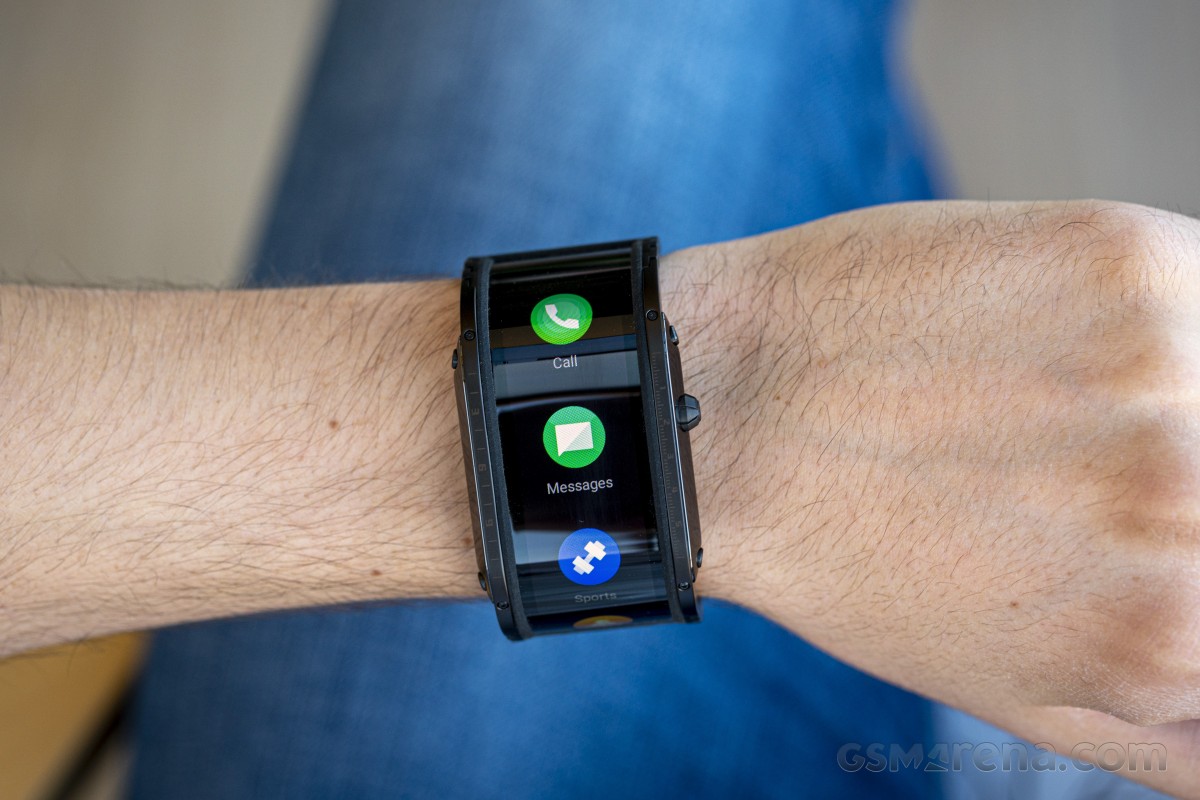 Other persistent issues are the abundance of bugs, typos and straight-up non-working features. On paper, you should be able to transfer photos and music directly on the watch but no matter how many times I tried the transfer process failed.
This is where the nubia Smart Wear App comes into the mix. It's your fairly standard companion app used to pair and control your smartwatch. In reality, it's an incomplete attempt of an app with little added value. You can't compare workout data levels from previous days, there's no way to edit watch faces or do anything useful at all.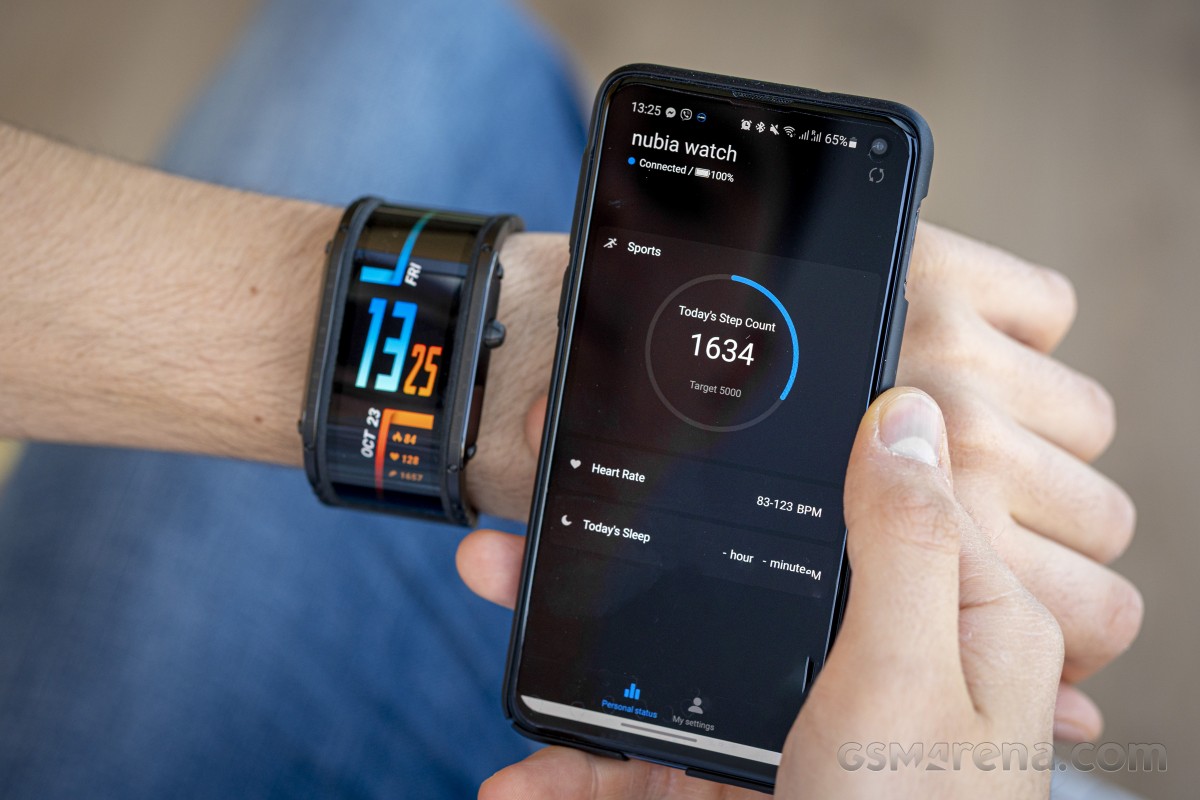 Most of the UI elements look good and are legible inside the main apps though there's the persistent issue on unused screen real estate. The interface on the watch is simple and controlled through swipes and the physical side button which also acts as a back button.
You wake up the screen with a twist of the wrist or from the button. Once powered on you are treated to your screen lock watch face which only tells the time. A quick press of the button shows you the Watchpad which comes in over 30 design with some showing you data like steps, calories burned and heart rate. There are plenty of styles to choose from ranging from elegant mechanical designs to sporty ones with big letters and numbers.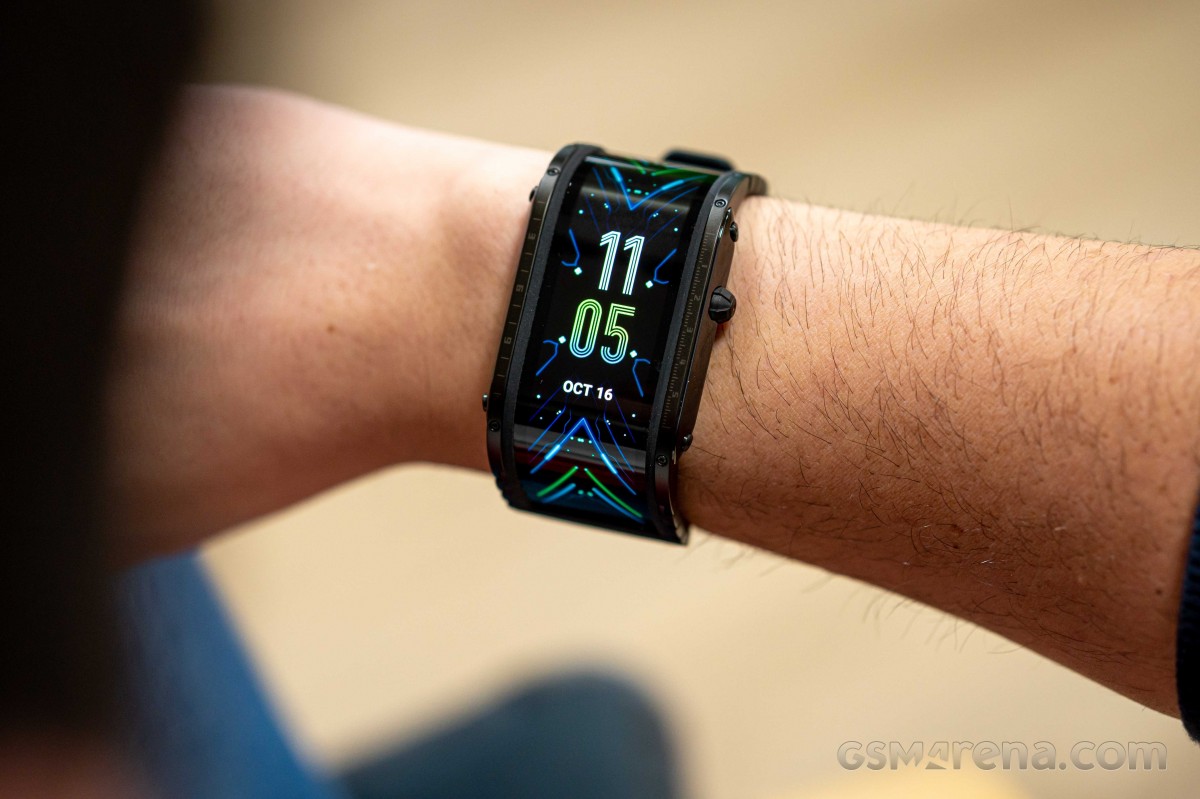 Navigating the nubia Watch is straightforward. Swipes from the top on the Watchpad screen bring out a control center where you can access toggles for Bluetooth, GPS, brightness, do not disturb and battery saver modes. Swiping in the opposite direction brings out your notification list. You select which apps can buzz you during the initial setup on the companion app and you get small previews.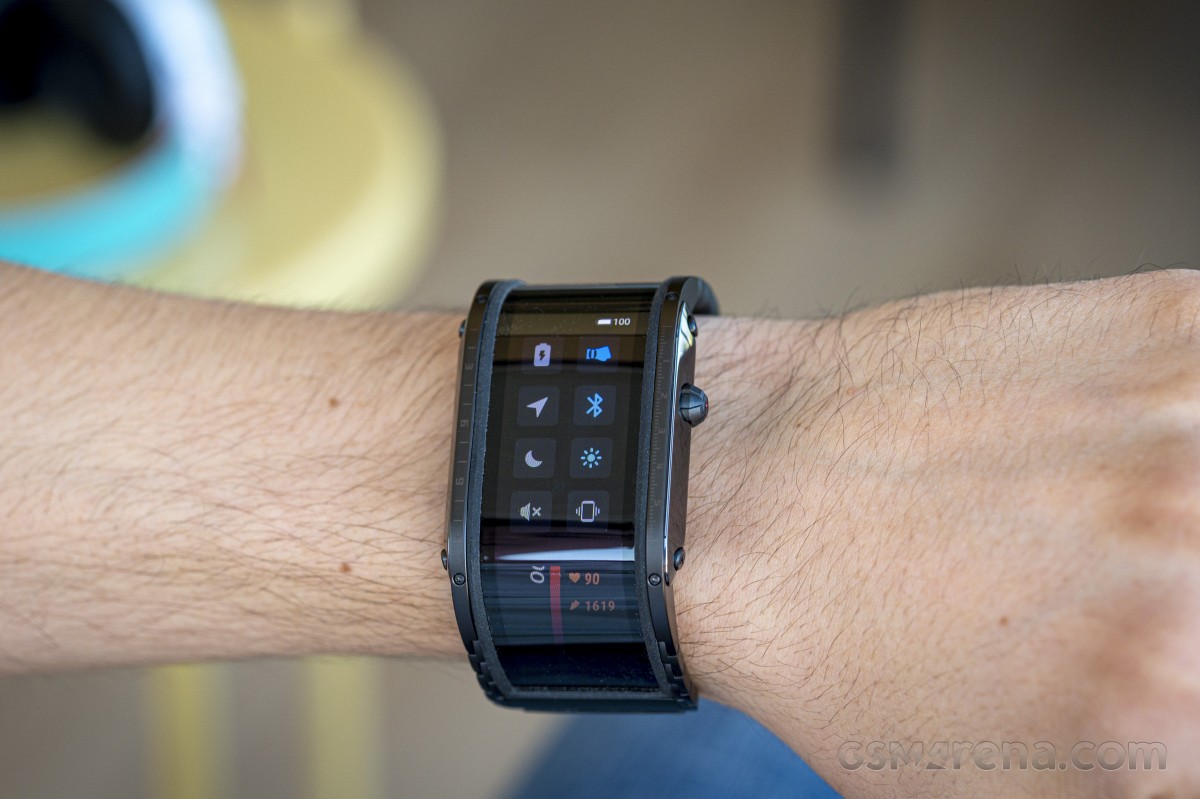 The issue is you can't reply to any notifications which again shows the wasted potential of this big screen. You can connect to Wi-Fi networks, but entering the password is quite the ordeal with the included T9 keyboard. Once you're connected to a network, there's nothing you can actually do. Perhaps you can look for software updates in the future but for now, there's no real use of having Wi-Fi on.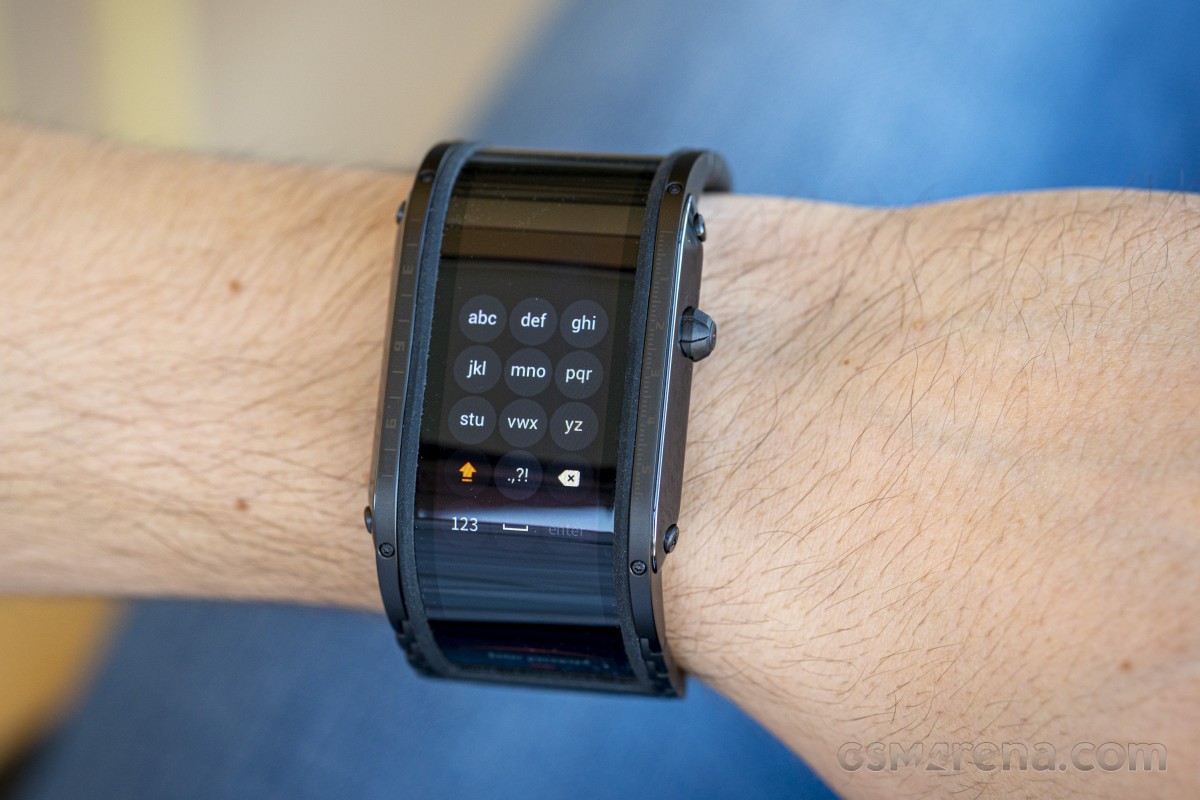 Apart from the Watchpad screen you also have a vertically aligned app drawer with 12 built-in apps. These include dialer, messages, sports, health, heart rate, settings, barrage, compass, schedule, clock, phone finder and music. They are all basic implementation and don't come with any advanced features.
Most smart bands offer a better app portfolio out the box and come with more functionality. Rounding off the navigation is the neat two-finger pinch which turns off the display no matter where you are in the UI.
Features and Performance
The setup procedure included scanning a QR code on the nubia Watch via the Smart Wear App followed by adding my date of birth, height and weight and selecting the apps on from my phone which will buzz my wrist with notifications. The whole process was fast, simple and worked like a charm.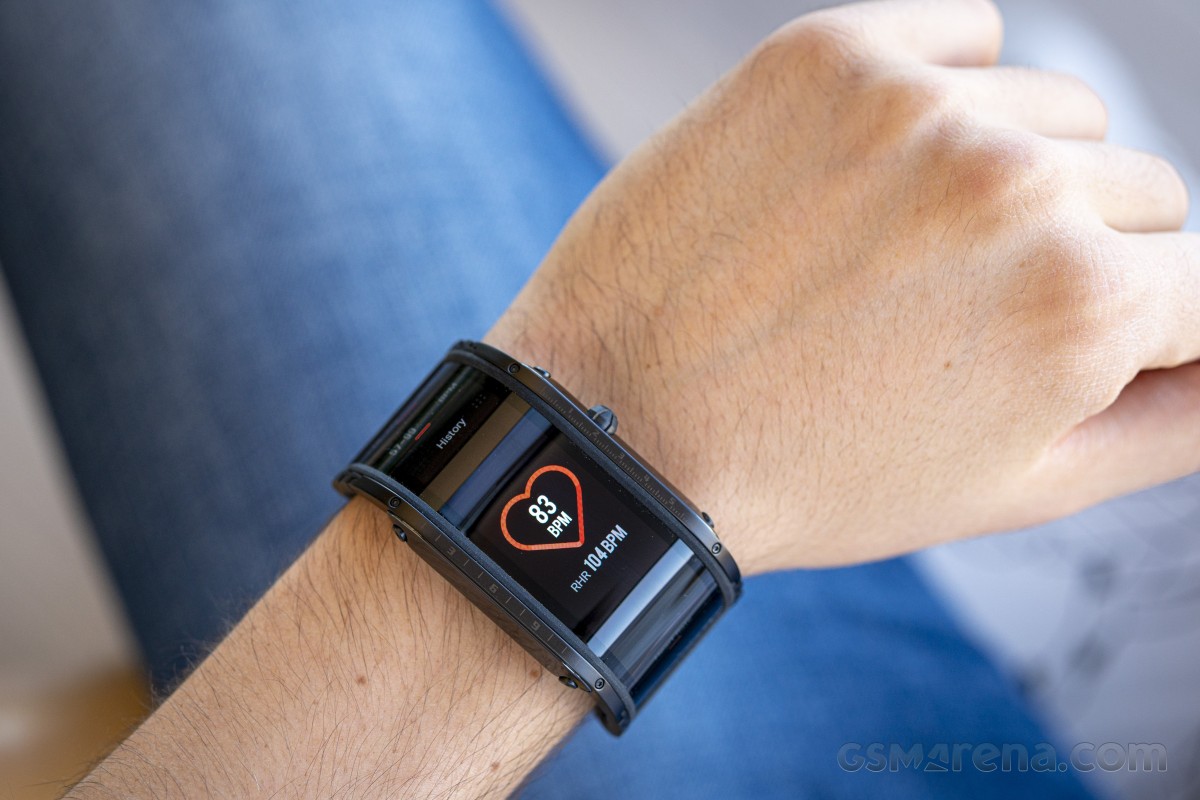 Then there's the case of the actual apps on the nubia Watch which while enough for basic needs are far less useful than you'd imagine. I'm leaving out the phone app since our unit could not get eSIM coverage but the experience with the remaining 11 apps was underwhelming at best.
My biggest gripe is the sports app which only comes with 4 modes: indoor running, outdoor walking, outdoor running and free workout which is supposed to track all kinds of workouts. That's all you get - no cycling, no team sports or group classes. When a €40 Mi Band 5 has more than double the sports modes, there's just no excuse why you can't add a few more options on your flagship smartwatch.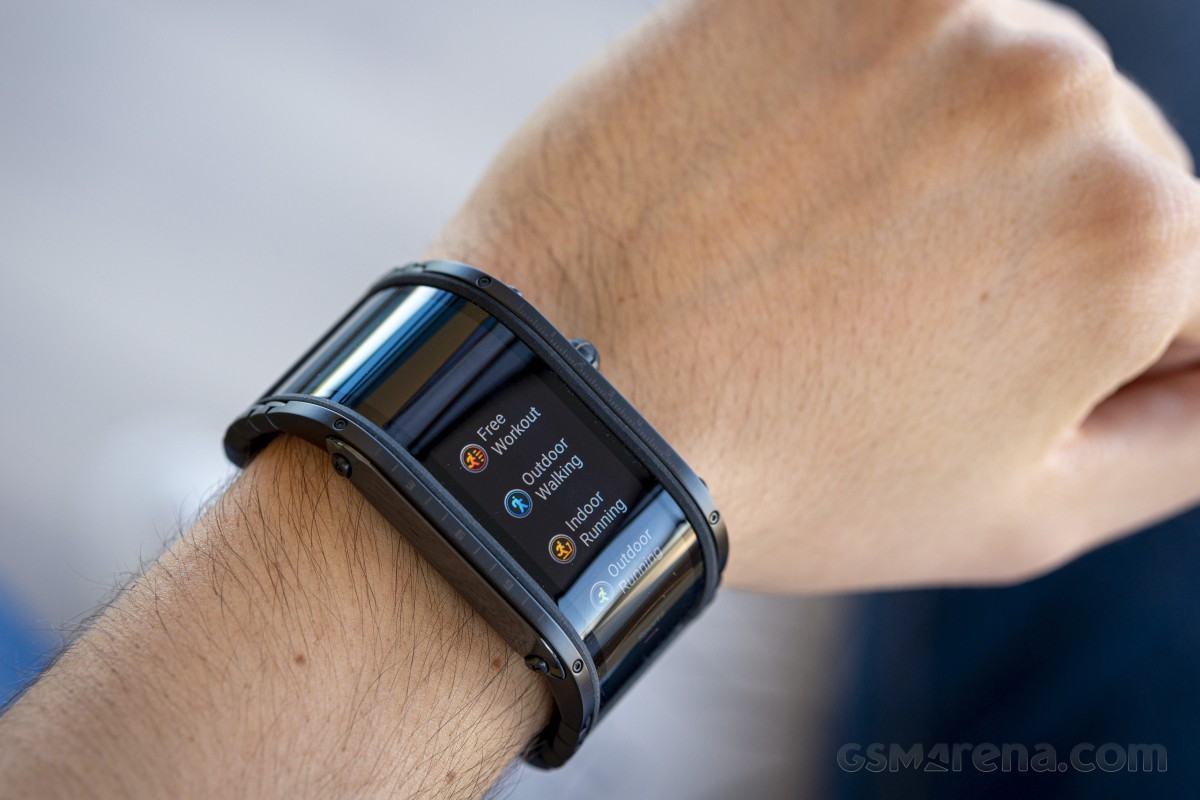 Despite the lackluster software, performance on the nubia Watch was surprisingly snappy and lag-free despite the modest Snapdragon Wear 2100 chipset. That's probably due to the bear-bones software and lack of any demanding features. The heart rate sensor performed on par with other activity trackers. Sleep tracking worked just fine though going to bed with such a bulky device on your wrist feels really awkward.
Even though there's an onboard GPS receiver you can't compare run data and you're also not able to able to access the actual route you ran. GPS is also a major battery drain so outside one test run I decided to keep it off. Step counting seemed way off in my testing, which has been the case with plenty of wearables too so no real surprise here.
Battery life
With normal use (no GPS or Wi-Fi connections) you can expect to get a full day of usage from the nubia Watch with some juice to spare going past the 24-hour mark. This is around the claimed numbers from nubia which also includes 7 days of endurance in power saving mode which only shows you the time. Taking into account the larger than usual display we have here, battery life is alright.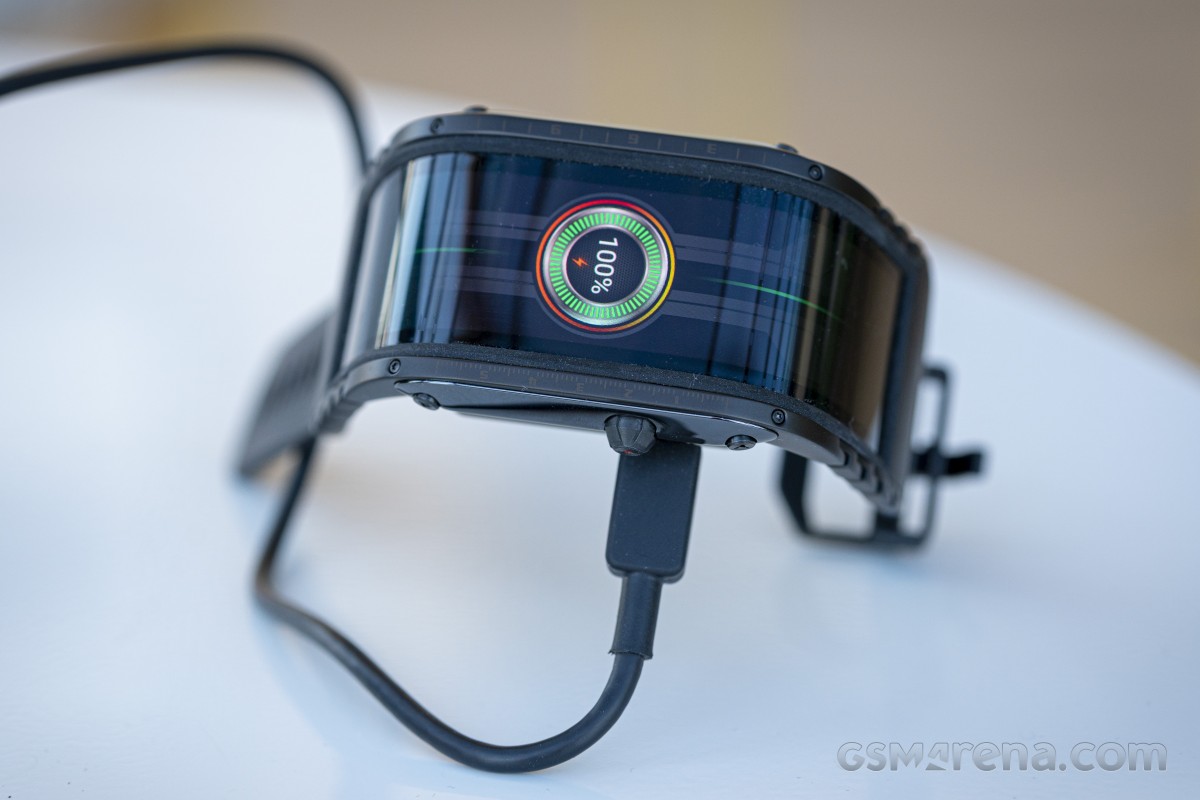 An average day in my testing included strapping on the watch around 8 AM and using it until 10PM with constant time and notification checking, digging through the menus and squeezing in a workout every other day. I managed to get by on all days and usually had to recharge around noon heading into day two.
What's disappointing however is the included proprietary charger. The cradle is inconvenient because it's quite small so you can't just rest the watch on it. Due to the curved screen, you also can't just place the nubia Watch on top and call it a day. In my testing, I resorted to placing the watch on its side while the cradle connected to the USB cable stuck out above.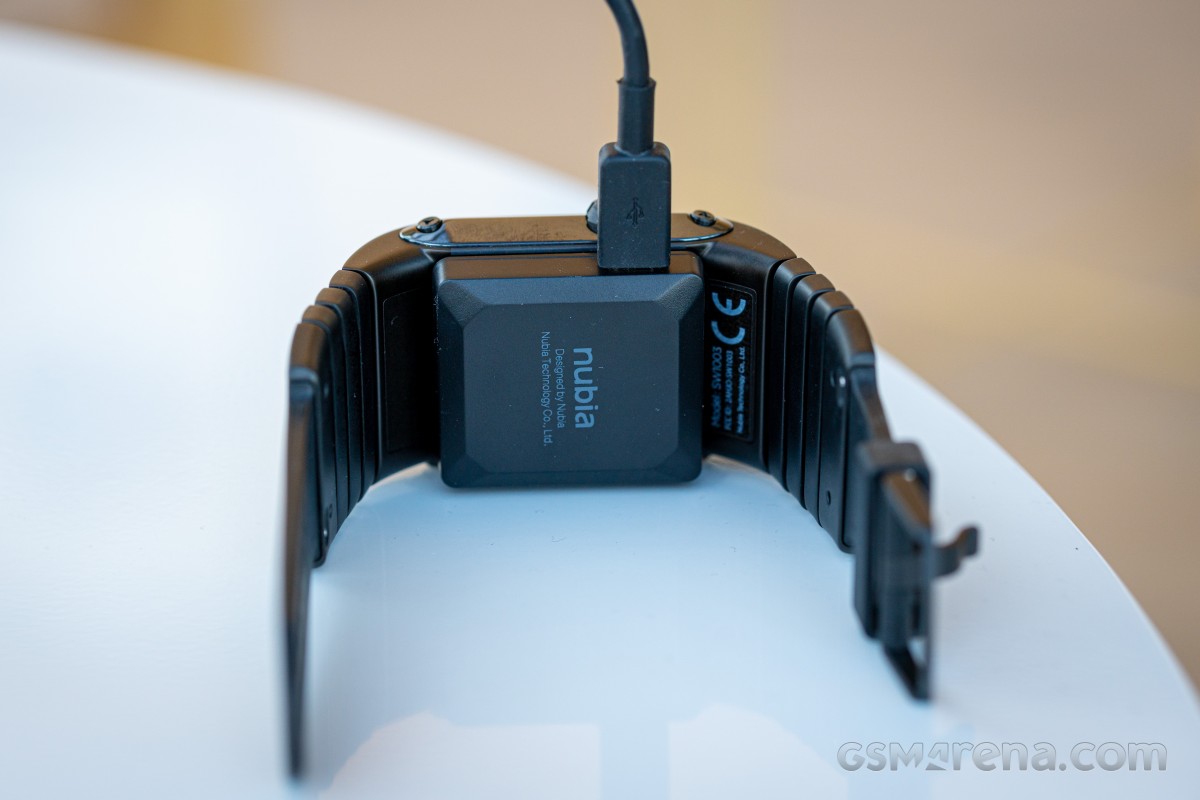 It also charges over microUSB which is just plain infuriating to see on such a futuristic device. The charger itself pumps out 5W speeds which nubia claims is good enough to fully charge the 425 mAh battery in 85 minutes. In my testing, I got to 100% at around the 100-minute mark. Left overnight the watch lost 10% of its battery capacity.
Verdict
One thing's for certain: there's no product on the market quite like the nubia Watch. Its design and build quality are excellent. Sure it's bulky though that could be a plus depending on where you stand. This is clearly not a product aimed at the general audience but more so at those who want to make a statement or just want something that looks like it came from the Tron series.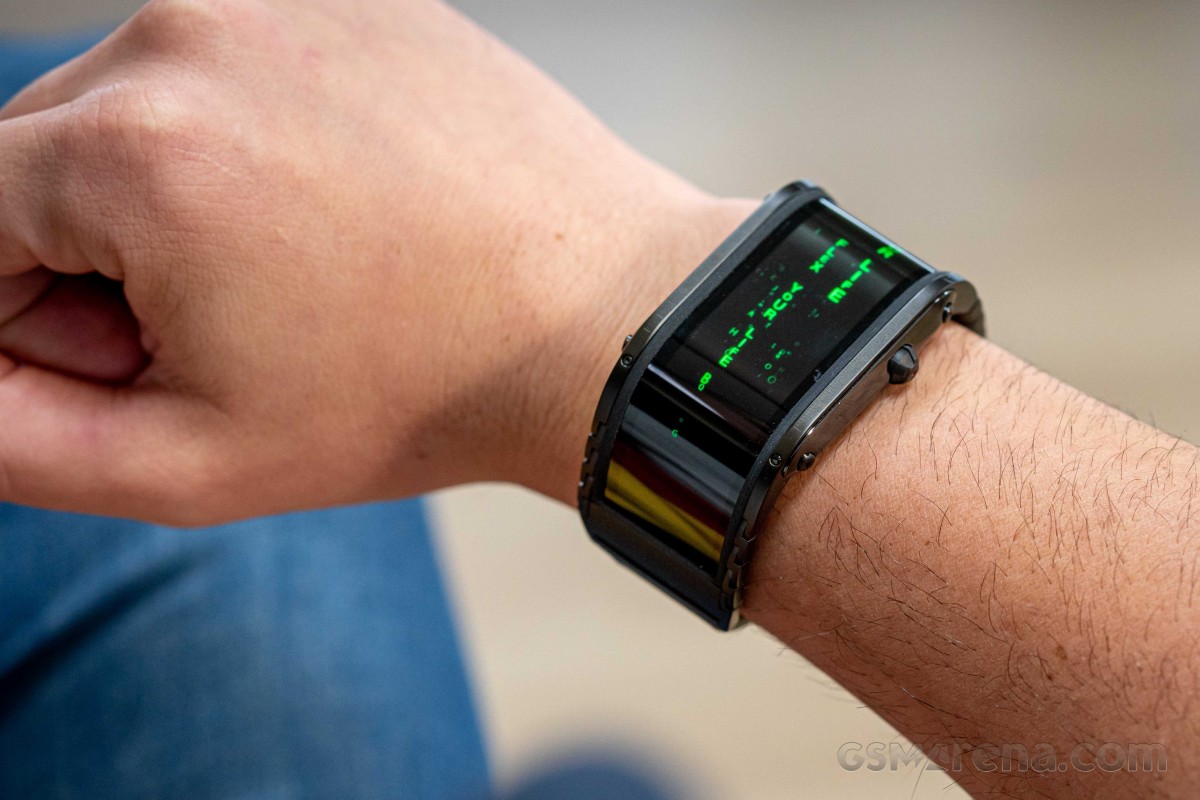 Design alone is the biggest selling point here though you'd have to really dig the futuristic look to shell out $219/€219/£189. Granted you get a unique-looking device with a potent feature set and decent battery life though its all compromised by cumbersome software, serious bulk and no real app support. Combine that with the lackluster fitness tracking and you're stuck in no man's land.
The nubia Watch doesn't offer any tangible functionality gains over more traditional smartwatches and even most smart bands. You mostly interact with the content that's dead center on the screen so the futuristic flexible bottom and top parts contribute little to the user experience. The few installed apps are far too limited and buggy.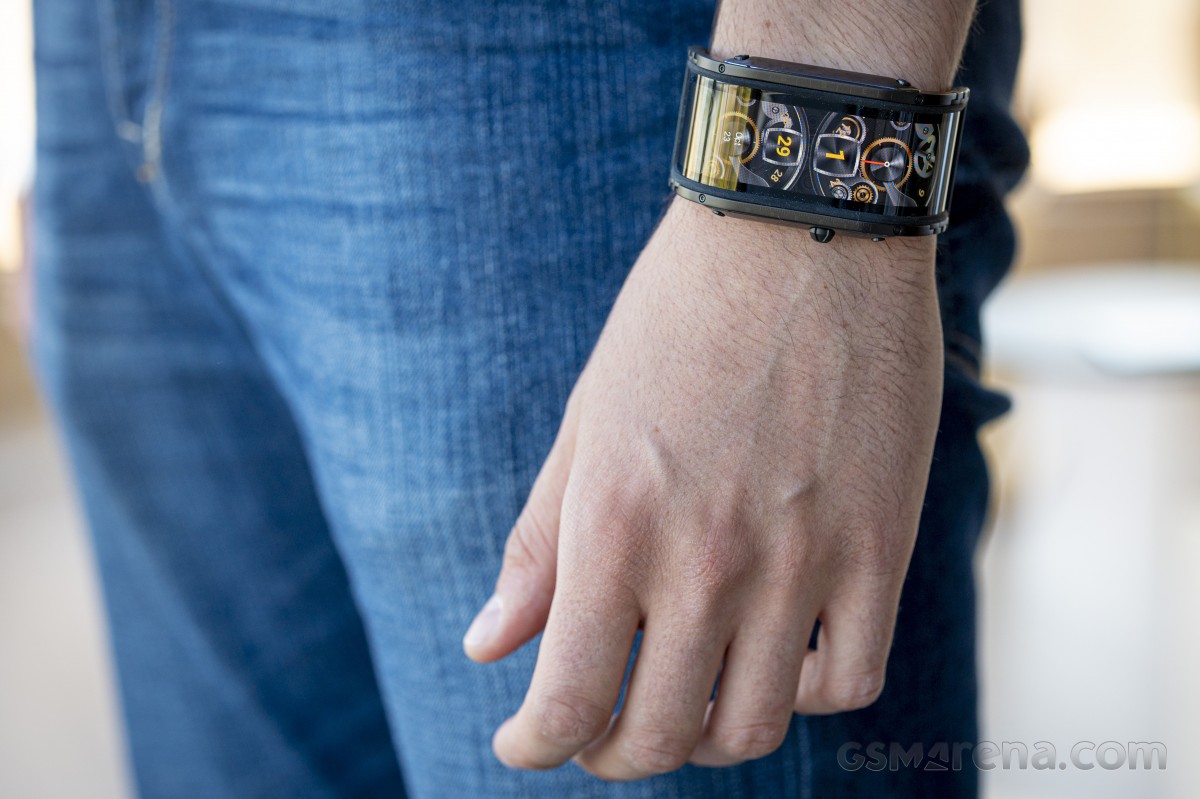 The goal of the nubia Watch was to recreate a viable market-ready version of the nubia Alpha and while that was (mostly) accomplished design-wise, the software side is definitely not up to par. This alone should warrant potential buyers for now or at least until we see a second-gen take at a flexible smartwatch from nubia.
Pros
Design
AMOLED display
Decent battery life
Responsive interface
Cons
Dreadful software
Expensive
Bulky
Not enough sports tracking modes
microUSB
Related
Daniel Watkins
23 Jul 2021
IbE
It's July of 2021 and there are still no software updates for this watch!!!! The humanity! It has the potential to be useful but it is not with zero apps that take advantage of the internet.
Good news: It looks like something out of a SciFi film. Bad news: A SciFi film from the 1970's I was reminded of those dumb transportation bracelets from BBC Blake's 7. I'll bet it works really well in a gravel pit...
Popular articles
Popular devices
Electric Vehicles