NVIDIA announces flagship Titan X graphics card for $1200
Prasad, 22 July, 2016
Barely a couple of months after the launch of the GP104 based GTX 1080, NVIDIA has launched its newest GP102 based flagship, the Titan X. As with all the previous Titan cards, the new Titan X will sit at the top of NVIDIA's product line, offering the best possible performance, not just for gaming but also for compute applications.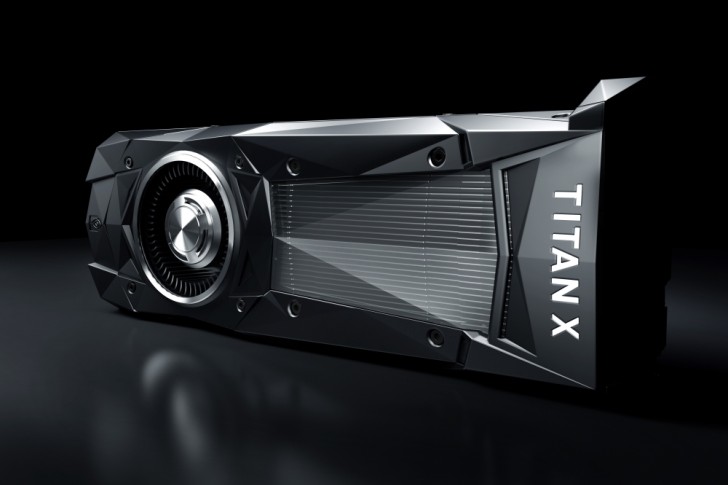 The new Titan X carries over the name from its predecessor, the GM200 based GeForce Titan X. It does lose the GeForce part, however, and is now just NVIDIA Titan X. It's not part of any of NVIDIA's other series either, such as Tesla or Quadro.
The Titan X has 3584 CUDA cores, a sizable bump from the 2560 CUDA cores on the GTX 1080. The base clock is 1417 MHz and the boost clock is 1531 MHz. This gives the Titan X 11 TFLOPS of floating point performance, up from the 9 TFLOPS on the 1080. It goes without saying this is the world's fastest single GPU consumer graphics card right now.
The Titan X also gets 12GB of GDDR5X memory with 10Gbps memory speed, 384-bit wide memory interface and 480 GB/s memory bandwidth.
On the connectivity side, you get DisplayPort 1.4, HDMI 2.0b, and Dual-Link DVI but we don't know the exact port configuration yet.
The Titan X naturally supports all of NVIDIA's Pascal features, such as Simultaneous Multi-Projection, Ansel, G-Sync, GameStream, and GPU Boost 3.0. The Titan X also supports SLI and you can get the new NVIDIA SLI bridge in 2, 3, or 4 slot configurations.
The card comes with NVIDIA's reference design, which is now even more angular and pointy, with vapor chamber cooling and aluminum die cast body. The card has a TDP of 250W and takes its power from a 1x 8-pin and 1x 6-pin connector.
Now for the price. The NVIDIA Titan X is priced at $1200 and will be available directly through NVIDIA's website only. It's definitely a high price tag, especially since it is nearly twice that of the GTX 1080. However, the Titan series has always been a showcase of the best the company has to offer, and has never been a mainstream product category. It's for people who want the best that is available on the market today and can afford to get it.
Related
Thats why it's made for pc. You can get an additional cooling fan if the one with the card doesn't meet your needs. Side note: Don't throw the blame on the card if you push it too much and it throttles. Thats it's way of saying "Dude take it ea...
11 TFLOPS... *drooling intensifies*
people who buy titan x are intended for professional.. gamers will targeted at gtx 1080 or they'll waiting for gtx 1080ti.. except that enthusiast gamers who had extra money don't mind to buy two titans