Nvidia announces RTX 3080 Ti and 3070 Ti laptop GPUs and RTX 3050 desktop GPU
Prasad, 05 January 2022
Nvidia today announced two new GPU options for notebooks, along with a new graphics card for desktop user. The company also teased an upcoming flagship desktop GPU.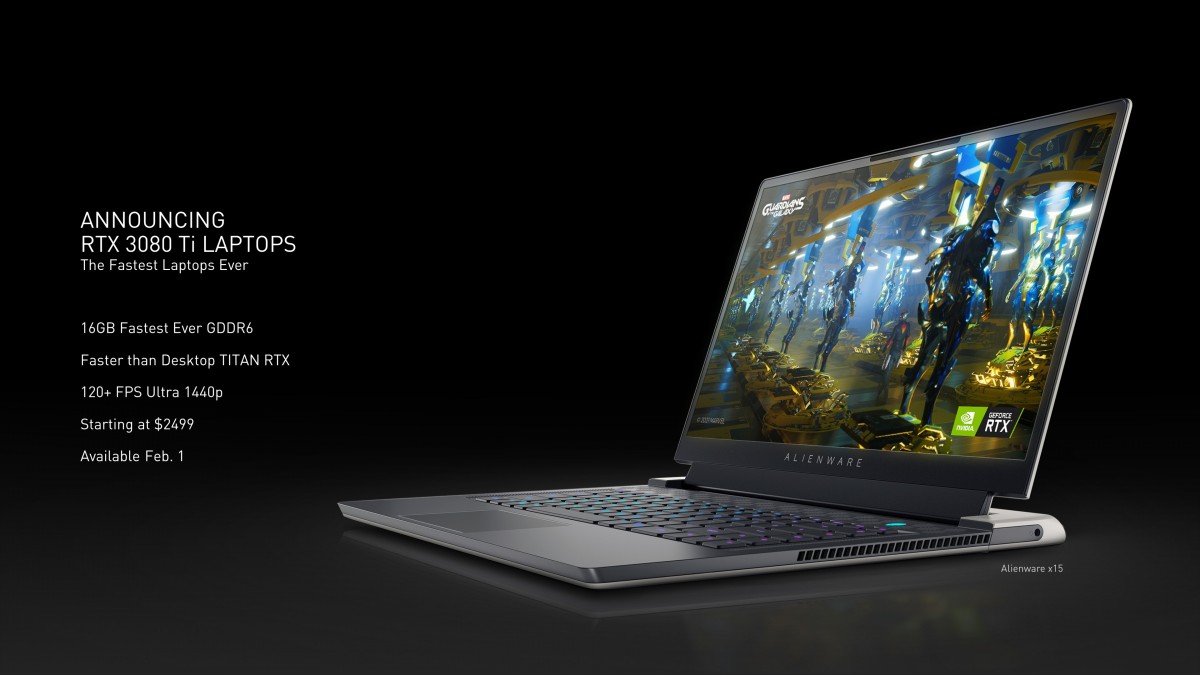 The RTX 3080 Ti and RTX 3070 Ti join the range of Nvidia 30-series GPU options for notebooks. These are now the flagship options in the range and promise desktop class performance in a mobile form-factor.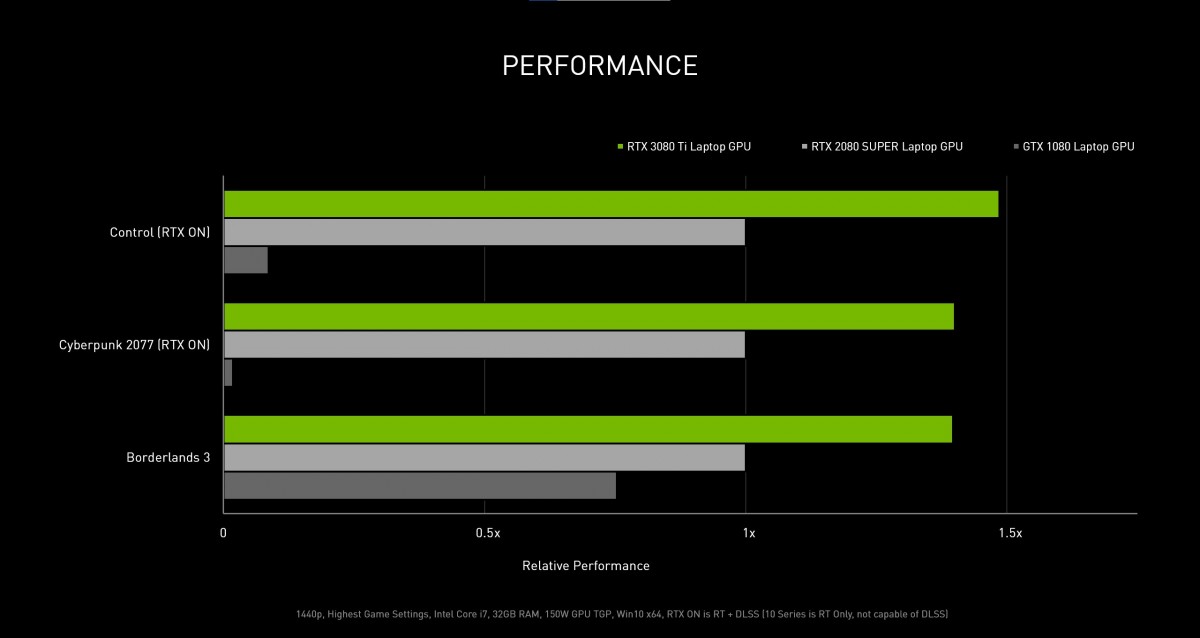 The RTX 3080 Ti for laptop features 16GB of GDDR6 memory, which is higher than the 12GB available on the desktop version. Nvidia claims the mobile version is faster than the desktop Titan RTX from previous generation and capable of 120fps at 1440p with Ultra settings. Notebooks with RTX 3080 Ti will start at $2499 and will be available starting February 1.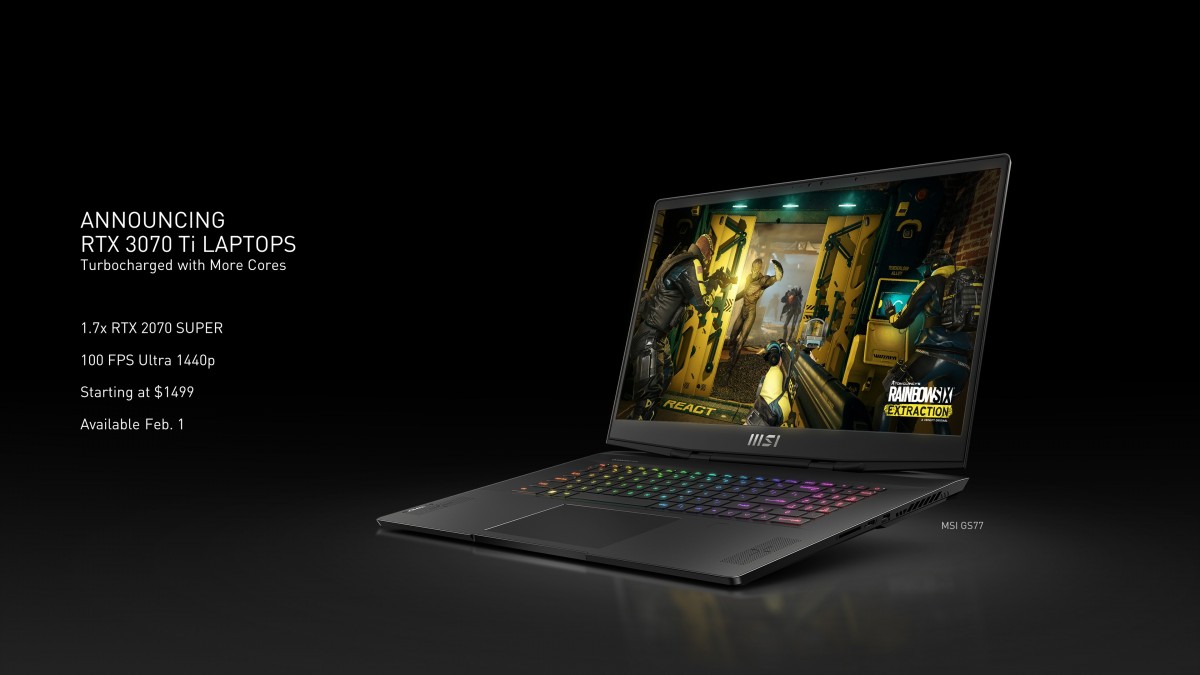 Meanwhile, the RTX 3070 Ti for laptops is claimed to be 1.7x faster than the RTX 2070 Super and capable of 100fps at 1440p Ultra settings. Laptops with 3070 Ti will start at $1499 and available starting February 1.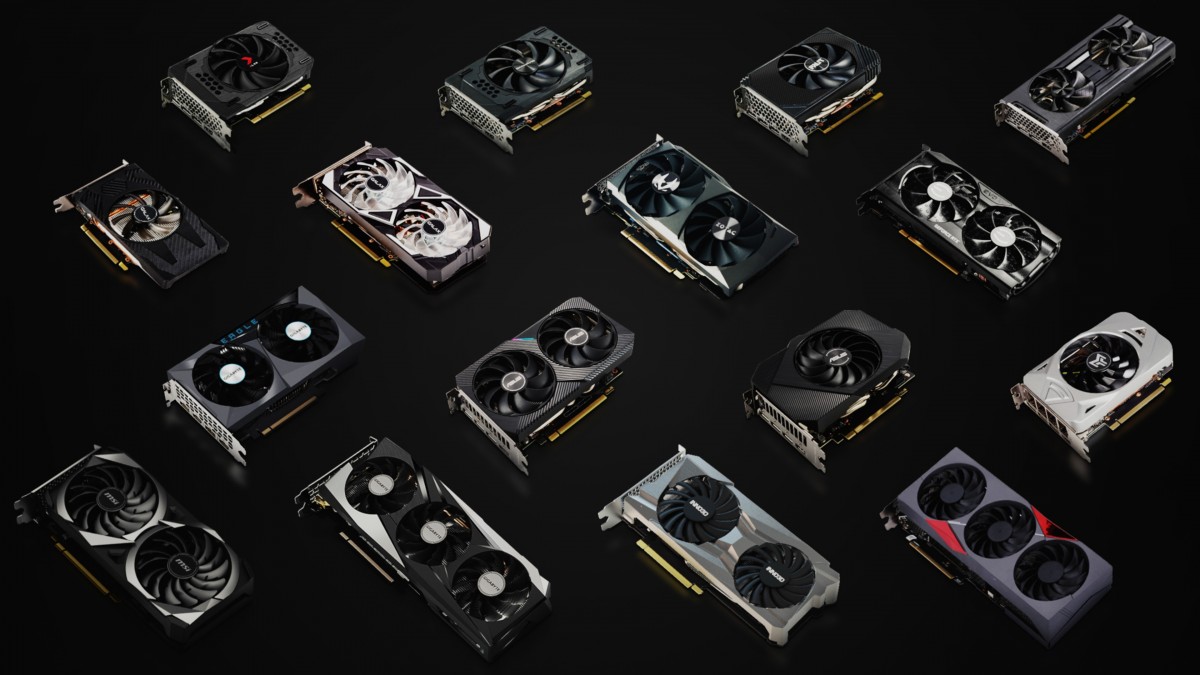 Nvidia also announced the desktop version of the RTX 3050 graphics card. It is based on the same Tensor architecture as the other 30-series cards and features 2nd generation ray-tracing cores and 3rd generation Tensor cores for DLSS and AI.
The RTX 3050 desktop has 2560 CUDA cores, 1.78GHz boost clock, 1.55GHz base clock, 8GB GDDR6 memory and 128-bit wide memory bus. It features HDMI 2.1 and DisplayPort 1.4a for up to 4K 12-bit HDR 240Hz with DSC.
The RTX 3050 will be available from partner OEMs starting $249 on January 27.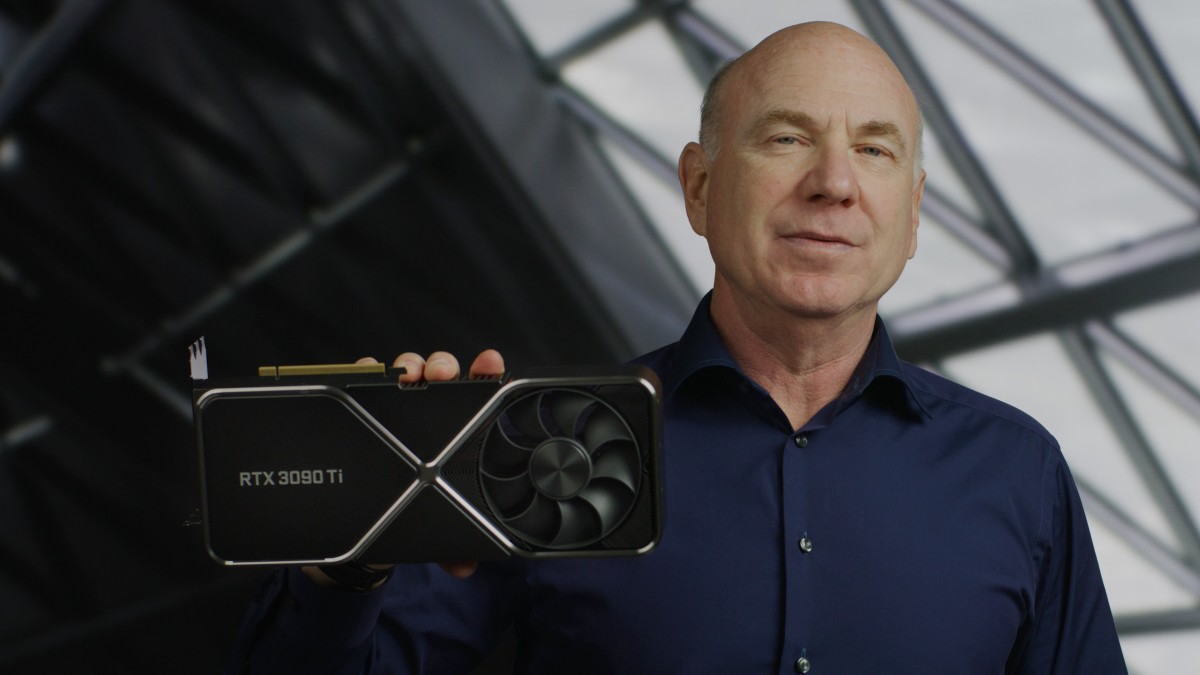 Nvidia also teased the RTX 3090 Ti. The new model features improved 21Gbps memory bandwidth, a 7.7% improvement over the 19.5Gbps on the 3090 while retaining the same 24GB capacity. The 3090 Ti is also capable of 40 tflops of single precision compute performance, which is around 11% faster than the 35.7 tflops of the 3090.
Overall, this seems like an even smaller update over the previous Ti models in the 30-series. It remains to be seen how much Nvidia prices this model and when it goes on sale. More details will be revealed later this month.
Related
"How's it mining, guys?" Seriously, will they be used for games and I mean playing games, not sold in 1s by resellers who can't guarantee they were not already used?
Anonymous
05 Jan 2022
JFi
I love how they use the same name for both the desktop and mobile department despite representing wildly different performance and often chipsets. It's a wonder how they have not been sued because of that. Imagine reading a review of 3080 ti, th...
Popular articles
Popular devices
Electric Vehicles