Official: Qualcomm launching Snapdragon 835 next week at CES
29 December 2016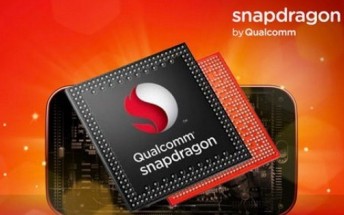 Qualcomm officially announced via a series of tweets the debut of Snapdragon 835 at a CES keynote next week. The highly anticipated chipset will come with Quick Charge 4 technology which will give devices 5 hours of battery life with 5 minutes of charging. Qualcomm also claims that a smartphone with the CPU could be charged from 0 to 50% within 15 minutes.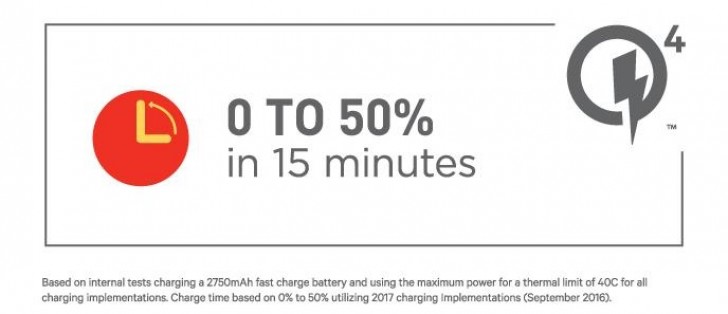 The Technologies division of the San Diego-based company stated that every fourth consumer thinks time for charging is too long and their engineers aimed to solve specifically this problem.
QSnapdragon 835 will provide consistent performance and battery usage both to devices with USB Type-C and USB Power Delivery. The chipset will also have divided charge current for more efficient thermal dissipation in order to optimize power delivery.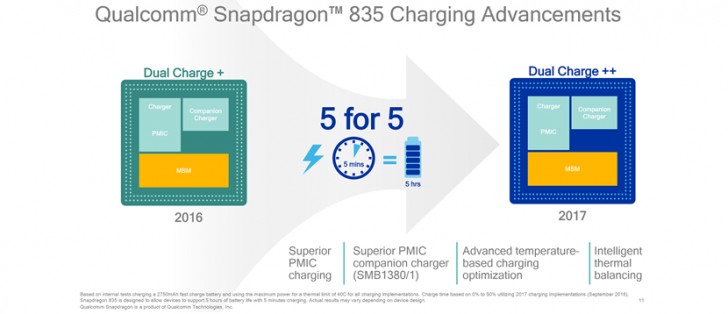 Another innovation that is worth mentioning is INOV (Intelligent Negotiation for Optimum Voltage) - the new version is actually an algorithm that in any given moment reads what amount of power the mobile device needs.
The octacore Snapdragon 835 will run on 2.2 GHz with the new Adreno 540 GPU which is up to 30% more powerful and 40% more efficient than its predecessor Adreno 530.
Samsung Galaxy S8, LG G6 and Xiaomi Mi6 are some of the reported devices that will use Qualcomm's new chipset.
We're powering up for #CES2017 with #Snapdragon 835. pic.twitter.com/tiddquZNnZ

— Qualcomm (@Qualcomm) 28 December 2016
Related