OnePlus 10R 150W hands-on review
GSMArena Team, 06 May 2022.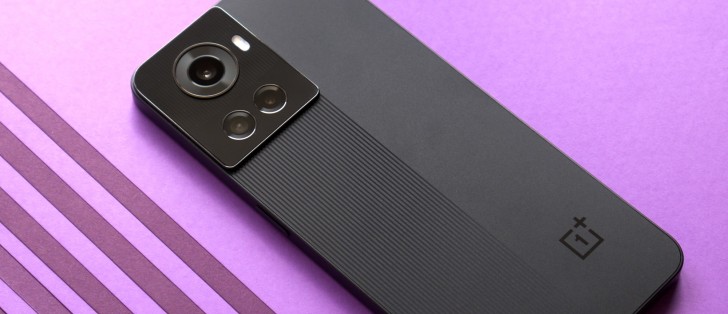 Design
The OnePlus 10R has a boxy, squared-off design. The sides are flat on all sides, and the front and back meet at right angles, which creates a slab-like profile.
The back of the phone has a large camera bump with three lenses. The camera bump has a striped pattern, which then continues down the back of the phone.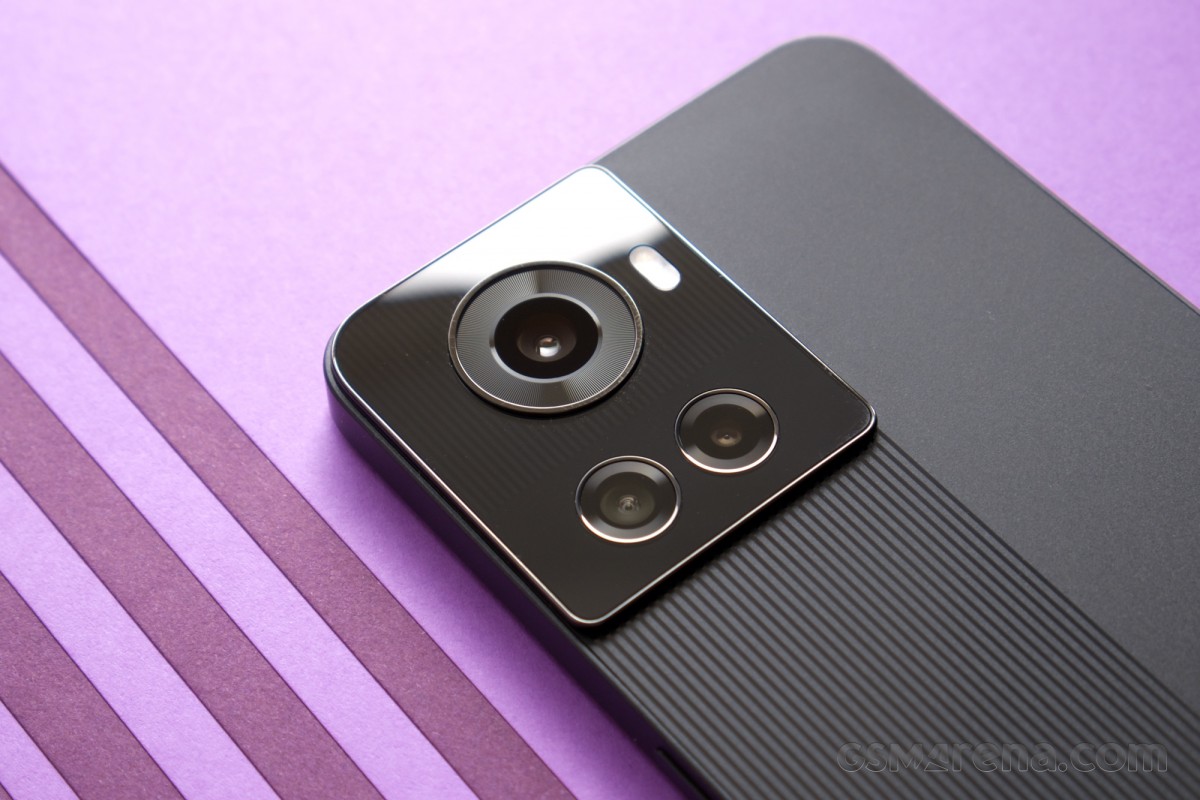 The sides of the phone feature the power button on the right and volume buttons on the left. The buttons are also quite flush with the surface and not quite as easy or satisfactory to use.
The 10R is the first mainline OnePlus phone since the OnePlus 2 to not feature the company's characteristic three-position alert slider, making it all the more obvious this phone didn't start life as a OnePlus product.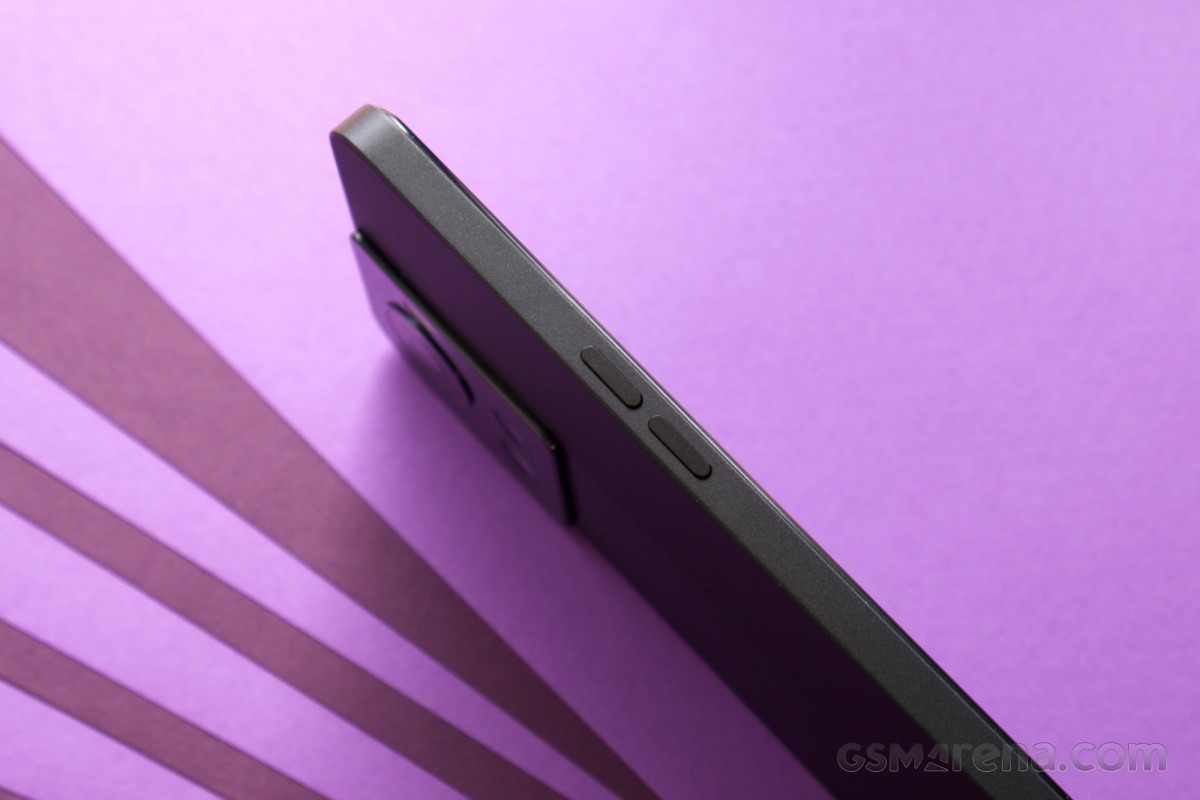 The back and sides of the phone are made out of plastic, although the fit and finish are quite nice. On the front is Corning Gorilla Glass 5 with flat edges and a cutout for the camera in the top center.
The OnePlus 10R comes in two colors, Forest Green and Sierra Black. Both colors are available for the standard model with the 80W charger, but the Endurance edition with the 160W charger only comes in black.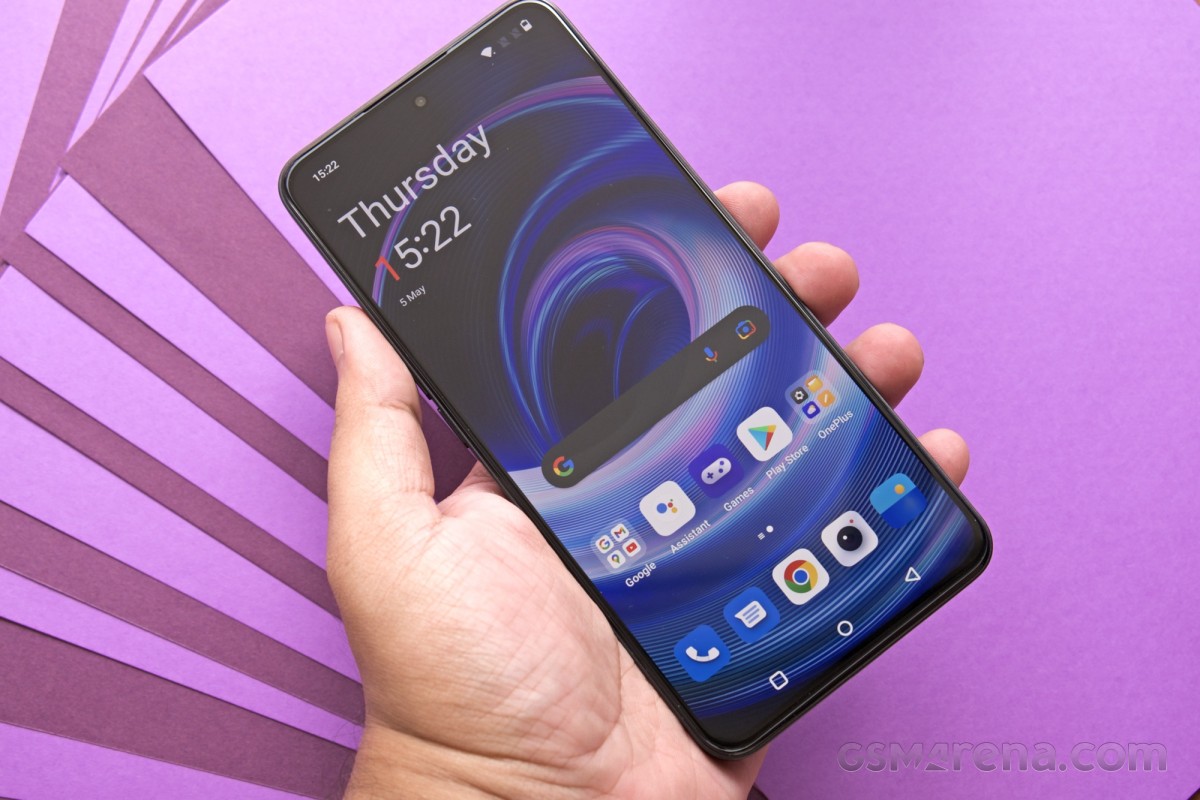 The phone is relatively light but does feel quite large and chunky in hand. The flat sides, while nice to look at, are less ergonomic than curved edges and make the phone seem larger than it is. It is, however, much easier to pick up off a desk as there is plenty of surface area to grab on to.
Build quality is adequate for a phone in its class, and as mentioned before, the phone does feel quite nice despite being made mostly out of plastic. There is, however, no ingress protection rating, although you get basics like a rubber gasket around the SIM tray, suggesting some level of protection in place.
where is the battery test???
Anonymous
17 Jun 2022
7ki
How weird to see that the cheaper Realme GT Neo 3 is having better benchmarks in most of the tests even though 10R was running on Performance mode. 😂
Where is the battery test?