OnePlus 11 doesn't snap in half in bend test, even though its rear glass cracks
Vlad, 28 February 2023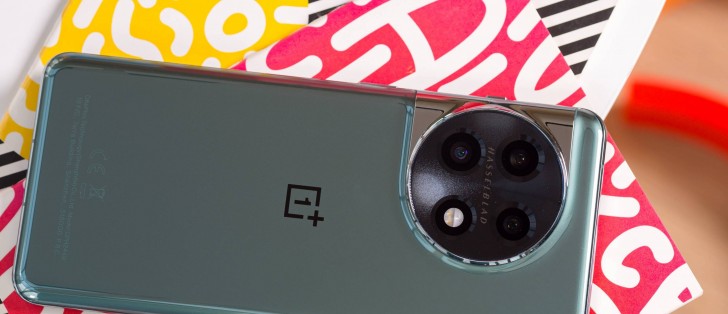 Last year, both the OnePlus 10 Pro and the OnePlus 10T managed to crack and snap in half when subjected to the now-classic JerryRigEverything bend test. There's a smallish number of devices that have ever failed that test, and having two of them do it in a year isn't a great ad for the brand's focus on durability, even though these tests are way more extreme than what most people might subject their phones to in day-to-day life (unless you like to put it in your back pocket, caseless, and have a tendency to forget it's there and sit on it).
So, with all this in mind, you're probably wondering how OnePlus' newest smartphone fares in the same test. Lucky for you, Zach from JerryRigEverything finally got his hands on a OnePlus 11, and he's ready to do some testing. So grab yourself some popcorn and hit play below to find out what happens.
Okay, so the title of this article already spoiled it for you, but just in case you need even more spoilers, here you go. Everything starts, as usual, with the scratch test, which only confirms that there's glass on top of the screen, and not anything else. It scratches at level 6 on the Mohs hardness scale, with deeper grooves showing up at level 7.
The frame is made out of metal, as is the power button. The screen lasts for more than 50 seconds under a direct flame with no permanent damage to the pixels, which is not always a given. Unfortunately, the fingerprint scanner stops working when there are level 7 scratches on the screen right about where it's placed.
And finally, the test we've all been waiting for. The back glass does crack, but the phone doesn't snap in half, and continues to function as normal. This is a marked improvement compared to its predecessors from 2022, and if you use a good heavy-duty case, you'll most likely prevent the back glass from cracking, no matter how much bend you expose it to.
If you're interested in learning more about the OnePlus 11, don't miss our in-depth review.
Related
Then put man tight pants. Atleast those still have pockets.
Anonymous
04 Mar 2023
MNv
Women mostly put the phones on the backpocket because of how tight their pants are. But ye sure enough lets give a 10 year sentence to all the users who put their phones in their backpocket
It has 256GB , 512or 1TB with UFS4.0 you can get Google1 with 100GB of storage for 20usd a year... Why use SD cards on this 2023 flagship
Popular articles
Popular devices
Electric Vehicles